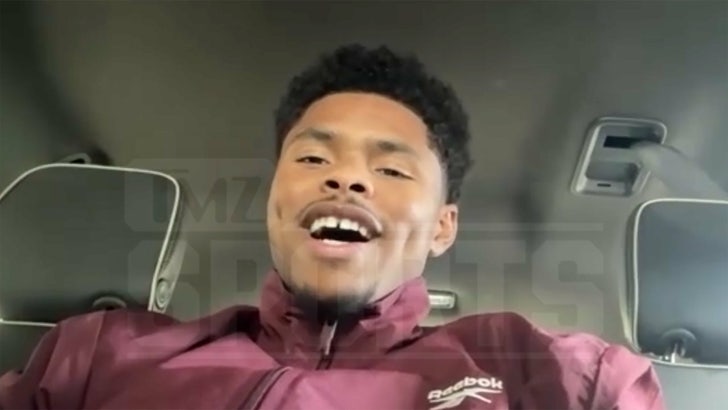 Francis Ngannou's performance against Tyson Fury, despite losing on the scorecards, totally changed how many fans view MMA fighters vs. boxers … a little too much according to undefeated pugilist Shakur Stevenson, who has a message for any UFC stars having thoughts of stepping in the ring.
Of course, Fury edged Ngannou by split decision in Saudi Arabia on Saturday … a fight many expected to be a cakewalk for the world's best heavyweight boxer. In reality, it was anything but … and now some mixed martial artists are emboldened by what went down in the squared circle.
"I say if they feel that way, give it a try. I think that you got some MMA guys that want to come get in the ring with somebody like me, I would love the opportunity to beat up an MMA guy and show them that there's real levels to it," 26-year-old Stevenson told Babcock on the TMZ Sports TV show (airs weekdays on FS1).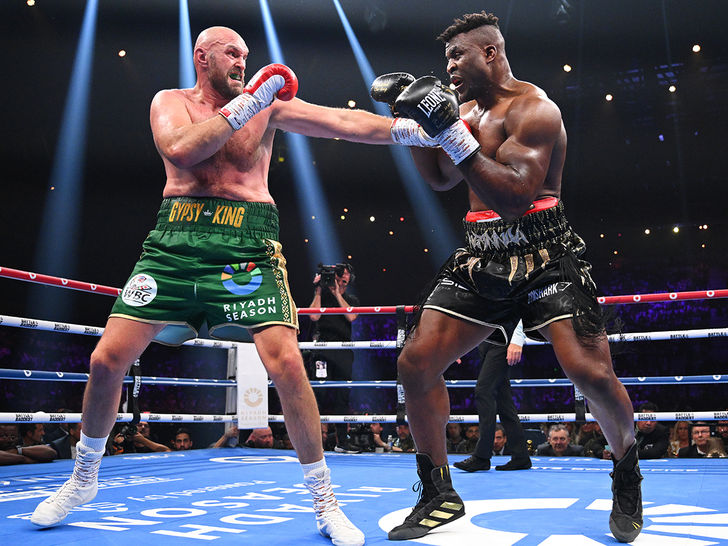 20-0 Shakur continued … "I just think Tyson Fury was off that night and them [MMA] dudes need to relax and stay in their lane."
We followed up with Shakur … asking if he had an opponent in mind.
"What's that dude's name, Sean …?" Shakur asked.
He was talking about "Suga" Sean O'Malley, the UFC's bantamweight (135 lb.) champion.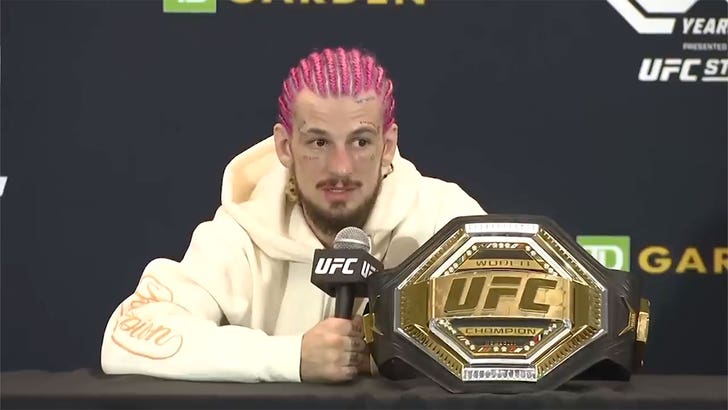 Babcock asked Shakur if he had a message for Suga.
"Tell him we can get it in. I'm ready to lock in with him," Stevenson told us, adding … "It's levels to this s**t. If he wants to come try his hand, I'll beat the s**t out of him."
Of course, O'Malley previously called out Gervonta "Tank" Davis … so it's clear Sean's hunting for a big-time boxing superstar.
Shakur fits that bill to a T.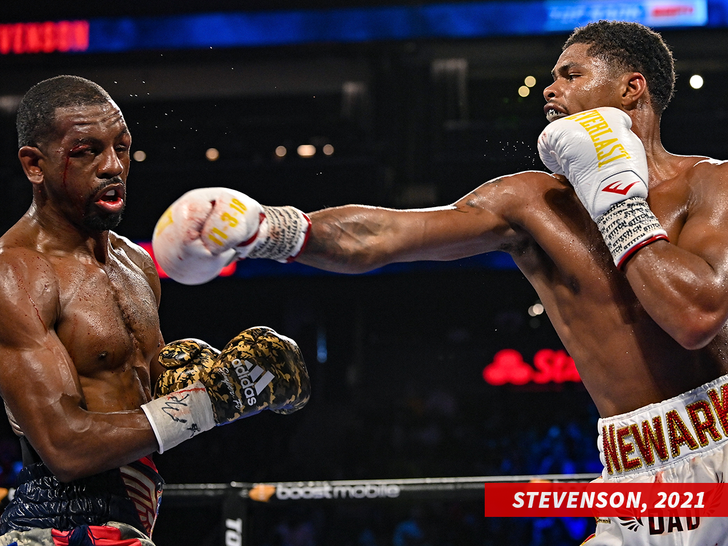 O'Malley is under contract with the UFC, but Dana White has shown he's willing to make big, crossover fights. Look no further than Conor McGregor vs. Floyd Mayweather in 2017.
As for the Fury and Ngannou fight, Shakur says regardless of what Fury says, he doesn't believe Tyson trained 3 months for Francis.
"I don't believe the fact that he says he trained for 12 weeks. He didn't look like he trained. Didn't look like he threw too many punches. He usually throws punches. He seemed real hesitant, and I don't know how good of shape he was in," Stevenson said.
"Usually I'm a big fan of Tyson Fury. That night he didn't look too good."
Whether Shakur Stevenson and Sean O'Malley ever get to put hands on each other remains to be seen … but in the meantime, the boxing star from Newark, NJ is prepping to scrap with Edwin De Los Santos for the WBC lightweight title on November 16 in Vegas.
Source: Read Full Article