Curated specifically for the holidays, the Hypebeast Wishlist returns for 2023 with a selection of products perfect for the gifting season.
For this week's edit, Montblanc brings its elevated craftsmanship to a range of accessories designed for use throughout the year. Inspired by its writing heritage, the pieces included bags, pens, watches, and headphones that are built to complement the writing process.
You can shop the complete Hypebeast Wishlist edit with Montblanc directly via the links below.
Meisterstück Document Case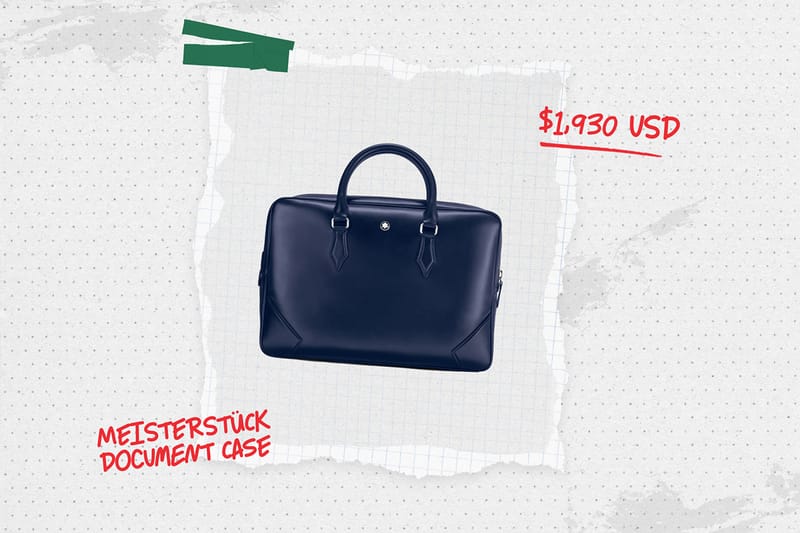 MontblancMeisterstück Document Case$1,930 USDMontblancMontblanc Buy
Not a typical document case, this bag serves as an elegant addition to your accessory collection. Offering versatile carrying options due to its leather top handles and a removable leather shoulder strap, the piece arrives in this season's latest colorway: Ink Blue, and is crafted from smooth leather that boasts a deep shine hue for added luxury. The intricate details, including the stitching, zippers, and handles, all reference the shape of the nib of Montblanc's signature writing instruments.
The Meisterstück 149 Classique Fountain Pen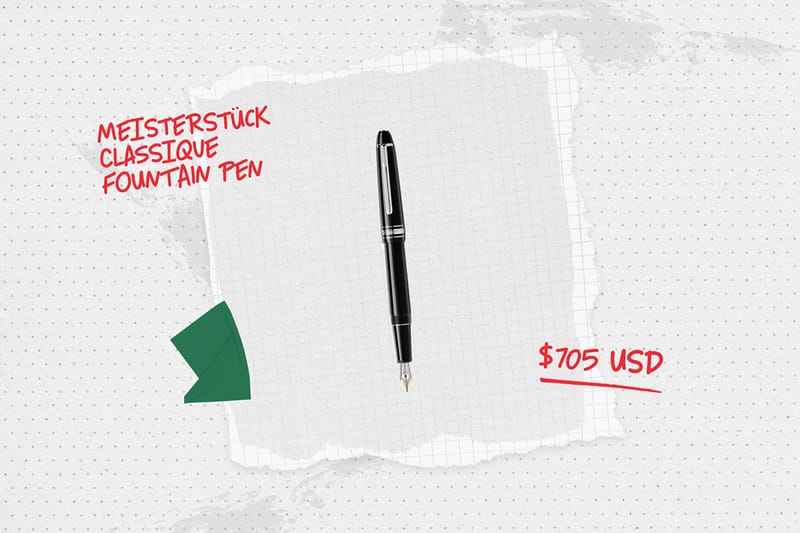 MontblancThe Meisterstück 149 Classique Fountain Pen$705 USDMontblancMontblanc Buy
It's without a doubt that this edit needed to include one of Montblanc's most iconic products, the fountain pen. With Deep Black precious resin as well as platinum-coated details, the brand's emblem is embossed on the top. Rounding off the design, the pen arrives in a handcrafted 14K gold nib for a luxury writing experience with every stroke.
Montblanc Extreme 3.0 Backpack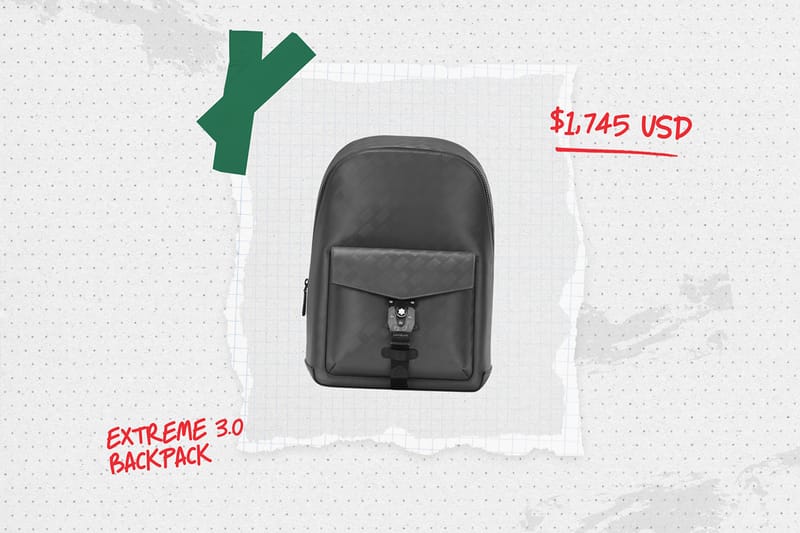 MontblancExtreme 3.0 Backpack$1,745 USDMontblancMontblanc Buy
A stand-out piece from the latest Extreme 3.0 collection, this practical backpack is built for day-to-day needs. Boasting a bold carbon-fiber all-over motif, the bag's front pocket features an M LOCK 4810 buckle closure, and its spacious interior is designed to store all your belongings neatly. Bringing conscious design practices to the forefront, the bag also includes a recycled fiber lining as well as utilizes a CO2-neutral tanning process on its leather exterior.
#MY4810 Cabin Trolley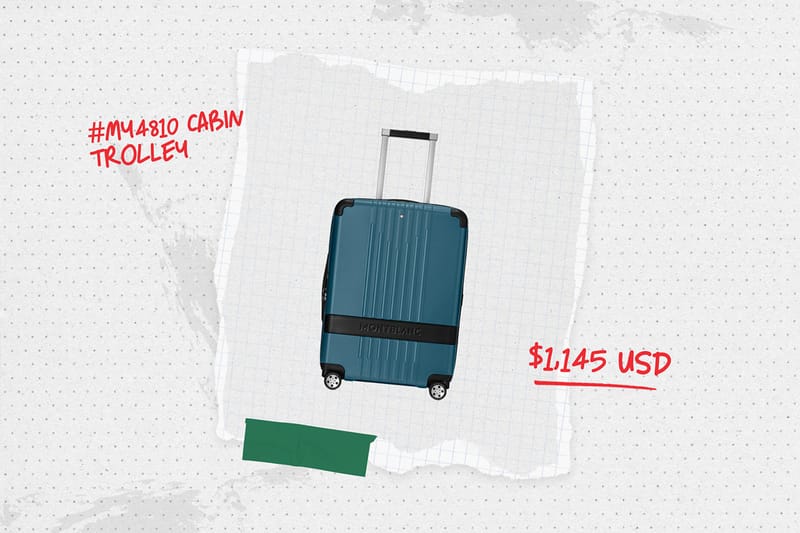 Montblanc#MY4810 Cabin Trolley$1,145 USDMontblancMontblanc Buy
Montblanc's luggage range is the perfect travel companion to bring a luxury feel to your trips. The #MY4810 is a compact carry-on crafted from light polycarbonate with a black leather trim featuring the brand name embossed on its front pocket. As well as four wheels and a multi-length bar to push with ease, the trolley boasts smart organization features with several compartments for optimal packing and measures 38 x 55 x 23 cm (volume 37 L).
MTB 03 In-Ear Headphones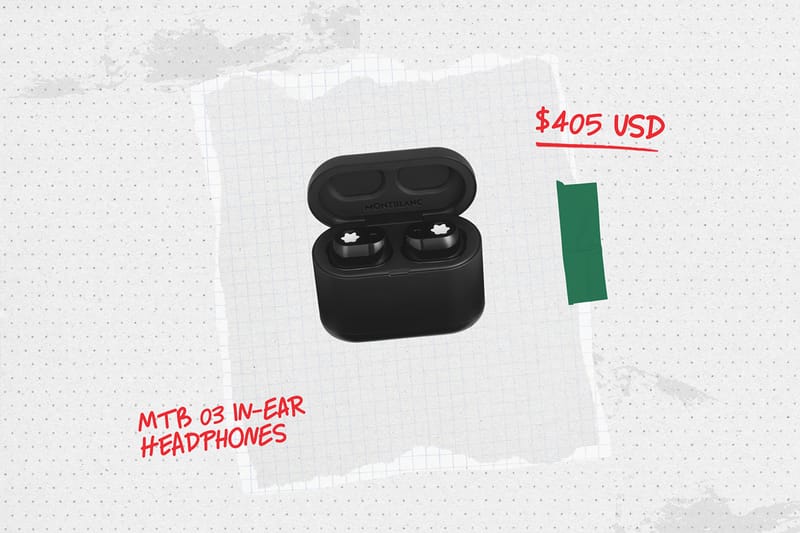 MontblancMTB 03 In-Ear Headphones$405 USDMontblancMontblanc Buy
Channeling the "Sound of Comfort" slogan, these wireless in-ear headphones are a must-have for any focus session. Boasting effective noise cancellation, the sound signature has been created in partnership with renowned acoustics experts. The sleek all-black colorway, white emblem tips, and minimal branding also offer an elevated look to on-the-go listening.
Montblanc 1858 Iced Sea Automatic Date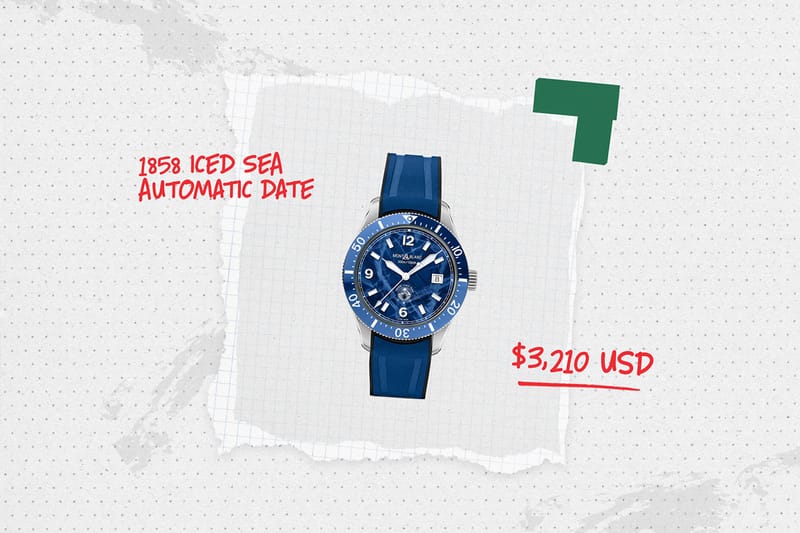 Montblanc1858 Iced Sea Automatic Date$3,210 USDMontblancMontblanc Buy
As the brand's first-ever sports diving watch, the Montblanc 1858 Iced Sea Automatic Date takes inspiration from the depths of the glacier as its blue glacial pattern dial nods to the Mer de Glace, or the Sea of Ice, found in Mont-Blanc Massif. This timepiece arrives with a unidirectional bicolor ceramic bezel, an engraved case back, an interchangeable blue rubber strap with a fine adjustment system, and is water resistant to 300m.
Source: Read Full Article