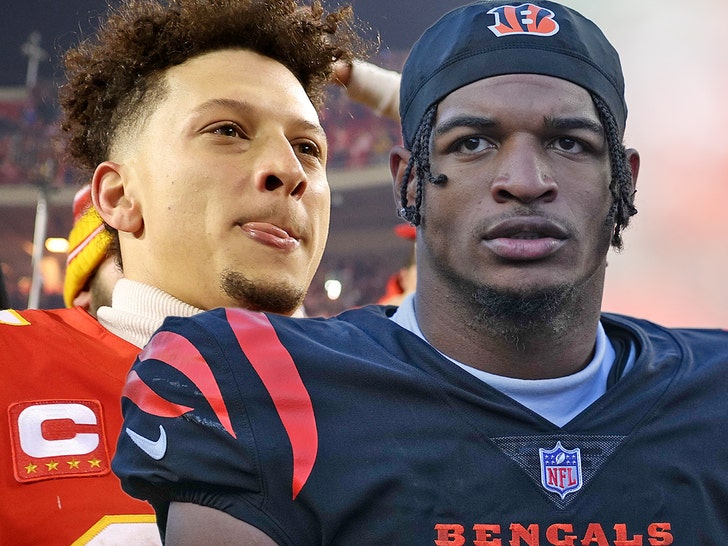 Patrick Mahomes is apparently a savage both on the field AND off of it … 'cause he just responded to some Ja'Marr Chase shade this week with a legendary clapback!!
If you aren't familiar … Chase — the Bengals' superstar wideout — dogged Mahomes a bit on Tuesday when he was having a conversation with a reporter about who's the best player in the NFL.
The receiver said it was his quarterback, Joe Burrow — but then when he was informed the Cincinnati QB believed it was actually Mahomes … Chase threw out a big, wet blanket.
"Pat who?" the 23-year-old quipped.
The response then drew a loud laugh from those in the locker room who had heard it.
Well, Mahomes certainly got wind of the barb … and on Thursday at the Chiefs' Super Bowl ring revealing ceremony — he tossed out a massive jab of his own back at Chase.
Waiting for your permission to load the Instagram Media.
On a picture of him posing with his two Super Bowl rings pressed to his face … he wrote in the caption, "That's Who."
Chase has yet to respond to the spike … but let's be honest, is there anything more he could say to top it?
Like he did in the AFC Championship Game against the Bengals back in January … Mahomes rules yet again.
Source: Read Full Article