Embed from Getty Images
Fun fact: the US and NATO have a huge number of military personnel stationed in Germany. Like, I'm sure Germany wanted to host the Invictus Games because the games are amazing and host cities see a boon in tourism and international exposure, but this year's Dusseldorf games are spectacularly convenient for a lot of American military families living in Germany (the US military still maintains 40 bases in Germany), as well as the NATO personnel stationed in Ulm. Still, it's notable that the NATO Joint Force Commander General Guglielmo Miglietta not only made a point of coming to Invictus, he also brought a NATO delegation of 1100 personnel, military family members and students. That's what the big event was on Thursday – the Duke and Duchess of Sussex did a photo-op and meeting with General Miglietta and some NATO officials, and Gen. Miglietta also made a point of meeting with some of the Invictus competitors. Well, guess who is incandescent with rage that Harry met with NATO high command?
Harry and Meghan's appearance with NATO chiefs in Germany today has stolen a march on Prince William in a personal PR battle between the two brothers and their wives, an expert told MailOnline today. The Prince of Wales will travel to New York next week to step up his role as a global statesman. He will meet United Nations leaders and launch his £50million Earthshot Prize, which is now in its third year.

William is increasingly popular in the US and his trip has generated a lot of interest across the Atlantic, with all major TV networks bidding for interviews. But amid claims by veterans at Harry's Invictus Games that they felt 'caught up in the royal crossfire' between him and his family, the Duke and Duchess of Sussex met NATO Joint Force Commander General Luigi Miglietta today. The couple held hands and smiled while surrounded by the NATO chiefs and their families, including a large Italian and Dutch armed forces contingent, during the royal-style engagement in Dusseldorf.

Brand and culture expert Nick Ede said the Sussexes' decision to pose with NATO chiefs could be a 'powerplay' in the PR battle between the princes and their spouses. He said: 'Harry and Meghan know that this is a really good time to shine their lights on both the lnvictus Games but other power players too. There will always be a power play between the two brothers and their wives as they are the most famous pairs on the planet so all eyes will be on them. With William meeting the UN chiefs next week the brothers have covered some of the most important and powerful people on the planet. For both of them this is positive PR but also inevitably raise eyebrows as to where they will be going next'.
[From The Daily Mail]
LOL. The Windsors live in their own little world. What was Harry supposed to do with the NATO Joint Force Commander wanted to bring a 1100-person delegation to Invictus? Was Harry supposed to say "no thanks, my brother is going to make an ass out of himself at the UN next week, I can't." What's also hilarious about William FUMING about his big New York trip is that the only reason why William is demanding to do something at the UN is because… Harry was invited to speak at the UN. William had zero interest in anything UN-related before Harry spoke on Mandela Day. Now William is going to barge into NATO's Brussels headquarters and throw a tantrum until he gets to meet a NATO general too. The British royals – especially William – can't help but telegraph their jealousy and pettiness at every turn.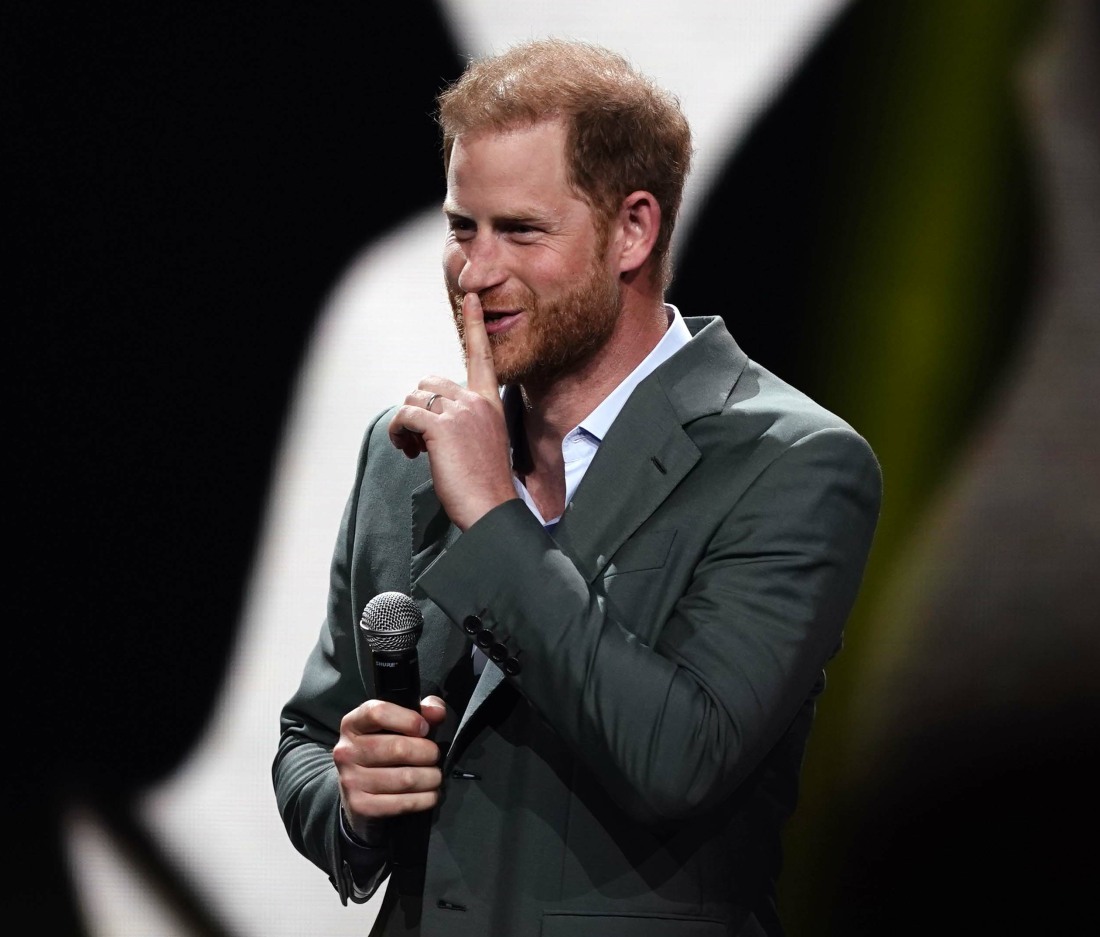 Embed from Getty Images
Embed from Getty Images
Photos courtesy of Getty, Cover Images.
Source: Read Full Article