The Marvel Cinematic Universe has been expanding for quite a while, and now that some of our favorite superheroes have gotten TV shows, it's time for a new generation of heroes to finally get their day in the sun. Everyone, meet Kamala Khan, a young teenager from Jersey City who is just as obsessed with The Avengers as the rest of us. When she gets the chance to finally become one, she obviously freaks. Whether it's your first time hearing about Ms. Marvel or you've been a fan of her iconic comic book series, you're going to want to tune in to her adventure.
Here's everything we know about Ms. Marvel.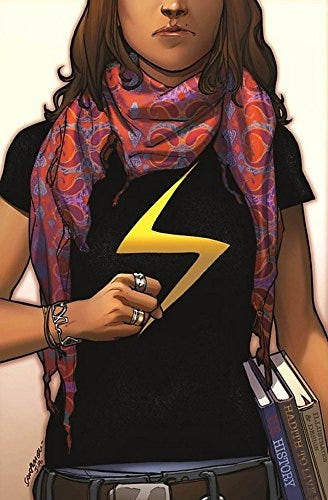 Ms. Marvel? You mean Captain Marvel, right?
While Kamala is going to appear in the upcoming MCU film The Marvels and she's admittedly kind of obsessed with Captain Marvel, they are not the same character. But you're definitely going to want to tune in to find out how Captain Marvel plays into Kamala's overall story, especially as she joins the MCU films later on.
So what is Ms. Marvel going to be about?
Here's all the info straight from Marvel about the new Disney Plus TV show:
Who is starring in the series?
Kamala Khan/Ms. Marvel is being played by newcomer Iman Vellani. The rest of the cast includes Aramis Knight, Saagar Shaikh, Rish Shah, Zenobia Shroff, Mohan Kapur, Matt Lintz, Yasmeen Fletcher, Laith Nakli, Azhar Usman, Travina Springer, and Nimra Bucha.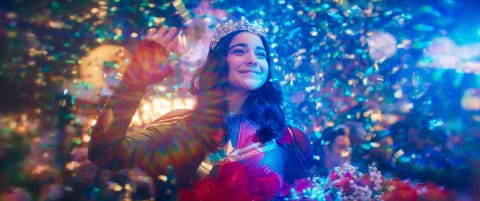 Will there be any surprise cameos in the show?
If they are, then they're still hidden in the Marvel Vault of Secrets, so we don't know just yet. But considering the fact that the show takes place in Jersey City (which is right next to NYC) and the character has a close connection with Captain Marvel, it wouldn't exactly be surprising to see Brie Larson join in on the fun.
When does Ms. Marvel come out?
Along with the first official trailer (which you can check out above), Marvel revealed that Ms. Marvel will launch on June 8, 2022, only on Disney Plus.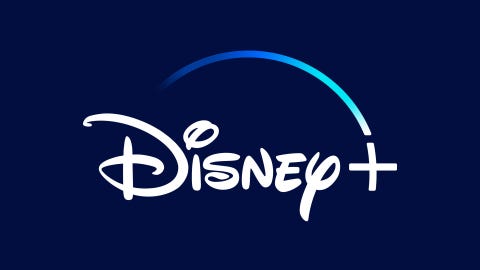 Source: Read Full Article