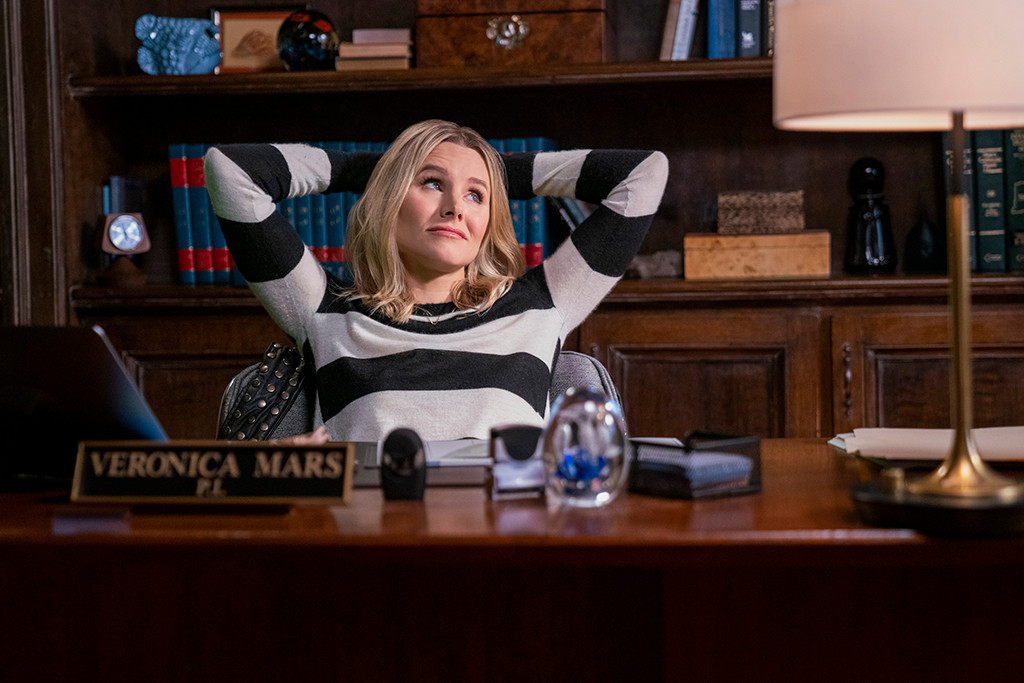 Hulu
Veronica Mars was—and still is—very much an anomaly.
The beloved series survived by the skin of its teeth for three seasons on two different networks from 2004-2007 and remained a hot topic of conversation for fans, series creator Rob Thomas and star Kristen Bell up until it was revived in a partially fan-funded movie in 2014.
Even after the movie came out to mixed reviews and two books followed co-written by Thomas, the thirst for Veronica Mars continued. Now, 15 years after the show's debut, there seems to be no such thing as too much Mars.
On July 26, 2019, Veronica Mars (sort of) returns to where it all started, TV. But this time Veronica Mars is streaming on Hulu, and unlike some recent revivals that made the jump from broadcast to a streamer, Veronica Mars is good! The scrappy underdog of a show continues to defy fan expectations in all the right ways.
This is why you're going to love the return to Mars.
1. The new eight-episode season stays true to what made the show so great in the first place—and builds on it. Veronica Mars—the show and the character—has grown up, just as its original audience has. The series, which originally followed a high school character, transitioned to adulthood nicely, as did its mystery. The mystery pacing works well on a streamer, telling a contained open and shut story while upping the stakes. There are no filler episodes to keep the wheels turning. While nothing will ever compare to the first season's Lilly Kane murder mystery, the mad bomber of Neptune does provide plenty of twists and turns, even if Veronica isn't overly emotionally invested in the case.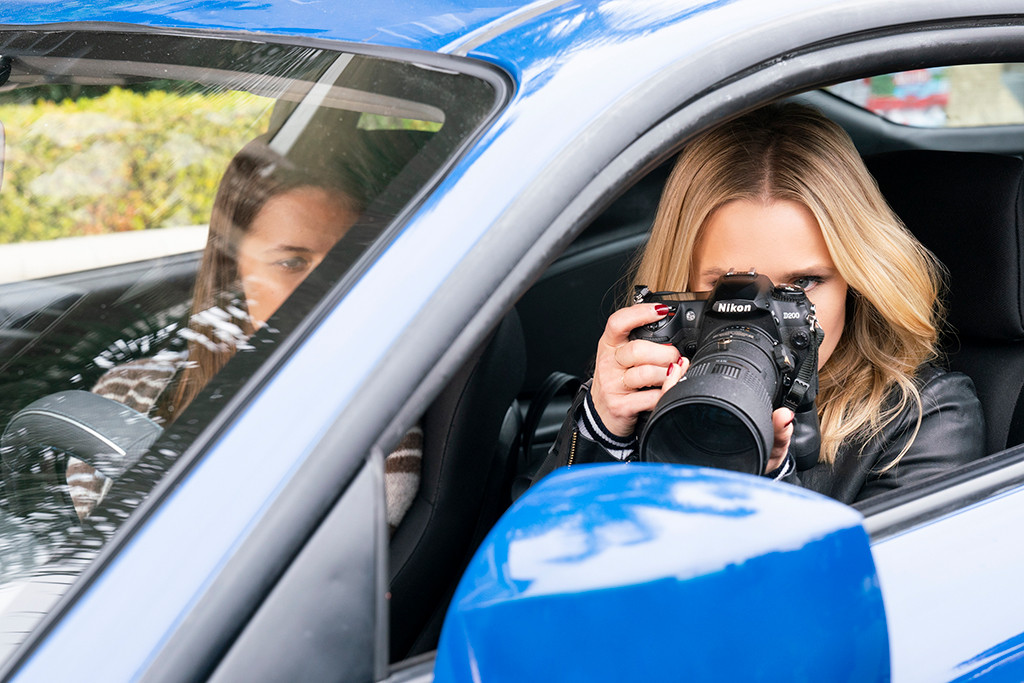 Hulu
2. From the moment you see her on screen, Bell is instantly Veronica Mars again. Thanks to the writing and her performance, having Veronica back in action seems seamless, it's comforting to hear that snarky voiceover. The comfort Veronica Mars provides is one of the revival's greatest strengths. As a viewer from the start, the revival scratches my Veronica Mars itch that seems to be ever-present, all the while not getting trapped in victory lap/greatest hits mode.
Keeping the elements that worked from the old show and bringing the character up to speed to 2019 (She drinks! There are drugs! Sex!), provided a sensation not many revivals can pull off.
3. Unlike the movie, not every face who ever passed through Neptune returns for the revival. And that's good! The old faces that return, including Max Greenfield, Ken Marino, Ryan Hansen, Percy Daggs III and a few surprises, make sense. Tina Majorino as Mac is missed, but her absence doesn't hurt the story.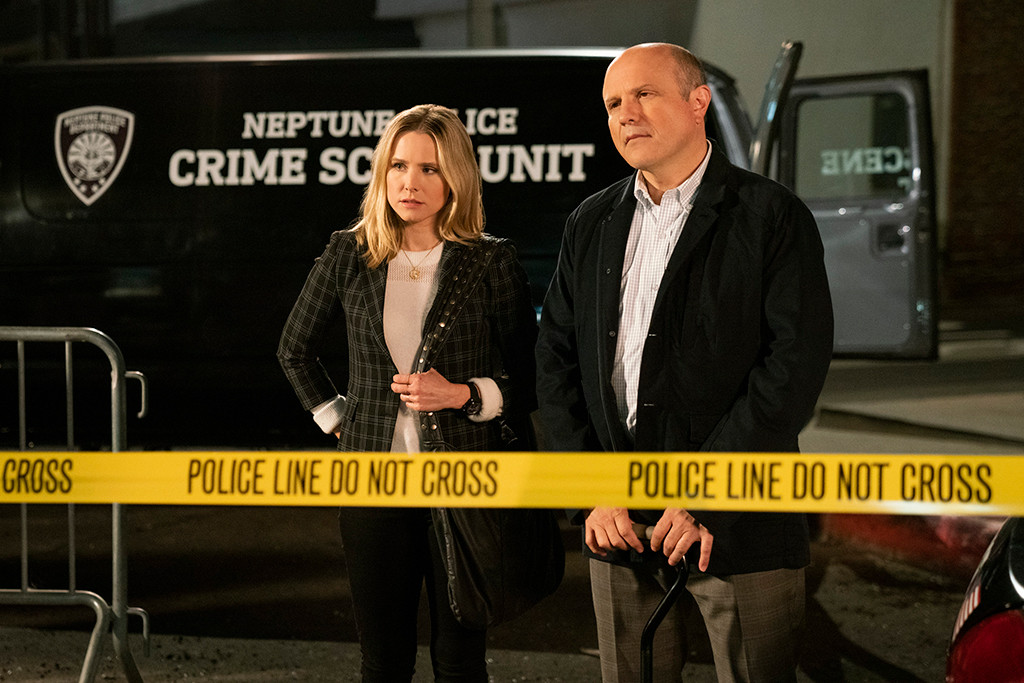 Hulu
4. If you never became a Marshmallow, but are interested in new Veronica Mars, you don't need to watch all three previous seasons, the movie and read the two books. While it would help, especially to appreciate the dynamic between Bell and Enrico Colantoni and Jason Dohring, the new Veronica Mars stands well on its own. The character remains well-rounded and likable, she's somebody even those not versed in Mars history can root for.
5. While many revivals play to nostalgia, Veronica doesn't. The show takes risks and they set up for either a solid ending should this be it for Veronica Mars, or a new beginning for the show and the titular character. You probably saw a bunch of journalists tweeting about the show being spoiled for them via "do not spoil" list. Don't let that be you.
Are there issues with the season? Yes, there is no "perfect" TV show. Thomas and Co. introduce new, extraneous characters that get a little too much screen time than deserved, making for a few too many storylines to juggle. There are moments of missed opportunities, specifically with Hansen's Dick Casablancas, as well as Mary McDonnell's character, that just makes another batch of episodes all the more necessary. The good far outweighs the troubled spots of Mars.
All eight episodes of Veronica Mars drop on Friday, July 26 on Hulu.
Source: Read Full Article