The couples of the new reality TV show have couples putting their relationships at risk in hopes of coming together. But Lauren Pounds and Nate Ruggles made an interesting move on The Ultimatum. Here is what happened to them.
[Spoiler alert: This article contains spoilers from The Ultimatum episode "New Bed, New Partner."]
Nate brought Lauren on 'The Ultimatum'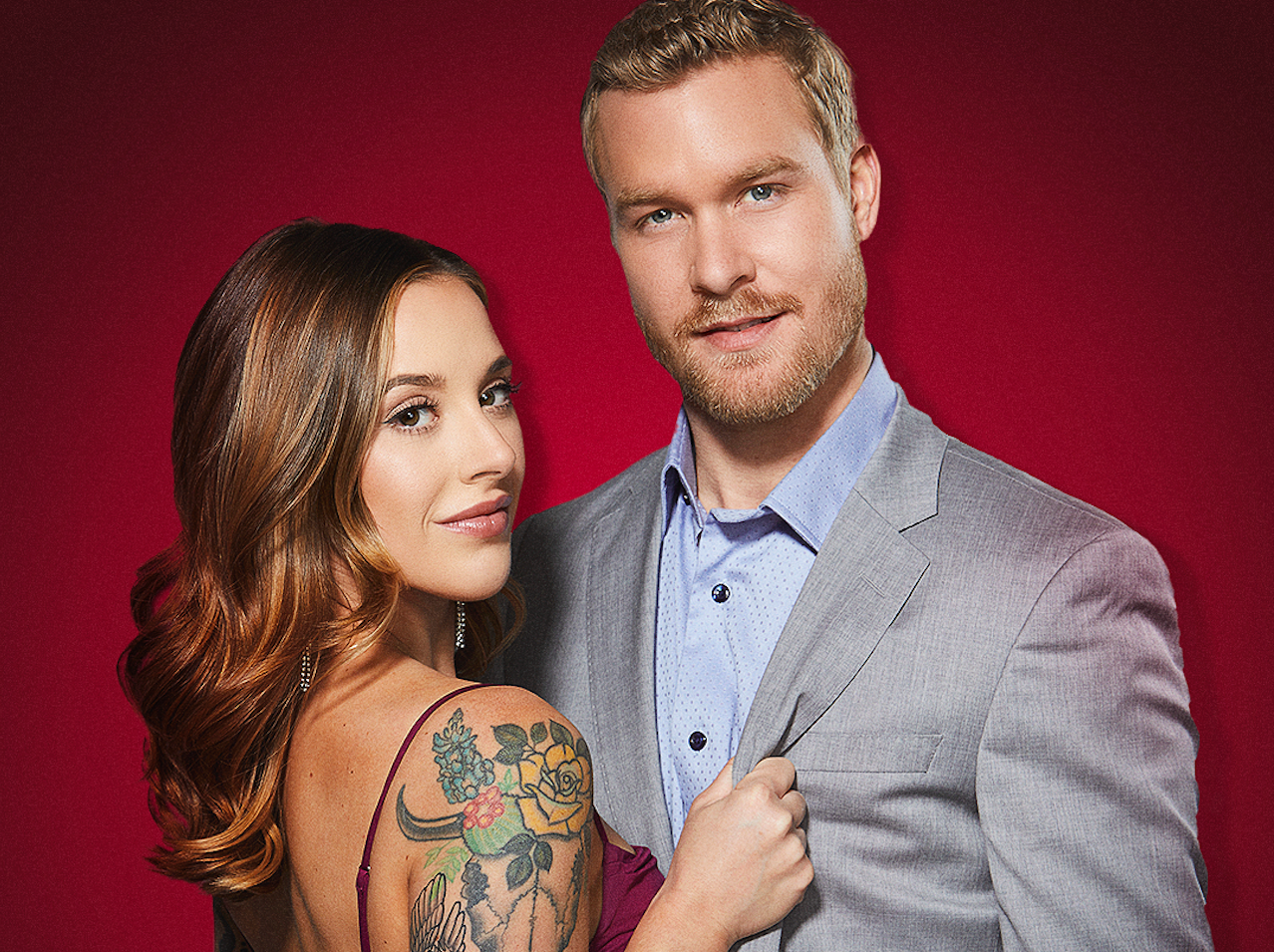 Nate and Lauren dated two and a half years before doing the show. "I know for a fact I love you more than anything," he told her during their last night together. "But there are some things that we can't get past. Like the kid thing."
"I believe in compromise in a relationship," Lauren said. "I don't believe in sacrifice. And I don't want to think of children as a sacrifice."
Nate interrupted her, asking what's the compromise between him wanting kids and her not wanting them. He gave her an ultimatum. 
"I definitely want to get clarity from this," Lauren said. "That's the point. I'm here to find clarity for our relationship. And figure out, 'Hey, is this something that we can move past?'"
Nate Ruggles surprisingly proposed to Lauren Pounds
The couples split and tried to date other people in the cast. Lauren was attracted to Colby Kiss. She opened up about being hesitant about having a kid. She said Nate works a lot as a business owner, and she doesn't think he'll have the time to help parent. Lauren loved that Colby listened to her.
Nate seemed focused on Shanique Imari. "If we got married, I would want to make you feel like the perfect girl every single day," he told her. "The feelings that you feel, and how happy you are, and how excited you are about being together, day one you feel that same way in year 10, year 20." He told her to picture them being husband and wife, and she opened up about her parents.
"The Choice" showed everyone picking their trial husband and wife. That's when things started to go awry. Nate said he was attracted to Shanique, and she had a fire in her. Shanique said Nate would make a wonderful father and husband, but she picked Zay Wilson. 
Nate later said he thought April Marie was identical to him because she wanted kids. But she chose Hunter Parr because he's calming. Nate then whispered to Madlyn Riley Ballatori that he would choose her. But when Colby picked Lauren, Nate proposed before she could make her decision.
"I've learned through this that I don't have a family without you," he said. "And as long as I spend the rest of my life with you, that's all I want. There's no one else that I could imagine myself being with besides you for the rest of my life." Lauren said yes.
The cast called out Nate for proposing
The other cast members weren't buying it. "I'm sitting here looking at you, and I don't see the excitement within you," Colby told Lauren. He reminded her that she was the one given the ultimatum and questioned how after four or five days, they're now engaged. "What changed? That's all I wanna know," he asked.
Nate said he doesn't care about anything else except having her. Everyone else moved on, but Lauren and Nate talked about their relationship back in their room.
"Obviously, we've cut our experience short," she told him. "If you are being honest with wanting to marry me, we still have to figure this out." Lauren mentioned going to a therapist.
"I'm not gonna let you walk down the aisle and marry me if I can't promise you kids," she told him. It sounds like the couple has a lot to talk about, but those conversations won't be on the Netflix show.
Source: Read Full Article