Following the news of former reality television star Naomie Olindo's shocking split with her hunky anesthesiologist boyfriend Metul Shah (read: Shah allegedly cheating on her after she left everything behind and followed him all the way to New York City), many "Southern Charm" fans can't help but reminisce about her prior relationship with the prince of procrastination turned pillow magnate, Craig Conover. Oh, the good ol' days when "Southern Charm's" Ken and Barbie (and no — we're not talking about the now-defunct relationship between cast members Austen Kroll and Madison LeCroy) only had heart-eyes for each other.
Alas, what goes up must come down, and eventually the seemingly perfect relationship between the pair unraveled right before the viewers' eyes. But what was the catalyst to such a public split? And is there even a sliver of hope for a reality TV reconciliation? Keep reading after the jump to find out!
What's wrong with Craig Conover's sewing?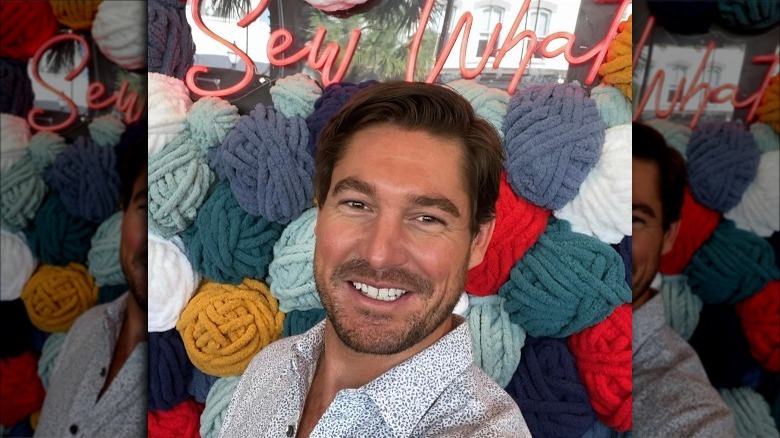 While the couple did engage in an on-camera spat about Craig Conover's favorite pastime that would eventually launch his pillow business and one of his most famous taglines on the history of the "Southern Charm" ("What's wrong with my sewing?"), Naomie Olindo is adamant that his sewing was not the reason for their breakup. Instead, she was fed up with his tendency to procrastinate. "The reason I had a problem with it was Craig is a procrastinator, and he was using sewing as a way to procrastinate doing things that he actually needed to do, you know, important things … Instead of doing something that he had a deadline on or whatever, he'd just sit and sew all night, not the actual fact that he sewed," she explained during an interview with Bravo's The Daily Dish. 
Still, some could argue that Craig's procrastination problem paid off tenfold when he launched his business, Sewing Down South. In fact, some of his old castmates were dealt a heaping helping of humble pie after witnessing Craig's success — including Cameran Eubanks Wimberly. "I asked Craig yesterday, I said, 'How many pillows have you sold?' He told me the number, I got out my calculator, I started doing some math, and I found out how much money he's actually made and I wanted to vomit," Cameran confessed to ET. "And I take back everything I said — he's making way more money than an attorney. Way more!"
Craig Conover and Naomi Olindo simply grew apart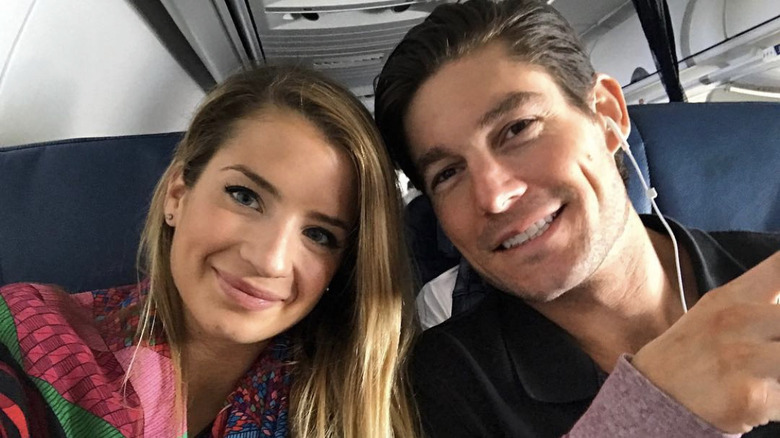 Unfortunately, Craig Conover's procrastination was only the tip of the iceberg when it came to his impending split with Naomie Olindo. According to Naomie, the two simply grew apart.
During an interview with the Daily Dish, Naomie attributed much of their breakup to their age. "I think it was just a culmination of things that at the end of it, we were just two very different people that couldn't get along," she divulged. "It was sad because we did care about each other. You saw, we just could not get along. I was 22 when we started dating [she's 25 now]." She continued to explain how age factored into it. She shared, When I was younger, you just start dating someone because you have a couple things in common, and you're attracted to each other and you have fun together. You don't think about the attributes that would make you get along with someone, their work ethic, and all the different adult things that matter that don't matter when you're a 22-year-old kid."
Still, the Craig and Naomie stans can't help but wonder, now that they're older and wiser might they want to give their love another whirl? Time will tell we suppose… 
Source: Read Full Article