The Mandalorian premiered on Disney+ in 2019. On the show, Pedro Pascal plays Din Djarin and Brendan Wayne is one of the character's body doubles. In a 2019 interview with Vulture, Wayne shared how he became a body double for Din on the show, and he revealed he had a Boba Fett action figure as a kid.
Brendan Wayne recognized the Mandalorian costume
Vulture interviewed Wayne about appearing on The Mandalorian in 2019. In the interview, Wayne shared that when he first learned about the show, it was a "super top secret" project.
"I got a call from my agent. He was like, 'Hey, I need you to do this favor. You need to go try on this costume.' I'm like, 'Do I get paid?' And he was like, 'Yeah, you'll get paid to go. I can't tell you anything about it; it's super top secret,'" Wayne said.
When he was brought in to try on the costume, Wayne recognized that the Mandalorian's costume was similar to Boba Fett's from Star Wars.
"So they finally called me in, and the costumers are looking at me, and it's a different feel than when I normally go in for fittings or auditions. It's weird. And they open a container [of the costume], and I looked at it and I said, 'Oh my God, that's Boba Fett,'" Wayne told Vulture.
He continued, "And to a person, they were like, 'No, it's not Boba Fett! He's dead!' And I was like, 'No, this is Boba Fett, but I won't tell anybody.' And they're like, 'It's NOT.' They got really mad at me."
Brendan Wayne grew up a fan of Boba Fett
In Star Wars, Boba Fett is a bounty hunter who has Mandalorian armor. The character has appeared in the films The Empire Strikes Back, Return of the Jedi, and Episode II – Attack of the Clones. Boba Fett went on to appear in season 2 of The Mandalorian and The Book of Boba Fett on Disney+.
Speaking with Vulture, Wayne shared that he knew The Mandalorian was a Star Wars project before he was officially told because of his love of Boba Fett.
"At the screen test. I'd kind of suspected, because my brothers and I had every action figure, but Boba Fett was mine. Just the fact that I got to put it on was enough, because it meant that much to me as part of my childhood," he said.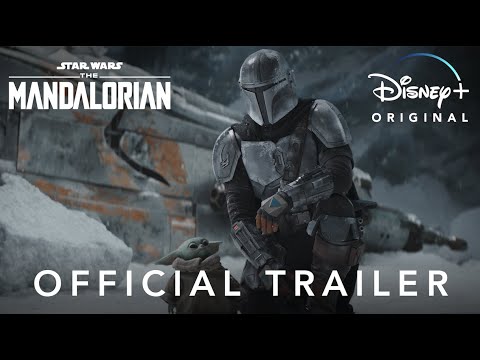 Brendan Wayne wanted to be on 'The Mandalorian'
Because he cared so much about Star Wars, Wayne became determined to stay on the show wherever he could.
"And I was talking to a couple of actor buddies of mine, and they were saying, 'Oh, you're going have to do this and demand this,' and I was like, 'I don't care. They want me to play, I'll play it. I'll play it on fire if they want,'" he told Vulture.
For Wayne, the most special part of appearing on The Mandalorian has been building Din as an original Star Wars character.
"How often do you get to create something? That was really cool —being a part of creating a character who had never stepped foot in Star Wars yet," Wayne told Vulture.
Source: Read Full Article