While watching Hulu's The Dropout Episode 4, viewers want to know more about Ian Gibbons. Stephen Fry portrays Gibbons in The Dropout cast when he's fired by Theranos founder Elizabeth Holmes (Amanda Seyfried). That evening he sinks his worries into a bottle of alcohol. His wife, Rochelle Gibbons (Kate Burton from Grey's Anatomy and Inventing Anna), tries to console him. Find out what happened to Ian Gibbons in real life while working at Theranos.
'The Dropout': Elizabeth Holmes appointed Ian Gibbons Theranos' chief scientist in 2005
In The Dropout, Elizabeth Holmes hires scientist Ian Gibbons to the Theranos team very early in her venture. He had over 30 years of experience working on diagnostic and therapeutic products before joining Theranos. According to Vanity Fair, the real Ian Gibbons truly believed in Holmes' vision for the blood-testing device. 
Holmes named Gibbons chief scientist in 2005. According to Gibbons' wife, the scientist continued working at Theranos even when he realized Holmes' idea was nowhere near a reality. Gibbons was determined to exhaust all possible options for creating the device. For years, he tried everything while Holmes continued fundraising.
'The Dropout' Episode 4: The scientist disapproved of the Walgreens Wellness Centers
As shown in The Dropout Episode 4, Ian Gibbons began worrying that Holmes would put the blood-testing technology into Walgreens stores for customers, but it wasn't near ready. It did not produce accurate results, so he confronted Holmes about it.
"Ian was a real obstacle for Elizabeth," Ian's wife, Rochelle Gibbons, told Vanity Fair. "He started to be very vocal. They kept him around to keep him quiet."
According to The Wall Street Journal, Holmes did succeed in putting Theranos "Wellness Centers" into 41 Walgreens stores across Arizona. However, the founder told her investors that they would soon be in 900 stores.
"Ian felt like he would lose his job if he told the truth," his wife added.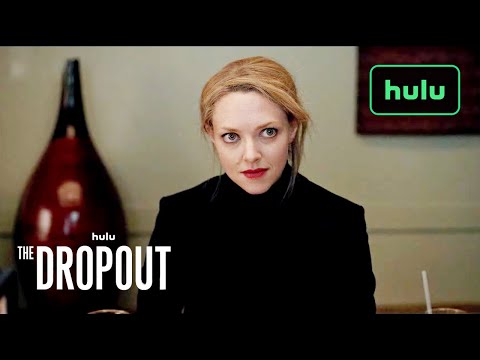 How did the real Ian Gibbons die?
What is not shown in The Dropout Episode 4 is that Ian Gibbons was notified on May 15, 2013, that he needed to give a deposition for the Richard Fuisz lawsuit. According to the Vanity Fair article cited above, Theranos did not want Gibbons to testify, so they sent him a draft of a medical excuse. Ian received a call on May 16, indicating that Holmes wanted to meet with him the following day. That evening he took a combination of medication with alcohol, and his wife found him unconscious the next morning. Gibbons died of liver failure one week later, on May 23, 2013. 
Rochelle called Theranos to let them know of Ian's death immediately. The secretary indicated that she would let Holmes know. However, rather than condolences, Rochelle received a call from Theranos requesting Ian's laptop and all company property back immediately.
The Dropout episodes 1 to 4 are currently available for streaming on Hulu.
Source: Read Full Article