Is The Bold and the Beautiful bringing back Phoebe Forrester (MacKenzie Mauzy) as part of their shocking twist? The producers have been teasing an upcoming twist that will leave fans upset. Of course, speculation has begun on what it could be. One theory is that a beloved character could be returning from the dead.
'The Bold and the Beautiful' fans believe the twist is that Phoebe Forrester is alive
Returns from the dead is a common The Bold and the Beautiful twist. Many characters were presumed dead but turned up alive and well. Taylor Hayes (Krista Allen) is someone who's returned from the dead, not once, but twice.
Ridge Forrester (Thorsten Kaye) is also a person who's escaped death and came back to reunite with his family. So could another member of the Tridge family be making their return?
That's what fans believe. On Twitter, fans pointed out the constant mention of Phoebe is a clue. "Phoebe has been mentioned a lot of times over the past few years & especially over the past few months. So many times & talking about Phoebe & how much her family misses her. This to be the big event," wrote one viewer.
The character died in a car crash
As the daughter of Ridge and Taylor and the twin sister of Steffy Forrester (Jacqueline MacInnes Wood), Phoebe's a prominent character. Viewers watched as she and the rest of the Tridge siblings grew up before their very eyes. When Phoebe reached adulthood, she began dating Rick Forrester (Jacob Young), much to her father's disapproval.
Phoebe and Rick's relationship ended when she discovered he slept with Ashley Abbott (Eileen Davidson). Phoebe later left when her singing career took off. During her absence, Rick began dating her mother.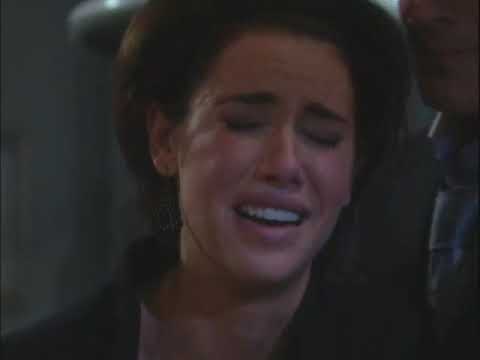 When Phoebe returned to Los Angeles in 2008, she was shocked to learn Rick broke up with Taylor and pursued Steffy. An angry Phoebe later confronted Rick and jumped into the car when he tried to drive off. Phoebe's yelling and hitting caused Rick to wreck.
An injured Rick walks to the Forrester mansion to get help. Ridge comes back to the crash scene and cradles Phoebe in his arms. She sings to him before taking her final breath.
She's been mentioned a lot recently
As The Bold and the Beautiful fans pointed out, Phoebe's been mentioned a lot in recent months. The Tridge family reunion has brought back memories of their deceased daughter. Thomas Forrester (Matthew Atkinson) even talked about how he wished Phoebe was here for their parents' reunion.
Fans speculate that Phoebe could be the huge twist the cast and crew have been teasing. Allen was the first to tweet that fans would go nuts when the episode aired. Supervising producer Casey Kasprzyk has also been teasing the twist, saying it's "big."
While everyone is remaining tight-lipped about details, fans continue their speculation. Having Phoebe return from the dead would be a huge twist. Whether Phoebe returns or it's another twist, it's been promised that the show will never be the same.
Source: Read Full Article