While Netflix continues their strategy to keep their subscribers intact after Apple TV+ and Disney+ debut in November, the streaming service works hard to keep classic films in their streaming library. If some of you were still new to the A-list actors in the MCU's Avengers movies, you'll soon realize most of them were in memorable movies before and during their time with Marvel.
The good news is some of those actors have continued to make other films outside the MCU as proof Marvel doesn't keep everyone under exclusive contract. However, all of the main players were established actors before they signed on to play their respective superheroes.
You can find many of their non-Marvel films on Netflix. We've compiled a short list to help you find them if you've only known these actors from the drama of fighting Thanos.
Chris Evans in 'Snowpiercer'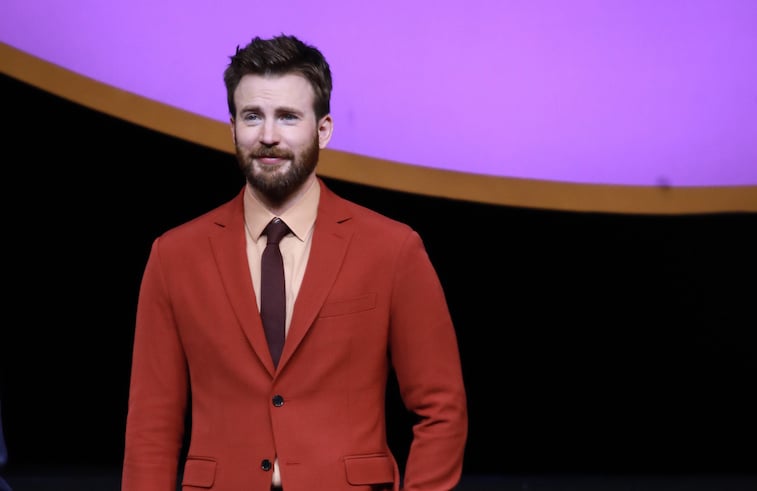 Go back in time about six years and you'll find a Chris Evans as a respected character actor finding his way in inventive indie films two years into his nascent run as Captain America. Little did he know then he'd eventually become one of the most popular superhero characters in movie history.
In 2013, he took a quick detour into daring fare like Joon-ho Bong's Snowpiercer, which turned into a true dystopian film classic. While maybe cult in its followers, you still see it referenced from time to time.
This was a story about a train on a perpetual ride through a world that's completely frozen over from global cooling. On the train is a hierarchical class system where the upper crust live at the front of the train and the poor live in the back. Those in the back vow a coup and slowly make their way to the front to take over the train.
Evans plays Curtis, the lead, who helps organize the takeover. The rest of the cast is also superb, but it's definitely a strange ride. We just hope Evans can go back to inventive projects like this again after giving the MCU a rest. He already is with upcoming Knives Out.
Robert Downey, Jr. in 'Sherlock Holmes'
Everyone knows all the classics (or near classics) Robert Downey, Jr. starred in before becoming the paternal figure of the MCU. We could cite numerous films of his to watch on Netflix before Iron Man changed everything for him in 2008.
Watching Sherlock Holmes again from 2009 is well worth your time if you've never seen. Of course, follow that up with the equally excellent sequel A Game of Shadows. Downey was made to play a quirky Holmes, with arguably a bit of himself in the mix.
You can even see some of the same Holmes traits in Tony Stark, two characters Downey played back-to-back from 2009-2011.
Paul Rudd in 'The Fundamentals of Caring'
Just about every movie Paul Rudd has been in is a comedy, and he's been hilarious in all of them. Netflix has a number of his comedies from before he became Ant-Man. The Fundamentals of Caring is one film he made in 2016 that has elements of drama.
Rudd plays a guy who faces personal tragedy of losing his son, precipitating a change in career by becoming a caregiver to a man with Muscular Dystrophy (Craig Roberts). They form a bond as they go on a road trip together, eventually meeting a girl named Dot (played by Selena Gomez).
A very quirky indie, this debuted on Netflix right when Rudd was enjoying Marvel success with his solo turn in Ant-Man and Captain America: Civil War.
Scarlett Johansson in 'Under the Skin'
It's kind of a shame the only ScarJo film to stream on Netflix is Under the Skin from 2014. Nevertheless, it's a good example of how magnetic Johansson is on the big screen, no matter the roles she plays. Here, she's playing an alien who comes to Glasgow, Scotland to prey on men.
She's mesmerizing here and was made a couple of years after her first Marvel appearances as Natasha Romanoff/Black Widow. When you watch Under the Skin, you'll see why SJ is so seductive in her movies and why she'll have fans for life, no matter what she says or does.
Brie Larson in 'Room'
We all know how great of an actress Brie Larson is. Her first Oscar win for Best Actress was for 2015's Room. Those of you who haven't seen it yet will soon learn why she won. She poured her heart and soul into this tortured performance, which almost seemed like method acting gone to the extreme.
Her move to Marvel last year for Captain Marvel (and more to come) was perhaps for monetary reasons. Nevertheless, the chances of winning a Best Actress Oscar in a Marvel film is very slim at this point. Only Larson could make it happen if eventual Captain America 2 goes to another level on what it's like being a woman superhero.
Source: Read Full Article