Bethenny Frankel sent shockwaves through the Bravoverse when she officially quit The Real Housewives of New York ahead of the start of the Season 12 production. The news even shocked her co-stars that were not aware that she was not coming back for another round of the controversial reality show.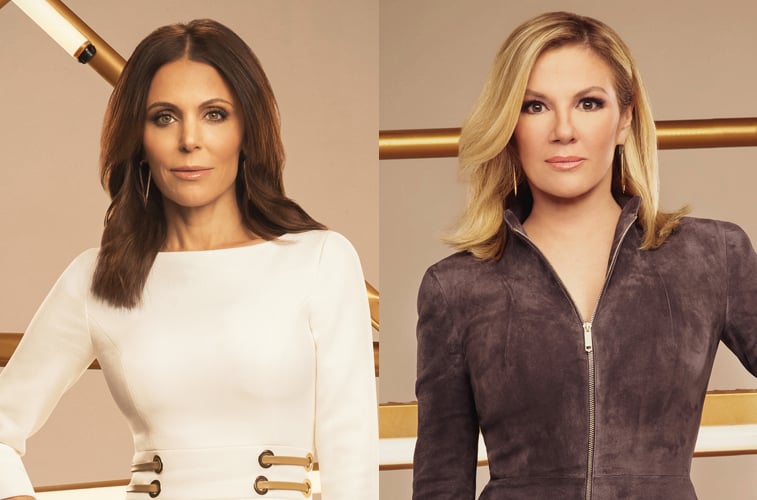 Why Did Bethanny Frankel Quit 'RHONY'?
Frankel was an OG since RHONY started back in 2018. The Skinnygirl CEO then quit the show during the show's third season only to rejoin the Bravo reality show in 2015 during its seventh season.
Season 12 os RHONY is gearing up to start filming in the coming days and Frankel released a statement where she confirmed that she wouldn't be returning.
"I have decided to leave the 'Housewives' franchise to explore my next chapter," Frankel said in a statement via Variety. "It's time to move on and focus on my daughter, my philanthropy and my production partnership with Mark Burnett, producing and starring in shows which represent a shift in the conversation for women. With the changes in modern culture, I want to highlight the strength, confidence and unstoppable power that women have."
https://www.instagram.com/p/B0rDPH1gOBx/
Frankel also added: "My experience at Bravo has been an incredibly magical ride. I am so grateful to them for highlighting my entrepreneurialism and allowing me to pave the way for many women to achieve their goals. I am excited for my future. The best is yet to come."
Ramona Singer Reacts To Bethanny Frankel Leaving 'RHONY'
After the news broke that Frankel was no longer going to be holding in apple for Season 12, the rest of the cast started reacting with Ramona Singer throwing in some harsh words her way sprinkled with kindness.
"Bethenny found love in her life, and it's so fantastic that she'll be taking the time to grow that relationship away from the cameras and to explore other business opportunities," Singer told People.
Although Singer was supportive of Frankel's decision, she was slightly disappointed about being kept in the dark.
https://www.instagram.com/p/B1KpNoQBBl9/
"I'm only disappointed that Bethenny did not inform her costars that she's not coming back to the show," the Bravo star added. "When she left in season 4, we found out through the press she was doing her spinoff, Bethenny Getting Married. She was upset we never congratulated her, but we were upset she never told us! And that's how we feel now. There is a camaraderie among us as a cast. Love us, hate us, not like us — we are a team. To hear this from the press and not through her is upsetting."
"I really wish her well, though," Singer continued. "The show's a machine and it will continue on. We're all just a cog in the wheel. No one is irreplaceable."
What Will Bethenny Frankel Do After 'RHONY'?
As Frankel said in her statement, she is leaving the reality show to focus on her deal with MGM that will most likely see her as a producer on another show starring herself.
"We are thrilled to have Bethenny Frankel join the MGM television family and bring her unique entertainment savvy that has been loved by viewers since her appearance on The Apprentice and Shark Tank," Burnett said in a statement via Deadline following the announcement of the deal.
https://www.instagram.com/p/BxvPBNNgSR2/
Frankel also added: "I am truly honored, humbled and grateful to be working with the powerhouse game changer Mark Burnett, the innovative Barry Poznick and to have access to the unparalleled resources at MGM television. This is the opportunity of a lifetime and I intend to maximize its potential."
Poznick, who is the president of unscripted television for MGM Television Group also said: "Bethenny is a force. Her energy, attitude and entrepreneurial experience aligns perfectly with what we have planned for MGM in the years ahead for new network, cable, SVOD and syndication series.
Source: Read Full Article