Real Housewives of Beverly Hills Season 12 has introduced fans to new self-proclaimed villain, Diana Jenkins. She joined Kyle Richards, Lisa Rinna, Sutton Stracke, Garcelle Beauvais, Dorit Kemsley, Crystal Kung Minkoff, and Erika Jayne as a member of the main cast because she's close friends with Lisa. She's also known Crystal for a long time. But Diana has way more connections than the cast of RHOBH. She actually runs with a fabulous circle of famous friends.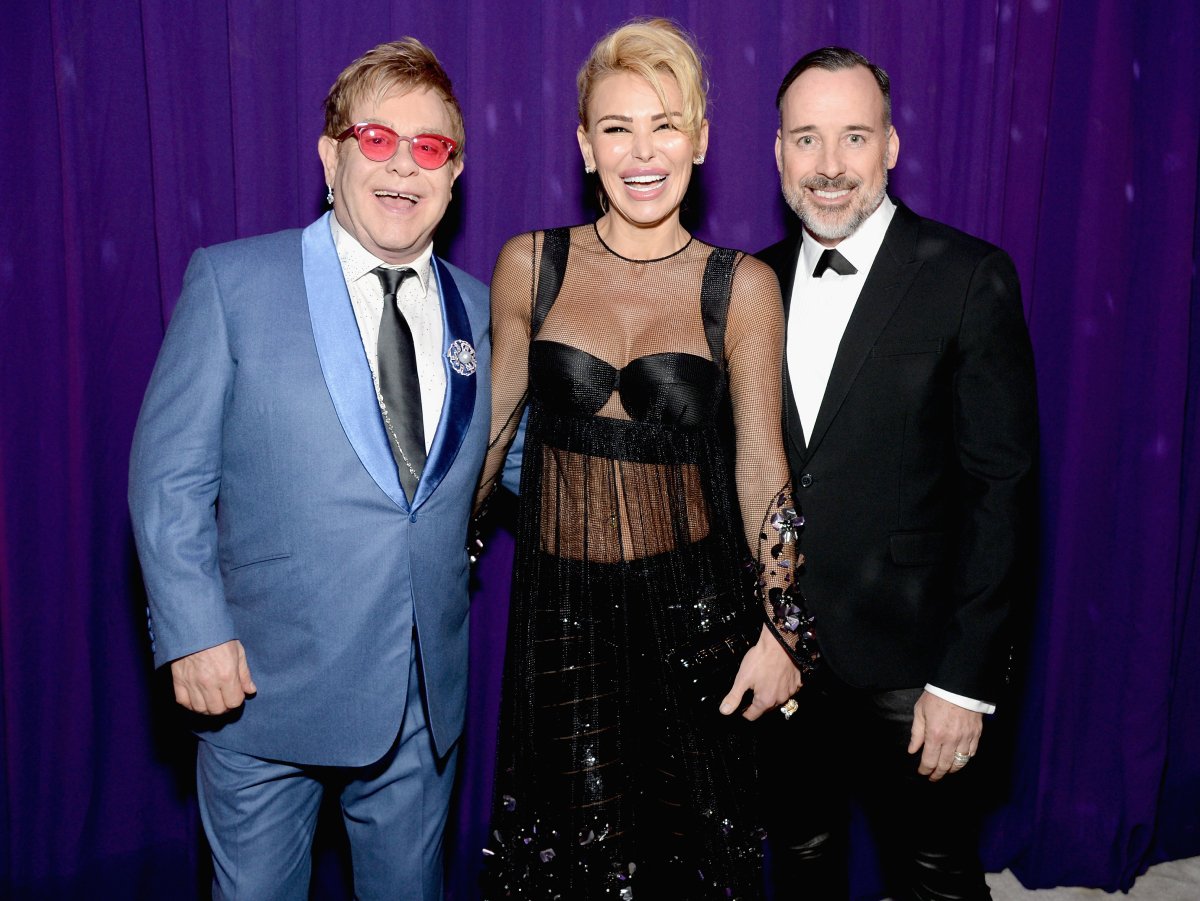 'RHOBH' newbie Diana Jenkins has a long-standing friendship with Kim Kardashian
Kyle Richards has a connection to the Kardashians because she is Kris Jenner's bestie. But Diana's connection to the Kar-Jenner clan is through Kim. During a recent episode of RHOBH, Diana revealed that she was hanging out with Kim just before her infamous 2016 Paris robbery. That was when The Kardashians star was held at gunpoint and robbed of $10 million worth of jewelry.
"You know I was with Kim in Paris when she got robbed," Diana told Lisa during the May 18 episode. "I left the day before because I kept saying, 'I don't feel safe. I don't feel safe.'"
https://www.instagram.com/p/B683kpkgpJe/
According to E! News, Diana and Kim's friendship dates back to 2013 when they hung out at the Elton John AIDS Foundation Academy Awards viewing party. The pair are such good friends that the Kar-Jenners stayed at Diana's $120 million Malibu mansion in the summer of 2020 and filmed the final season of Keeping Up With the Kardashians on the property.
Diana Jenkins is close friends with Elton John
It makes sense that Diana was first seen with Kim K. at an Elton John party because Diana is also close friends with the Grammy winner and his husband, David Furnish.
In fact, they are so close that the couple appeared in a video to wish Diana luck on RHOBH, and she posted it on Instagram amid the drama between Lisa and Sutton over invites to one of John's past galas.
"I am [Elton John] and [David Furnish's] favorite [Housewife] already. Jealous much? Lol," Diana wrote in the caption.
In the clip John said, "So, Diana, thank you. Good luck tonight. We love you so much. Thanks for all your support. And we'll be cheering from a long way away."
John and Furnish weren't the only couple to share their excitement about Diana joining the RHOBH cast. How I Met Your Mother alum Neil Patrick Harris and his husband David Burtka also posted a video to let their fans know that Diana was more than a friend, she is "family."
"Diana Jenkins is one of the [greatest] people ever, and we have hung out with her and been friends with her for years," Harris said in the video. "And she's on the Real Housewives!"
https://www.instagram.com/p/CS8xUJwLz6I/
Burtka added that Diana was "great people" and an "absolute star." He told his Instagram followers, "If you have never watched The Real Housewives of anything, which I haven't, start now 'cause Diana Jenkins is life."
The 'RHOBH' rookie has a star-studded Instagram page
Red Hot Chili Peppers frontman Anthony Kiedis also sang Diana's praises on social media and posted a video with some special lyrics.
"Oh, how I love Diana. Oh, how I love that breeze / Diana Jenkins, you're the one. Yes, you're the one for me / If Beverly Hills had a Housewife, I'd tell you who she'd be / Diana Jenkins, you're the one. Yes, you're the one for me."
https://www.instagram.com/p/Bjxe9P0Dl26/
Scrolling through Diana's Instagram, fans will find that it is littered with even more celebrities, including Guy Ritchie, Sylvester Stallone, DJ Khaled, and even Pope Francis.
New episodes of Real Housewives of Beverly Hills air Wednesday nights on Bravo.
Source: Read Full Article