Sparks flew between Sutton Stracke and Lisa Rinna from The Real Housewives of Beverly Hills during Stracke's recent appearance on Watch What Happens Live with Andy Cohen.
Stracke dished that she paid $10,000 per ticket to have Rinna and husband Harry Hamlin join her at an Elton John event. She threw some shade, sharing that Rinna never thanked her. But then Rinnna fired back saying that Strake's statement wasn't accurate and John invited them. Rinna added that she and Hamlin merely joined Stracke at her table upon her urging. Yikes.
Did Lisa Rinna never thank Sutton Stracke her for the Elton John invite?
Stracke got shady when she said she shouldn't share the story, but why not? "And maybe I shouldn't tell it," Stracke leaned in, ready to tell the story. "Do you want to hear it?"
Of course host Andy Cohen and the audience screamed, "Yes!"
"OK, so a few years ago here, this is really bad," she began as she waded into the story. "I'm going to do it. OK, so a few years ago, Harry and Lisa both came. I invited them to the Elton John gala, and they came with me as my guest."
"I never got to thank you," she revealed. The audience (and Cohen) are heard gasping in the background.
Why did Lisa Rinna come for Sutton Stracke on 'WWHL'?
At this point, Cohen is really leaning into the story. "Oh, all right," Cohen remarked. "Lisa Rinna just posted on her story to you that they did not come as your guests, that Elton invited them." Rinna shared on her Instagram story, in real-time: "We didn't come as your guests Sutton Stracke," she wrote. "Elton John invited us to his event, you asked us to sit at your table. So we did. Let's just make that clear [smiley face emoji]."
Stracke wasn't going to take this without having the last word. "OK, see, we're going to have words about this," she shot back.
"Cuz you told me during the commercial break that they were $10,000 tickets," Cohen remarked. "So do you …"
"Yes, I purchased them for them," Stracke replied.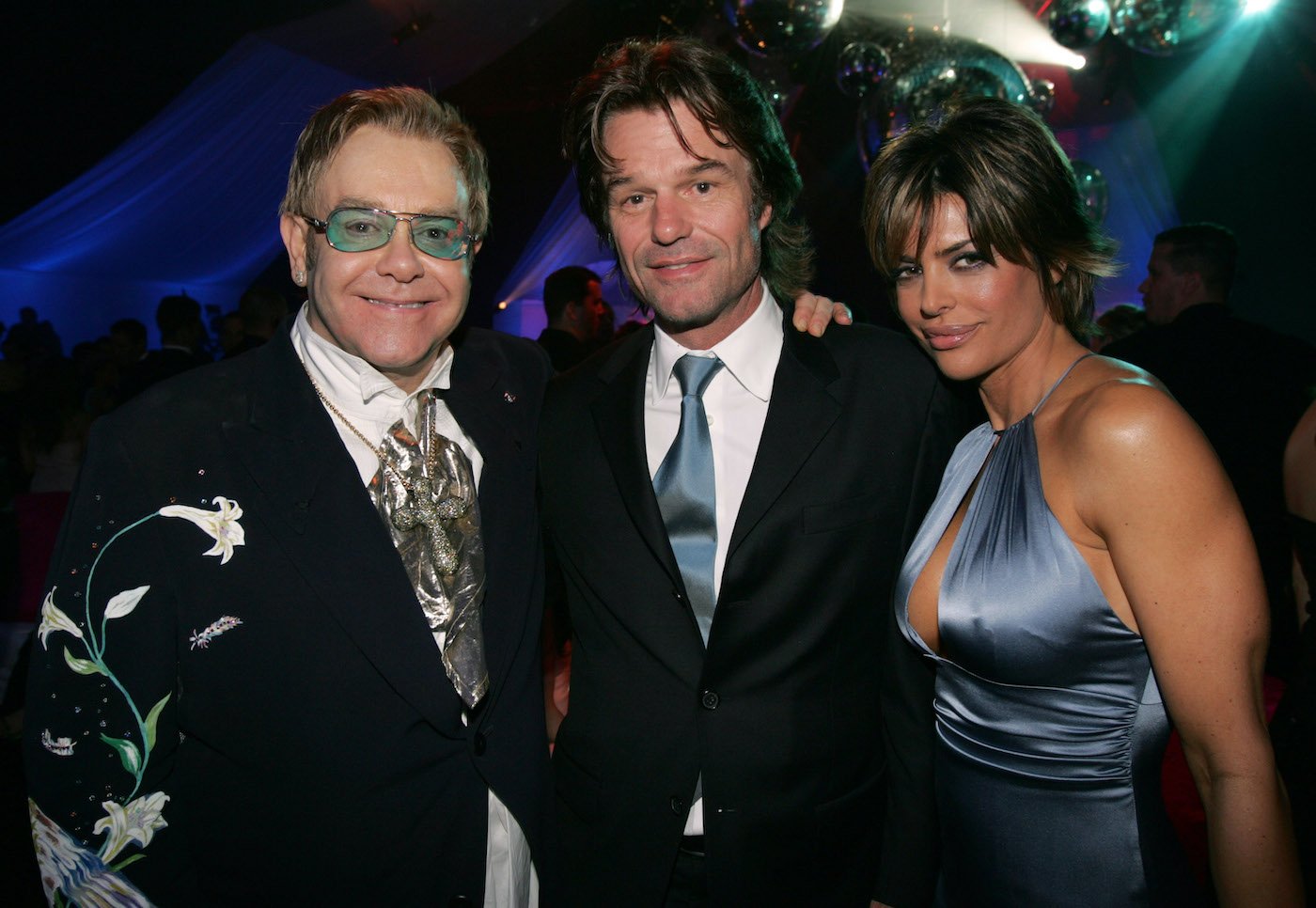 "You purchased three $10,000 tickets?" Cohen asked.
"Well, yes," Stracke replied. "And I had other people with me as well." Cohen then confirmed that Stracke purchased a table at the event.
"Perhaps they did not know that I actually bought those tickets for them," Stracke said playing devil's advocate. "So maybe that's a miscommunication."
Lisa Rinna doubled down on her relationship with Elton John
Rinna went further after the exchange aired on WWHL. She shared a screenshot of the event and an explanation. explaining that she has a longstanding relationship with John and the event. "We've gone to the fabulous Elton John Oscar party for years," she wrote. "I remember going in 2006 while I was doing Dancing with the Stars and dancing the night away."
"We love Elton John and David Furnish," she continued. "It's truly incredible all the money they have raised for the Elton John AIDS Foundation."
Source: Read Full Article