Harrison Ford and Oscar Isaac have made a hilarious connection through the Star Wars universe. While both are natural fits as brash space pilots, their behind-the-scenes exchanges showcase two Hollywood A-listers who know how to have fun while filming the iconic movie series.
At one point, Ford was so captivated by Isaac's hair on set that the Star Wars legend insisted it had to be a wig. Read on for more about Isaac's transformation into Poe Dameron and Ford's hilarious off-camera comments about the film franchise.
Oscar Isaac took his career to the next level with Star Wars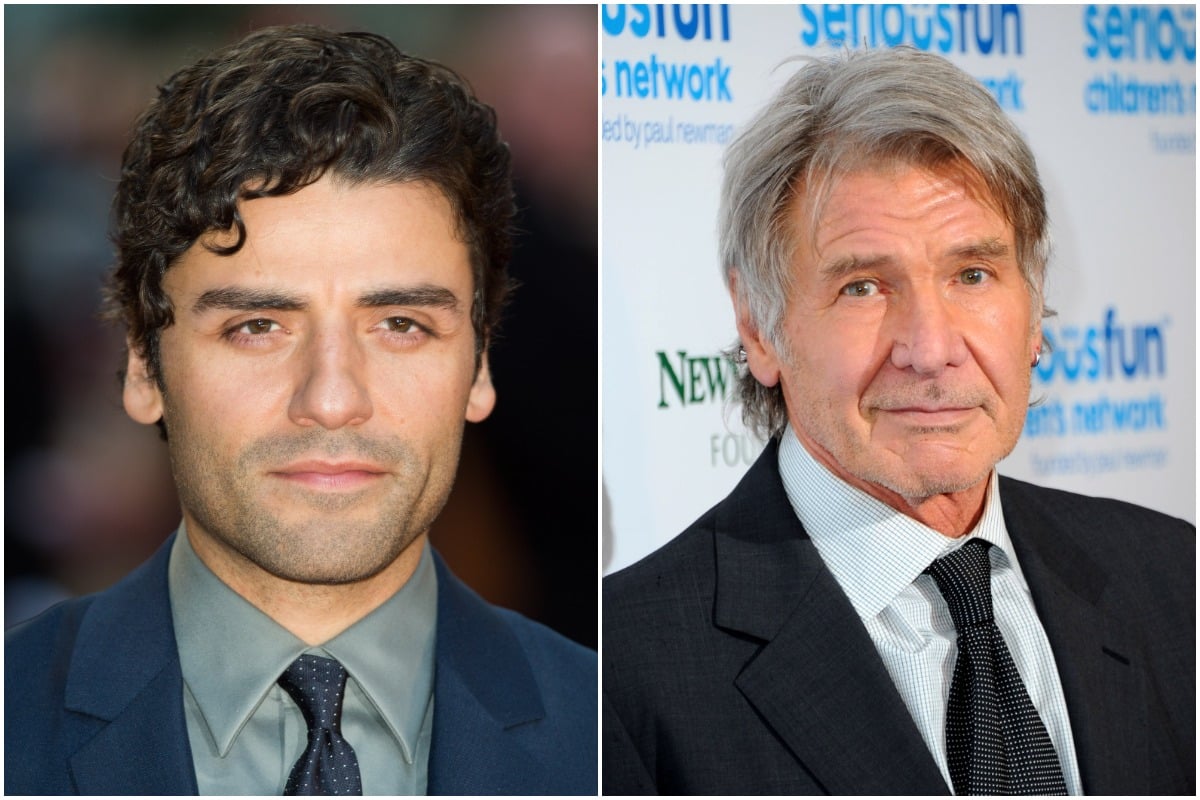 Showcasing that charisma, Oscar Isaac brought some big laughs in an interview with Conan O'Brien. The actor recalled the time when he turned to find Harrison Ford standing next to him and looking closely at his hairline.
"You're wearing a wig," Isaac recalled Ford saying bluntly. When Isaac insisted it was really his own hair, Ford made a memorable face that was somewhere "between disdain and also impressed."
That wasn't the only funny exchange between the two on set. When Isaac asked Ford — a real-life pilot — if he had any tips for filming flying scenes, Ford was hilariously short and succinct.
"It's fake, and it's in space," the Han Solo actor said in a piece of advice Isaac recited multiple times while promoting Star Wars.
The comment fits a string of others from Ford, who has made it abundantly clear he's not interested in digging into the mythology behind Star Wars.
Asked by USA Today about returning to the series as a Force ghost, Ford again showcased his candid nature.
"A Force ghost?" the actor asked before dropping to a whisper. "I have no f***ing idea what a Force ghost is. And I don't care."
'Moon Knight' is another hit for Isaac and Disney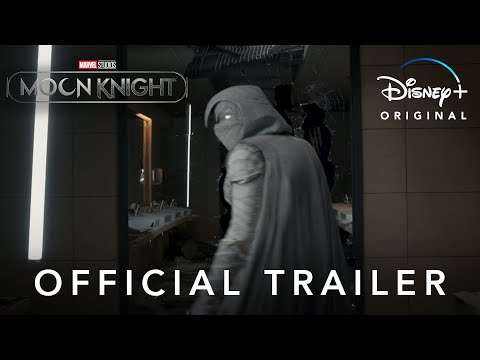 After proving an excellent fit for Star Wars, Oscar Isaac teamed up again with Disney for Moon Knight, a Marvel series about a mercenary involved in a mystery dating back to the ancient Egyptians. Although not quite as popular as other Disney+ shows like The Mandalorian and Loki, Moon Knight has reached far more households than other recent Marvel/Disney collaborations such as Hawkeye, Deadline reports.
But whether Moon Knight Season 2 will materialize remains unknown. Though director Mohamed Diab told SFX Magazine he thinks Isaac can fit into the Marvel Cinematic Universe for the next 10 years, there have been no official announcements on when we could see Moon Knight again. Diab, who directed four of the six episodes in the series, added that everything behind the scenes in the MCU is very secretive, and he has no clue where the character will go from here. But Diab also expressed confidence we will see Isaac's character again at some point, whether in a standalone movie or a crossover with another strand of the MCU.
While Isaac could very well return as Marc Spector/Moon Knight, the actor's days of fighting with the Resistance could be finished. When he spoke with Collider to promote Rise of the Skywalker, he was pretty clear he had no intention of returning as Poe.
"Nope!" he said when asked about reprising the role in a Disney+ series. "[I'm] cashing in my chips."
Source: Read Full Article