Christina Hendricks shared her "heartbreak" over Good Girls being canceled. The series ran on NBC and focused on three suburban moms who, after landing in financial trouble, turn to crime in hopes of bettering their situations. It starred Hendricks, Mae Whitman, Retta, and Manny Montana.
NBC decided not to renew the show in 2021 amid dwindling ratings, devastating fans and stars alike. Hendricks opened up in an interview about the situation and the "heartbreak" she personally felt following the cancelation of Good Girls.
Christina Hendricks opened up about the 'Good Girls' cancelation
Hendricks, who played Beth Boland, told People she thought NBC "failed massively" in "representing the kind of show that [Good Girls] was."
"It was quirky and weird and smart and they kind of made it just look like a sitcom," she said.  
Hendricks also hinted that she felt blindsided by the cancelation, as NBC "told us we were going to get picked up and then two weeks later yanked it out from underneath us and took it away from us." 
"So, we were kind of all like, 'Whoa, whoa, whoa,'" she continued. "Because we loved it. We loved doing it, and Retta and Mae Whitman were like two… they still are two of my best friends and we love working together. So, every other day we send each other texts being like, 'I miss you, I miss you, I miss you.' But it was a little bit of a heartbreak, because we like doing it." 
The reported reason that 'Good Girls' Season 5 fell through
An alleged NBC source previously said the network had initially planned on bringing the show back for one more season. "But unfortunately we were unable to make the financials work," they told TVLine.
The source claimed that negotiations with Montana, specifically, "hit a wall" over his salary and schedule. Representatives for Montana did not respond to previous requests seeking comment. But the TVLine source said he might not have been willing to budge on his demands in part because of his alleged "strained working relationship" with Hendricks.
While neither of them has ever admitted to a feud, TVLine dredged up some of the comments they'd made about each other over the years, which were not always happy.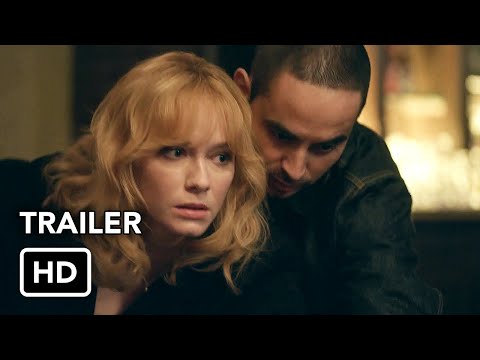 Nonetheless, Christina Hendricks is 'so proud' of the show
Hendricks told People she would have liked "one last season to tie it up," but she also thinks it was "time" for the show to end.
"What I wanted was for us to have one last season to tie it up," she said. "But I think that they exhausted their storylines. I think they started repeating themselves a little bit. And so I think it was time. Like Mad Men … We ended on a high note. I want to leave proud of it. I never want to have regrets and I feel so proud of Good Girls. I think it was stellar from start to finish. It was done. It was good. Perfect." 
Good Girls is streaming now on Netflix.
Source: Read Full Article