The second season premiere of Euphoria is quickly approaching, and fans are eager to see where their favorite characters are now. It has been two years since the first season of the hit show debuted on HBO and while much might have changed in the real world, it seems as though Euphoria will still be full of the same drama and intrigue that viewers know and love.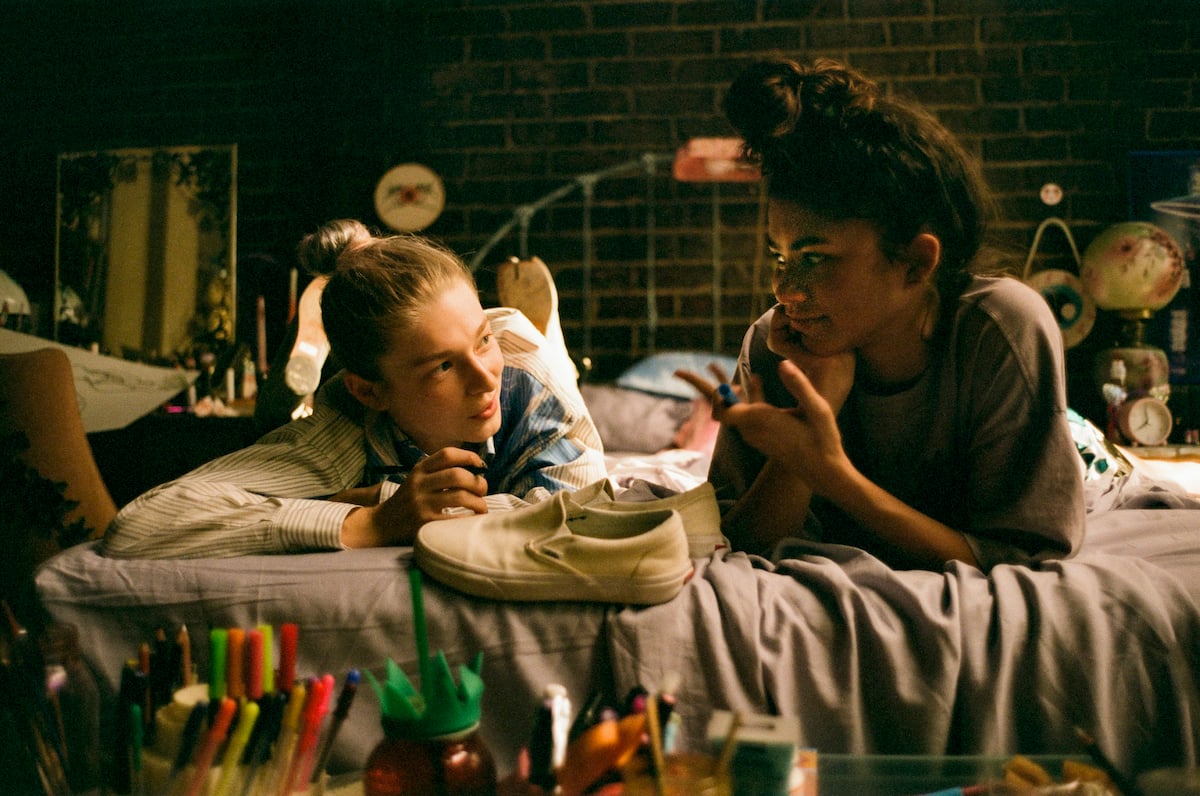 With the premiere on January 9, many fans are doing a deep dive to learn what they can about the upcoming season – including how many episodes they can expect. 
How many episodes will there be in the second season of 'Euphoria'?
The first season of Euphoria hit HBO Max in June 2019, to immediate critical acclaim. The series details the lives of a group of teenagers who struggle with sexuality, drug addiction, violence, and friendship. Fans loved the first season, and it was quickly renewed for a second.
However, the coronavirus (COVID-19) pandemic delayed the arrival of the second season by nearly a full year, and it wasn't until late 2021 that fans started getting sneak peeks of the upcoming season.
Now, with the second season set to debut on HBO Max on January 9, 2022, some details are more clear. As reported by Distractify, the second season of Euphoria will consist of eight episodes, just like the first season.
A new episode will release to HBO Max every Sunday, so, unfortunately, fans won't be able to binge the second season in its entirety just yet.
Zendaya will be reprising her role as Rue in 'Euphoria'
Zendaya made a splash in the first season of Euphoria as a young girl named Rue, a teenage drug addict who is struggling to not only recover but to find her place in the world at large. In 2020, Zendaya became the youngest person to win the Primetime Emmy for Outstanding Lead Actress in a Drama Series for her role as Rue in Euphoria.
Zendaya will reprise her role as Rue in the second season and is set to be joined by other returning cast members such as Barbie Ferreira as Kat Hernandez, Jacob Elordi as Nate Jacobs, Alexa Demie as Maddy Perez, and Maude Apatow as Lexi Howard.
Fans can expect to see some new faces as well, including Minka Kelly and Dominic Fike as two new characters who have not yet been revealed to viewers. Distractify notes that fan-favorite singer and artist Lil Nas X was actually offered a role in the second season of Euphoria as well, but that he had to turn down the opportunity due to his musical obligations. 
What else do fans know about the second season of 'Euphoria'?
Most of Euphoria's plot details have been kept closely under wraps – however, one showrunner has offered tantalizing clues about what the second season could entail. Sam Levinson, who created the show, has admitted that Rue's journey, in particular, will spark fan conversation.
As reported by Marie Claire, Levinson said,
"I think Rue has a big journey ahead of her, and a tough one. It's not something I want to cut short because of who Rue means to me as someone who has battled with addiction and come out the other side, and because I think that there's a lot more to delve into and unpack in terms of the effects of addiction on Rue and on her family and those around her. The possibilities are endless in many ways."
Fans won't have to wait much longer to see how Rue and her friends have evolved. The second season of Euphoria will debut on HBO Max on January 9, with a brand-new episode dropping every Sunday on the streaming platform.
Source: Read Full Article