Darcey & Stacey Season 2 has seen a lot of focus on the relationship between Darcey and Georgi, especially as Darcey Silva digs into his past to try and find answers to her questions about Georgi Rusev's intentions. A recent episode saw Darcey Silva making her needs known and telling Georgi to hit the road until he's able to pony up. What's more, she learned that allegedly called her and her friends "American trash." Now, Georgi Rusev is claiming that's not the case at all. 
Darcey Silva's friends drop a shocking bomb after Darcey walks
A recent episode of Darcey & Stacey saw Darcey Silva explaining to Georgi Rusev that she simply needs more from him emotionally. She told him that until he can get his act together and reciprocate what she gives to him, he should leave.
"I'm not chasing a man. I want my fiancé to come to me. I want to feel love, I want to feel embraced. I want to feel all the feelings that you get to feel from me," Darcey explained while crying.
Georgi Rusev went in for a hug, but also told Darcey Silva that he thinks a lot of what she's feeling is coming from her own trust issues and her snooping into his past.
"The fact that he blames me makes me feel like it's always my fault. I don't wanna feel like that. I just keep giving so much and it's like, why should I have to feel that way," Darcey told producers.
"I love you. I really feel that I love you, okay? But I feel like I need to honor who I am as a woman, and I don't feel like at times I'm feeling your commitment — openly, honestly, and emotionally. And until I feel those things from you, I don't want you to come back to Connecticut," she told Georgi.
Later, her friends Reina and Debbie told her that Georgi Rusev had said some shocking things about Darcey and her friends. Debbie claimed that Georgi called her "American trash." She went on to add that he allegedly said, "when the money runs out, I'm done."
Georgi Rusev claims he didn't call her 'American trash'
When Darcey Silva found out what Georgi Rusev allegedly said, she was very upset. Her frustrations were caught on camera during Darcey & Stacey.
"How dare he f—— say that. Because I work hard for my money. Disgusting! How dare he! How is he even here in America? He's a liar! He doesn't love me. Liar!" shouted Darcey Silva.
Entertainment Tonight shared a preview that featured Darcey Silva asking Georgi Rusev to head to dinner with her sister and friends in order to squash their beef. Unfortunately for Darcey, Georgi is not convinced it is necessary.
"There's nothing to hash out. I don't call nobody no American trash," he told Darcey Silva. "Why you need to worry about this? You need to worry about the more serious stuff — going to Turkey, your recovery."
'Darcey & Stacey': Are Darcey and Georgi still together?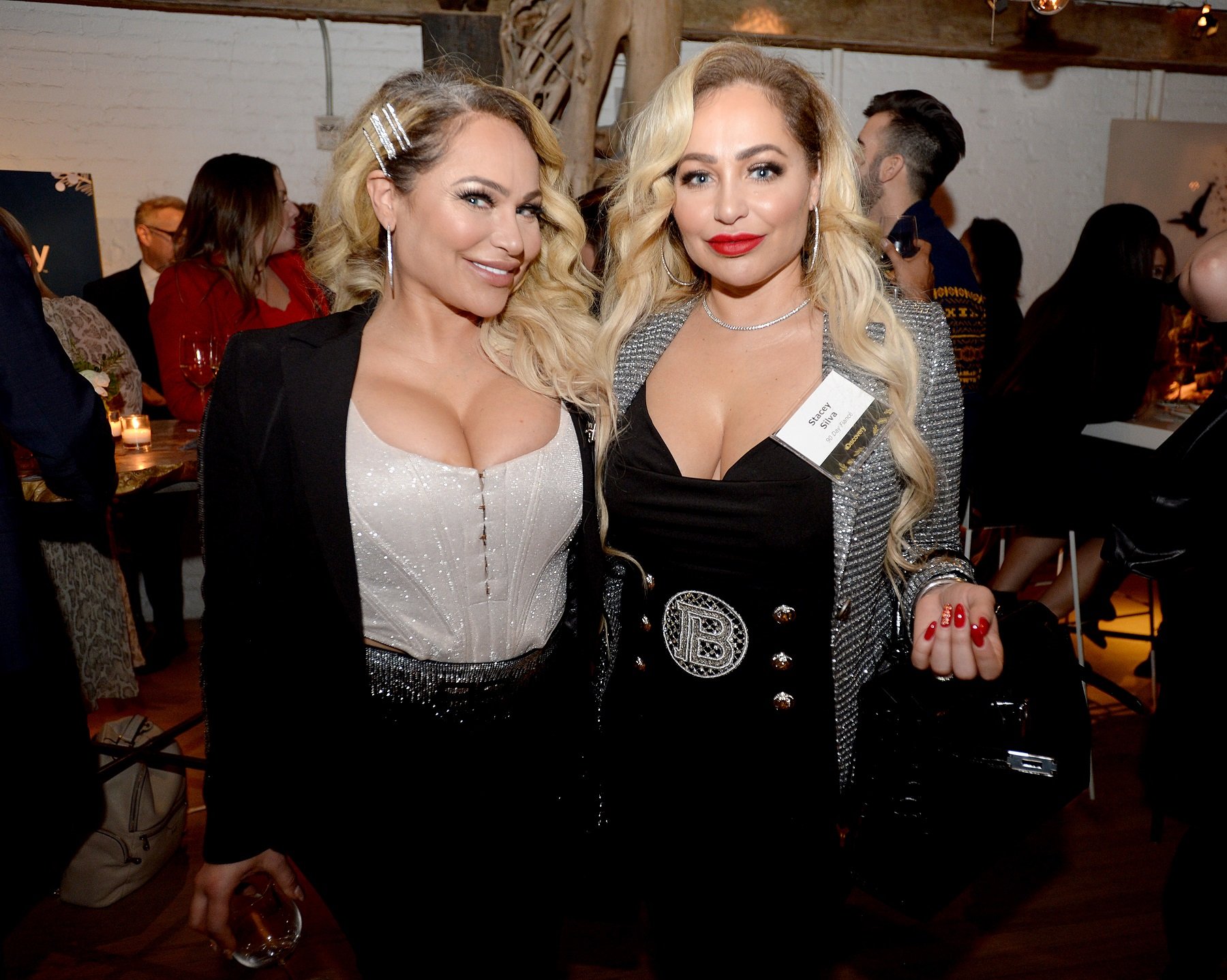 It's interesting that Darcey Silva is trying to hash things out between Georgi Rusev, her sister, and her friends after giving him an ultimatum during the last episode of Darcey & Stacey. Some fans think this hints that the couple will essentially stay together.
A recent Facebook post from Georgi Rusev has some fans doubling down on that suspicion. The photo shows Georgi smiling next to Darcey.
"The power of love is stronger than everything else," Georgi captioned the photo.
Source: Read Full Article