When it comes to Counting On fans' least favorite cast members, Derick Dillard is pretty high up there. He's married to Jill Duggar, and the two wed back in 2014. Duggar was the first of the daughters to marry, and since then, people have questioned why she chose someone like Dillard. Now, fans think that Dillard has a problem far more serious than we'd like to believe.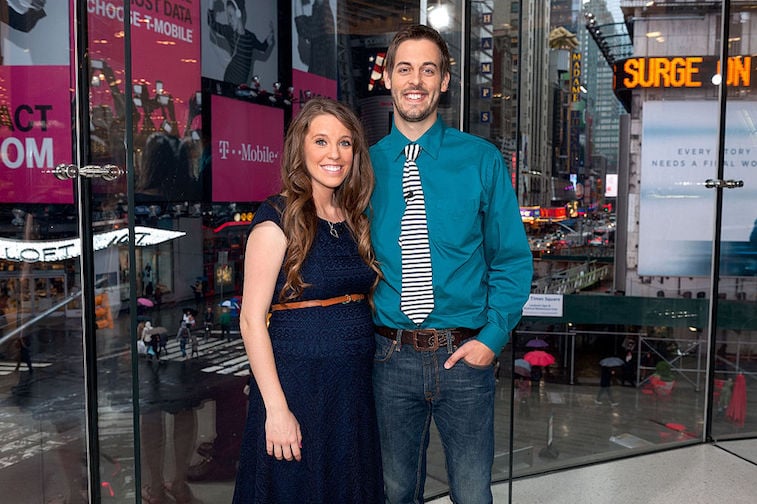 Dillard got his family fired from 'Counting On'
Things heated up quickly for Dillard after he made derogatory comments toward other TLC stars. Dillard criticized Jazz Jennings of I Am Jazz, plus Nate Berkus and Jeremiah Brent from Nate and Jeremiah By Design for their ways of life. Jennings is transgender, and Berkus and Brent are gay. TLC fans didn't take well to Dillard's criticism and asked the network to fire him from the show. Despite rumors that TLC cut ties with him, Dillard said that he decided to remove his family from the show on his own terms. Either way, the Dillards have not appeared on Counting On since.  
Some think Duggar regrets marrying her husband
Duggar and Dillard met through Duggar's father, Jim Bob Duggar. The two instantly hit it off, but they courted for nearly a year before getting married. However, some think that Duggar had an ulterior motive when she agreed to marry Dillard. Her sister, Jessa Duggar, was courting Ben Seewald at the time, and fans suspect Duggar wanted to beat her younger sister down the aisle. As a result, she settled on Dillard when she wasn't crazy about him. The couple just celebrated their five-year anniversary, and they looked more in love than ever — possibly too in love.
https://www.instagram.com/p/BzWVHptprzA/
Some 'Counting On' fans suggest Dillard might have a drug problem
We've seen a lot of changes in Dillard's behavior since Counting On premiered. When he and Duggar first began courting, he appeared to be a clean-shaven, intellectual young man. However, over the years, his appearance has gone hay wire (though it's gotten better recently), and his behavior has become somewhat erratic. Reddit users often post about what they think is happening in the Duggar's lives behind closed doors, and several believe Dillard might have a drug problem. "I stand firm on my opinion he is on drugs. Pills," one user wrote. "He did have that jaw surgery. It's possible he's addicted to opioids," another user said. One user wrote that Dillard reminded him of his own relative who was on drugs.
Dillard is currently in law school, and no drug rumors have been confirmed
It's important to note that Dillard's drug addiction is speculative,and nobody in his family has ever confirmed anything. However, his brother didspeak at an opioid conference in 2019, and though his brother never spoke of anaddiction, his mother wrote in her book that hisbrother had a dark past. It's possible his brother was addicted to opioidsand is now working to prevent others from going down the same road. Dillard's behaviorand appearance have both been questionable in the past, so fans might be ontosomething in their assumptions.
Source: Read Full Article