Lacey Chabert's newest movie for Hallmark Channel will likely inspire more than a few trips to the Emerald Isle. In Christmas at Castle Hart, Chabert plays an American woman named Brooke visiting the country with her sister at Christmastime. After someone mistakes her for an elite party planner, she lands a job planning a lavish holiday party at a gorgeous castle. In the process, she falls for the castle's owner, the Earl of Glaslough (Stuart Townsend). 
Parts of the Christmas-themed rom-com were filmed at Dromoland Castle, a real 19th-century castle in County Clare, Ireland. And if you fell in love with the gorgeous setting while watching the movie, you're in luck. The castle is also a hotel, though staying there isn't cheap. 
Filming for 'Christmas at Castle Hart' happened at a real castle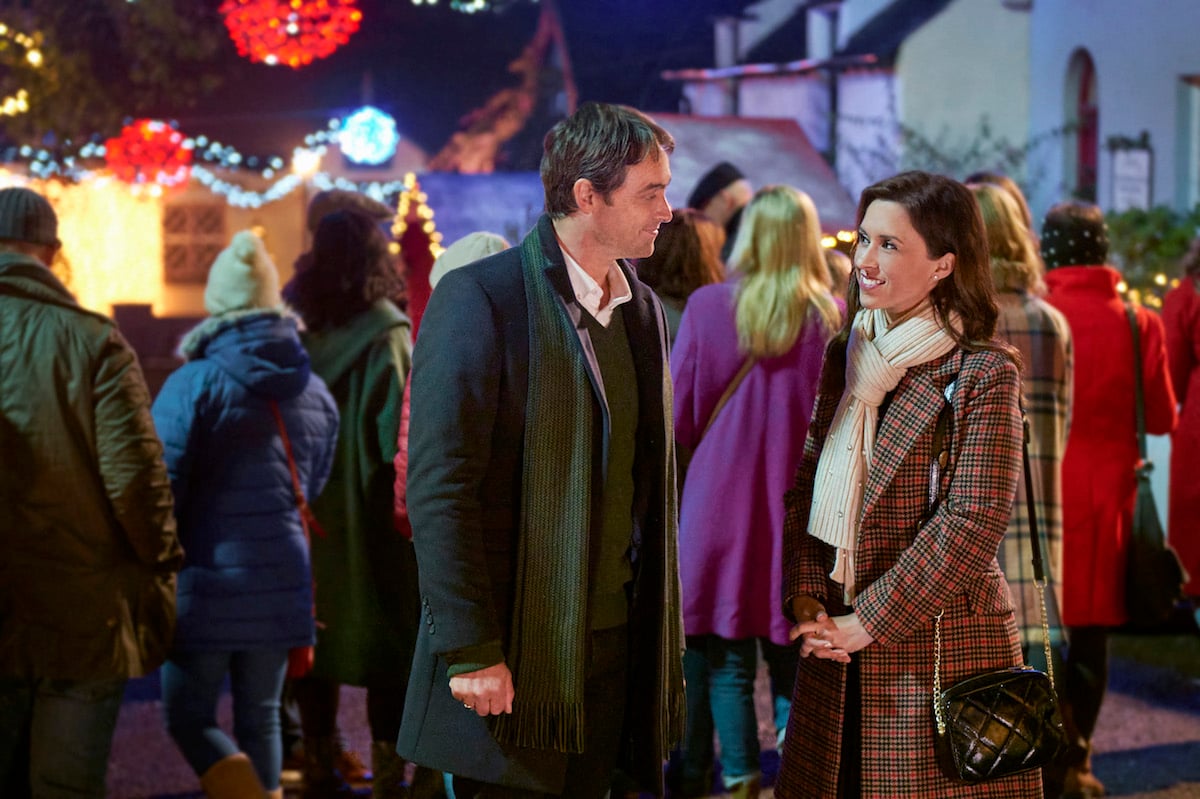 Filming for Christmas at Castle Hart actually took place at three separate castles, according to Southern Living. One of them was Dromoland Castle, which also provided a home-away-from-home for a few days for the movie's cast. 
"We got to film in the castle and stay at Dromoland Castle," the Mean Girls star said during a Nov. 22 Facebook Live with her co-star Townsend. "It was dreamy … I felt like I was actually living a Hallmark movie with that experience."
In a behind-the-scenes video for Hallmark Channel (via YouTube), Chabert said staying at the cast made her feel like royalty. "I get to be a princess, in this castle. I get to wake up here, walk down the stairs, go to work," she said, calling the experience "an absolute dream come true."  
For Townsend, who is from Ireland, staying at Dromoland Castle was the experience of a lifetime.
​​"That castle is something people spend their whole lives saving up to go to," he said. "So for me, I just felt really blessed that we got to stay there."
Dromoland Castle is a five-star hotel 
Conde Nast Traveler readers named Dromoland Castle one of the best hotels in the world. Guests enjoy elegant rooms, fine dining, golf, and an on-site spa. Visitors can also take advantage of unique activities, such as a genealogy package that allows you to explore your Irish roots with the hotel's resident genealogist, full afternoon tea, falconry and archery, and a walking history tour.
Dromoland Castle has nearly 100 guestrooms. For a stay in mid-January 2022, rates begin at just under $400 per night. A stay in the luxurious one-bedroom Brian Boru Suite is just over $1,500 per night.
Lacey Chabert says Ireland is a character in 'Christmas at Castle Hart' 
Chabert was able to visit Ireland for the first time while making the movie, fulfilling a long-held dream. She told Hallmark that the Irish setting was an integral part of the Christmas at Castle Hart story. 
"Ireland in and of itself is basically a character in the movie," she said. "We're trying to show as much of its beauty as possible.
Townsend agreed, with the Queen of the Damned star saying in his Facebook chat with his co-star that the movie "showcases the beauty of Ireland and magical nature of Ireland." 
Check out Showbiz Cheat Sheet on Facebook!
Source: Read Full Article