NBC's Chicago Fire Season 10 Episode 19 missed Matt Casey's girlfriend, Sylvie Brett. Brett temporarily left the firehouse to visit Casey, and it's unclear when she'll return. Now, we have a Chicago Fire Season 10 prediction — and it's that we won't see her again until the finale.
Did Sylvie Brett leave 'Chicago Fire' Season 10? When will she return?
Fans grow concerned that Sylvie Brett is leaving Chicago Fire Season 10. She left during season 10 to visit Matt Casey, her boyfriend who left his job at the firehouse to care for the late Andy Darden's children, who reside in Oregon. So far, Brett and Casey are working on making their long-distance relationship work — but this meant Brett had to temporarily leave her duties as a paramedic.
The good news is she'll return. "It would have felt like cheating after having them building that relationship over so many seasons, and then just throwing it away because of production demand," showrunner Derek Haas told Variety about Casey and Brett. "So, we thought it was realistic, especially in this day and age, that people can keep a relationship going. It's been fun for us because we love Casey so much as writers that we want him to keep his presence."
So, when will fans see Brett again? CinemaBlend notes the other cast members in episodes 18 and 19 said Brett would return after a month, so it's unclear exactly what this means in terms of episodes.
Matt Casey is rumored to return during the finale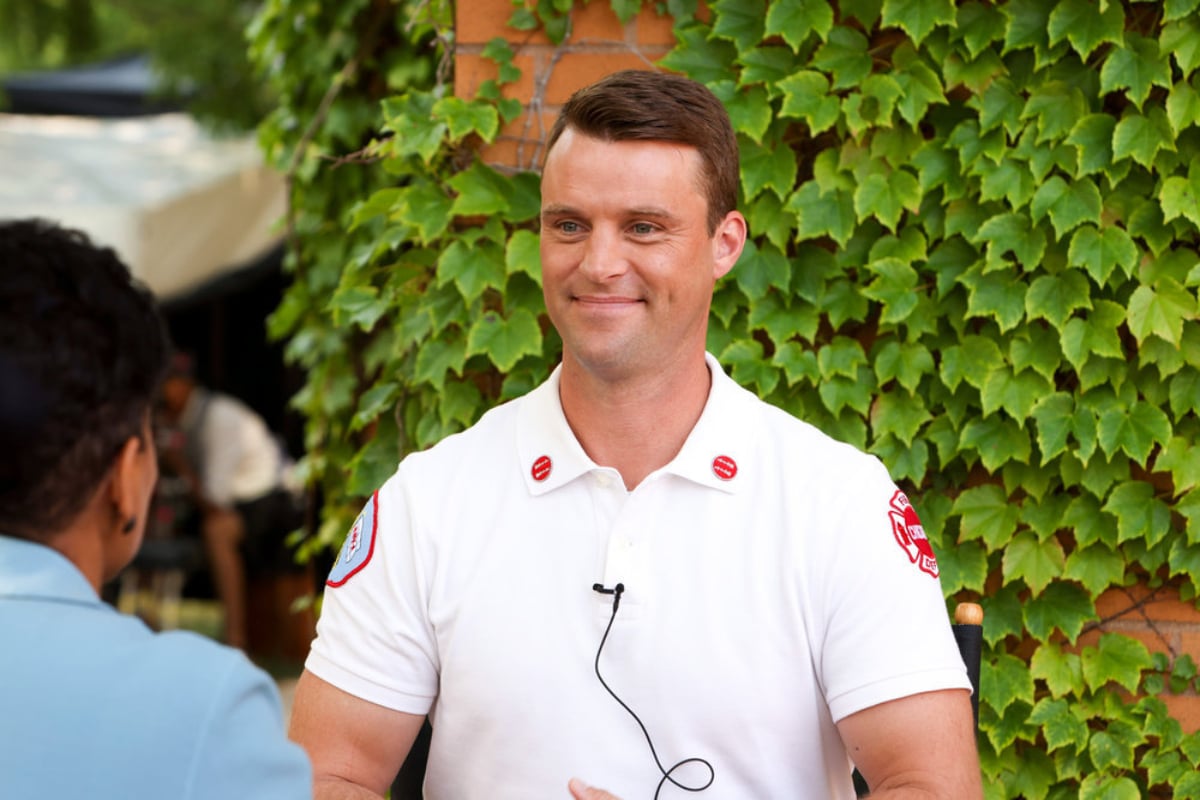 Jesse Spencer, the actor who plays Matt Casey, wanted a change of pace in his life and career. Thus, he decided to leave Chicago Fire Season 10. But Derek Haas made it known that Casey can come back whenever he wants. Now, rumors suggest fans will see Casey during the finale.
"That would be a coup for our show if we could talk Jesse into coming back," Haas told TVLine. "So, status on that is all systems looking good. And yes, I talked to him last week so I'm very hopeful that that's going happen."
Haas then noted he didn't want to overpromise anything to fans. But it seems he's hopeful that a Casey will return will work out and make the huge finale even bigger. " … [B]ut it is our great expectation that we will see both Casey and [his girlfriend] Brett in the [season] finale, because giant, big exciting things are going to be happening," he added. "This will be the best finale ever, I'll go ahead and say it."
'Chicago Fire' prediction: Sylvie Brett and Matt Casey will return for Kelly Severide and Stella Kidd's wedding
With Sylvie Brett and Matt Casey currently missing from the Chicago Fire Season 10 cast, we bet they'll return together for the season finale. The timeline for Brett's return has been quite vague, and we believe that's purposely done by production to keep fans guessing. Additional rumors suggest that Kelly Severide and Stella Kidd will have their wedding during the season finale. This makes the perfect moment for Brett and Casey to return together and for Casey to enter as Severide's best man.
During an interview with Nekia Nichelle, Haas talked about the Stellaride wedding and the finale. "It has been a five-year journey, six-year journey, that we've gotten the chart and map, and it's going to come to a head in the finale," Haas noted of Severide and Kidd's engagement. "And of course, there are bumps along the way because we're Chicago Fire. We never give you exactly what you want."
Chicago Fire Season 10 airs Wednesdays at 9 p.m. EST on NBC.
Check out Showbiz Cheat Sheet on Facebook!
Source: Read Full Article