Blue Bloods episodes typically have a formula, but it has been straying away from that lately. Fans notice someone is missing from Danny Reagan's (Donnie Wahlberg) stories in recent episodes and are sad about it.
Jamie guarded Danny on 'Blue Bloods'
Every episode of Blue Bloods shows Danny Reagan and Maria Beaz (Marisa Ramirez) solving a case. But "Be Smart or Be Dead" was unique.
The episode started with a woman trying to kill Danny. Jamie (Will Estes) was in charge of guarding Danny and keeping him safe after that. Of course, older brother Danny wasn't happy about this. He hated having Jamie spend the night. He took over his home by covering his windows and having cars surround his place. But Jamie wasn't going anywhere.
Baez wasn't in the episode, but she did return for the next one, "USA Today." The partners tried to find someone who assaulted a shop owner. But the following episode, "Reality Check," showed Danny working with Anthony Abetemmarco (Steve Schirripa) to solve a double homicide. Baez wasn't in the episode.
Fans are sad this character is left out of season 12 episodes
Blue Bloods posted a picture of Garrett Moore (Gregory Jbara) talking to Frank (Tom Selleck) on Instagram. Fans wrote in the comments that they weren't happy Baez was left out of several episodes.
"Why wasn't Det. Baez in this episode? I miss her when she's not in it!" one fan questioned.
"It's honestly hard to watch when I don't see Baez in an episode," another fan wrote.
"Missed Detective Baez! Please, stop leaving her out of the episodes! Some [sic] us watch to enjoy our favorite actors/actresses. This episode fell flat for me without her," a third fan commented.
"I would have enjoyed this episode a lot more if Baez had been it. Seems like if Danny works with someone else you guys drop her from the episode. That's just sad!" a fourth person wrote.
It looks like fans aren't happy about this recent trend. But will the trend turn into something bigger?
Is Maria Baez leaving 'Blue Bloods'?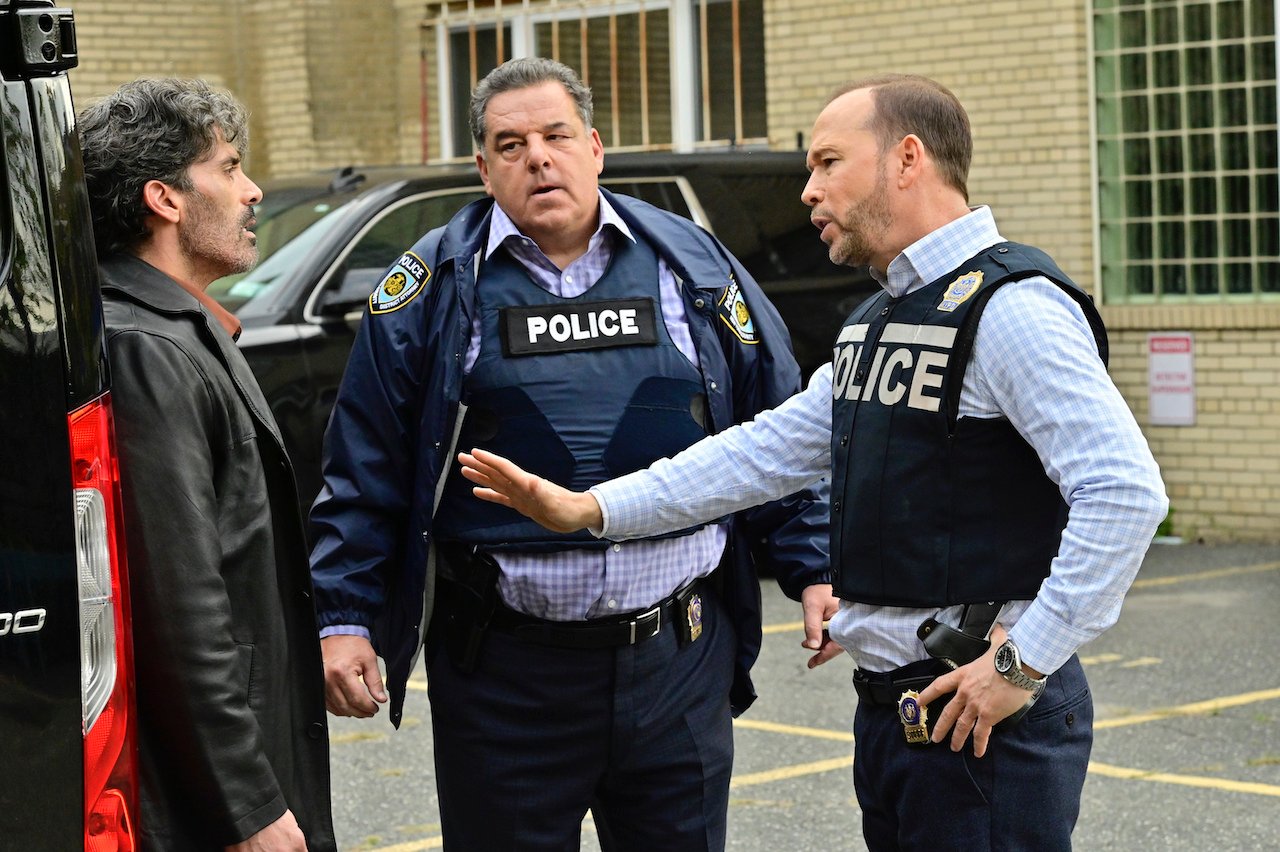 The next episode is "Firewall," and the IMDb description reads, "A cyber-attack on the NYPD forces Danny and Baez to release an evasive suspect; Baez questions her place with the NYPD; Eddie is torn over a workplace dilemma; Jamie wrestles with a family secret."
It looks like Baez will consider walking away from the job. Ramirez has been steadily working on Blue Bloods since 2013. She has only appeared in The Extendables since then. There hasn't been an announcement that Ramirez is leaving the show, so for now, it looks like this might just be a break for the actor.
Source: Read Full Article