Roy Orbison Jr. shared that his Below Deck Mediterranean charter was almost cut short when he thought someone stole his special necklace that Elvis Presley once owned. Orbison said the necklace suddenly went missing during his charter, which kicked off a frantic search for the piece. He was so upset, he almost stopped filming and Courtney Veale, who had recently cleaned his room was close to tears.
Roy Orbison Jr. brought his prized Elvis necklace on 'Below Deck Mediterranean'
"I have this Elvis necklace that I wear and it's actually Elvis Presley's TCB necklace," Orbison dished on the Gangplank Report podcast. "You know, it's this thing that you see people get tattoos, TCB, all this stuff. So I've got to and I set it on. I took it off because we go in the water a lot. I didn't want to lose it.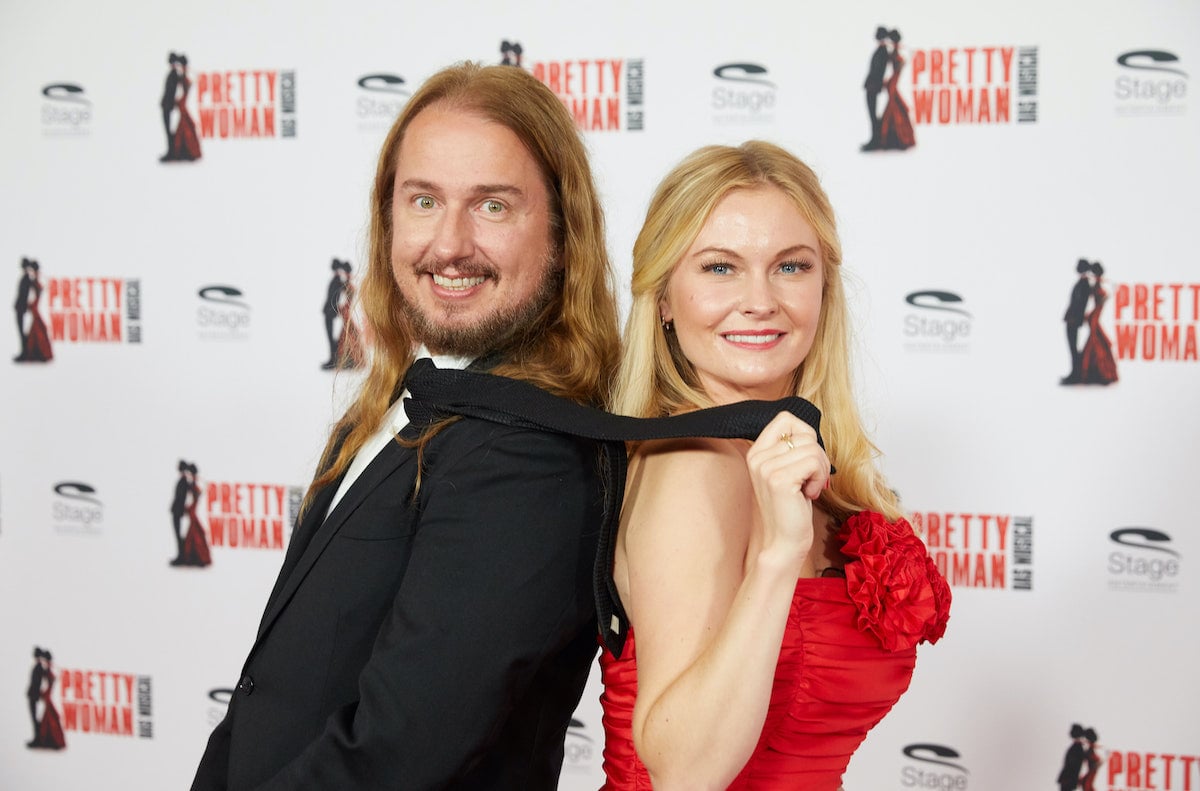 "And I took it on the show because it's one of my prized possessions, you know, it's the one that Elvis Presley and it's too much for most people even get. I don't know. This is Elvis's. This is the one."
Roy Orbison Jr. was ready to shut down 'Below Deck Mediterranean' production
"And so I put it down by the bed in the room and we come back in after the first day," he continued. "And the thing is missing. It's not in the little thing. It's right there. And I'm like, oh, it doesn't take 10 seconds to look around and realize nobody should be in our room in the main quarters. And it's in this little jewelry dish beside the bed. So I called in Courtney. I looked down. Courtney is the one that was clean our room. I said, Courtney, come here. I mean, what happened here? And she didn't know about it."
"And so I was ready to call off the whole show," he said. "This is probably why they didn't use it. I broke down. Everyone's running and the producers are behind me. They're still trying to make a show. They're going to like, 'Can you phrase this in a way like explain to us what happened?' I said this is no joke. This is not the show. Show is over. The show is over. Because there's so many people on the boat. I just thought, oh my God. I mean there's like 30 people. There's so much crew more than you see they're everywhere."
Where was Elvis Presley's necklace on the 'Below Deck Mediterranean' boat?
"And I just thought, who is dumb enough to swipe my little thing?" he wondered. "You know, someone working here for the day. This is the stupidest place to try to rob anyone ever. And Courtney was nearly crying. And I'm looking around and then we look over and it's on this little nightstand. It's on the little handle for like one of the drawers on the boat. It's hanging there."
"And we realize the level it's so low that it was my three-year-old [son] Bo," he said. "And this makes such good TV. Even me telling you, I'm like, this is the kind of stuff that normal TV show producers love."
Source: Read Full Article