Kate Chastain hilariously described the meeting between her two close friends and fierce competitors, chef Ben Robinson and chef Rachel Hargrove from Below Deck.
She recently told Showbiz Cheat Sheet the two chefs were friendly but immediately dove into deep chef speak, brutally testing one another's knowledge of the culinary arts. "I introduced them after I worked with Ben on the first season [of Below Deck]!" she laughed shaking her head. She then joked about how introducing them was a "big mistake" on her part.
Kate Chastain remembers the meeting between the 'Below Deck' chefs as being very competitive
Chastain knew Hargrove before she became chief stew on Below Deck. So she has a longstanding friendship with both chefs and joked about being in the middle of the standoff.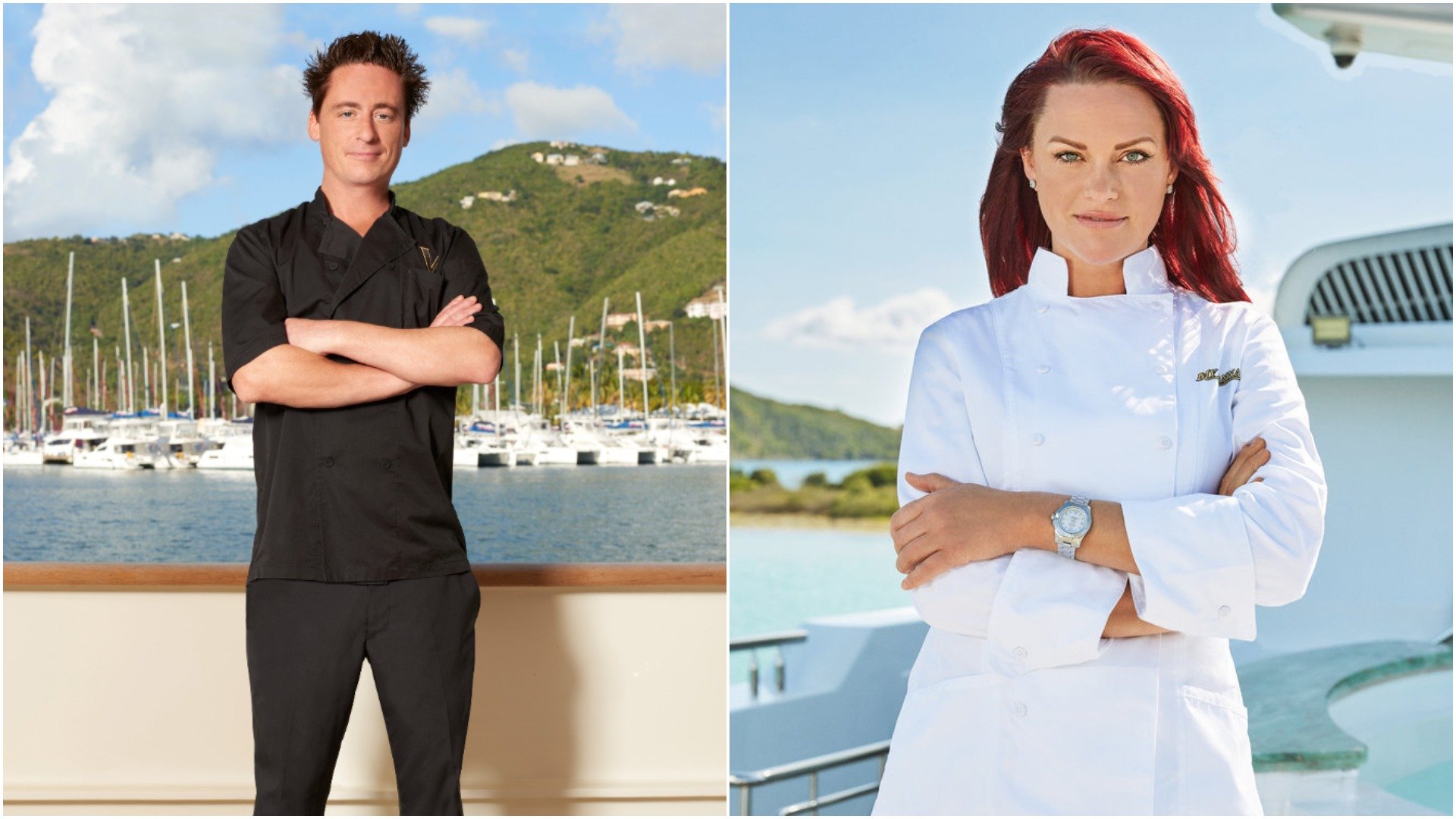 "Rachel was here, so I came to see Rachel," she recalled. "I was like let's go see my friend Ben. Big mistake on my part. It was like I evaporated. I was no longer there and it was like watching a showdown. Like, 'Oh, do you do gastric molecular or molecular gastronomy? I do that.' I'm like, 'You're both really good!' It's like musicians, you know? Like one is not necessarily better than the other. It's just different styles of music."
"Like they both play different kinds of music and are both supremely talented," she said about her two friends who definitely got very competitive when they first met.
So did they not get along? "Well, they get along but it's an intense rivalry," Chastain dished. "Like they can banter, they can laugh. And I think they enjoy the competitiveness."
How did Kate Chastain and Chef Rachel meet?
Chastain and Hargrove have a long history that actually has a lot to do with why both joined Below Deck. "Very fun fact," Chastain shared during an Instagram Live with WALT Wines in Oct. 2020. "The chef who was on board the yacht that I worked on, her name is Rachel. And she's going to be the chef on this new season of Below Deck! I'm so happy for her. She's fantastic."
"She is so intelligent," Chastain said about Hargrove. "Fun story about Rachel. She's from Tampa. And so was the season 1 chief stew. Who by the way, she'd go out with wet hair. She was not how I would do things."
"So Rachel and I were watching Below Deck Season 1 and she knew the chief stew from season 1," she added. "They did not get along. So I said, 'Rachel, I'm gonna take her job.' So basically that's the reason I ended up on Below Deck because I'm such a good friend."
Chef Rachel and Chef Ben have a zest for life in their dishes
Chastain can personally attest to the fanfare surrounding Hargrove's food too. She joked with Showbiz Cheat Sheet about how the more outlandish chefs usually create the best food. "I've said this before and I stand by it, chef's temperments and personalities are as flavored as the dishes they create," she said. "Rachel's food is amazingly intense."
Of course, Robinson is no stranger to intense food either. He told Showbiz Cheat Sheet he appreciates a dish with a kick –especially for breakfast. He makes a spicy conch salad after a night of partying. "I just really love it," he said. Adding, "I love citrus. I love spice. You know, I can eat it in the morning. In the Bahamas, I always used to get a really spicy conch salad, like ridiculously spicy in the morning, and it just would blow the hangover right out [laughs]! And it's something about these combination flavors that really just invigorate me."
Hargrove recently expressed an interest in a Below Deck/Top Chef type challenge. So … is Robinson game too?
Source: Read Full Article