Mike Johnson from The Bachelorette and Bachelor in Paradise is a true catch. He is very tall, clearly understands the importance of eyebrows, and has the most infectious smile ever. He's a genuinely nice guy with a great sense of humor and strong family values. Everyone's rooting for him to become the next Bachelor. But, like, every other seemingly perfect man…Mike has a fatal flaw. Apparently, he uses an Android phone, which everyone knows is a big ol' deal breaker.
This shocking bit of news was revealed by Mike's castmate, Dylan Barbour. Mike tweeted that he wishes he had someone to text "freaky things" to…
I want to text someone some freaky things every now and then🤷🏽‍♂️
…and Dylan responded by totally exposing him as an Android user.
Well you've got an Android so
It's no surprise that the rest of this thread is filled with reactions from fans who "knew Mike was too good to be true" and people who just generally enjoy dumping on Androids. A few of the best include:
Green texts don't get texts back
Just when I though he was perfect
Is mike still able to be the bachelor if he has an android?
To confirm that Dylan's tweet wasn't just a baseless roast, I did a little investigating. His Instagram Story is filled with Android emojis, which is the only proof I need.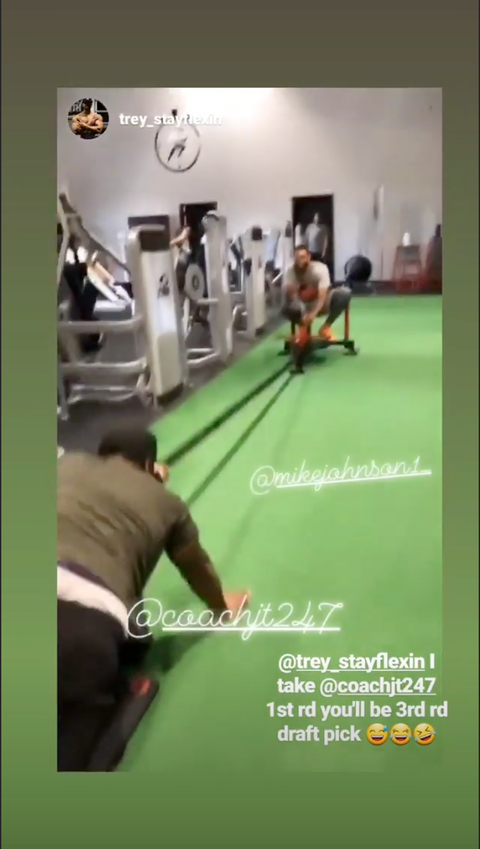 Yes, it's a little bit harsh to judge Mike on his questionable smartphone selection, but come on. Choosing to purchase an Android is such a weird flex. People will tell you they did it because it has a "really great camera" or is waterproof or something, but TBH, an Android could literally fold my laundry and I still wouldn't force my friends to look at green text bubbles. It's a very real thing, you know.
Grayson Earle, a professor at The New School, actually thinks that Apple makes the green texts ugly on purpose. He told the New York Post that they "are designed to look less appealing" and "I definitely think that it's intended to create a false in-crowd thing."
Uh, well…it's working! I wonder if this is why things never took off between Mike and Demi Lovato? LOL.
Source: Read Full Article