Amber Portwood and Andrew Glennon have a lot of drama surrounding them. Portwood was previously arrested for domestic violence, and she claimed he cheated on her.
Now Glennon has accused her of financial abuse. Find out what he had to say and more.
Amber Portwood and Andrew Glennon are reportedly fighting over money
https://www.instagram.com/p/By3nwhZJft2/
Portwood and Glennon share a son named James. They are reportedly at odds because tens of thousands of dollars are missing from their joint account. Us Weekly claims an unknown source knows about the situation.
"A lot of money went missing from Amber's and Andrew's joint bank account leading up to the fight," the insider said. The source claims he spent money "on inauthentic items at an auction."
The source also claimed to know how Portwood reacted to the situation. "Amber is very trusting, so at first when she noticed there was some money gone she did not want to make an issue out of it even though she is fully supporting their family financially," said the insider.
A source close to Glennon claimed funds were reclaimed due to a lawsuit after he brought items from a fraudulent auction. After they noticed changes in the account they "agreed the best thing to do was to suspend that account and transfer the funds. She insisted on removing all the money from their joint account and buying a safe."
Glennon claims she believed all the money belonged to her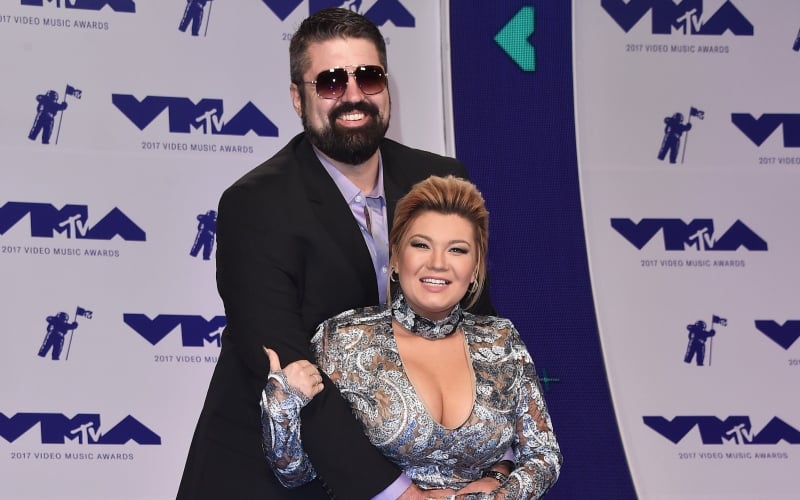 Glennon is again talking openly about their relationship. He claims there was financial abuse.
"The financial abuse and 'familial' mindset of Amber has never been more clearer [sic] than it is now," Glennon told Us Weekly. "Any and all money coming in, even in my name, 'belonged' to her and that's how she saw it. She's made that very clear and the threats were a constant part of life with her."
He went on to claim that they had different mindsets during their relationship. "I wanted a happy family, whereas she was more concerned with her own agenda and her actions have proven exactly that," Glennon said.
"I put everything into the family account because I wanted a happy and provided for family," he continued. "All profits went into the family account and spent on family travels, health expenses, Amber's jewelry & clothing, food and life."
They reportedly hope to reconcile
https://www.instagram.com/p/Bxeb4DzJ2yt/
Things might not be completely sour between the former couple. There is currently a no-contact order between them after Portwood was arrested for allegedly attacking him with a machete as he held their son. That might be why their relationship status is unclear.
"It would be inaccurate to say that Amber and Andrew have split," a source told E! News. "Because of the no-contact order, they haven't even been able to have a conversation."
The source claims that "more obstacles they're facing" grows with time. "Still, both are holding out a small bit of hope that they can reconcile and put this in the past."
A fan did previously ask Glennon if he would forgive Portwood on Instagram and he replied back "I already have." It looks like more time will be needed for the couple to figure things out.
Source: Read Full Article