Scandal stories are all the rage right now, and there's another thrilling saga headed to Netflix soon. From the minds of Big Little Lies creator David E. Kelley and House of Cards showrunner Melissa James Gibson, Anatomy of a Scandal will adapt Sarah Vaughan's political thriller novel for the small screen. Here's everything we know about Anatomy of a Scandal, including the release date, trailer, cast, and more.
What is 'Anatomy of a Scandal' about?
Set in Britain, Anatomy of a Scandal tells the story of a parliamentary minister named James Whitehouse. When James is accused of sexual assault, his wife, Sophie, must try to prove his innocence. However, as the scandal unfolds, prosecutor Kate Woodcroft will stop at nothing to prove James' guilt. As Netflix's synopsis reads, Kate's case "threatens to tear into Westminster, the Whitehouse marriage, and her own personal esteem."
"A psychological thriller and gripping courtroom drama, the series infiltrates Britain's elite through personal and political scandal, where the truth lies between justice and privilege," the synopsis adds.
'Anatomy of a Scandal' release date and trailer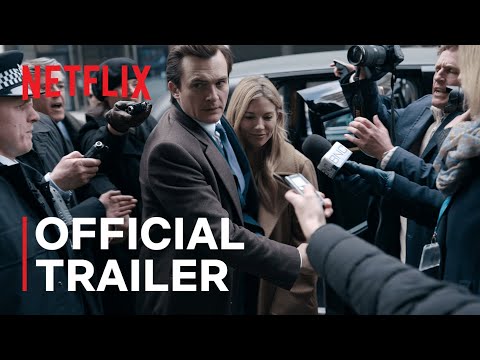 All six episodes of Anatomy of a Scandal will drop on Netflix on April 15. Fans have already caught a glimpse of the drama in the official trailer, which arrived in early March. The gripping two-minute clip features James defending his actions as Sophie attempts to understand the situation.
"I know my husband. He's a good man," she says at one point. "I feel very confused."
Elsewhere, the trailer teases an intense moment in the courtroom, where Kate says, "Privilege does not extend to rape." This causes James to burst into a rage as he shouts, "Rape and my name have nothing to do with each other."
If the trailer is any indication, Anatomy of a Scandal will provide a thrill from start to finish as the characters — and viewers — attempt to figure out if James is truly guilty. Will he and Sophie return to their seemingly perfect family life, or will James continue on in shame?
Who is in the 'Anatomy of a Scandal' cast?
A few big names fill out the cast of Anatomy of a Scandal. For starters, Homeland star Rupert Friend takes the lead as James, while American Sniper star Sienna Miller plays his wife. Fans of Downton Abbey will also likely recognize Michelle Dockery in the role of Kate.
Some other names include Aladdin's Naomi Scott as Olivia Lytton and The Witches' Josette Simon as Angela Regan. Geoffrey Streatfeild and Joshua McGuire also star.
Meanwhile, behind the camera, S.J. Clarkson will lead as director after previously working on Jessica Jones and The Defenders. Liza Chasin (Baby Driver), Bruna Papandrea (Gone Girl, Big Little Lies), Allie Goss, Sarah Vaughan, and Margaret Chernin serve as executive producers.
'Anatomy of a Scandal' release could pave the way for an anthology
James and Sophie's story will likely wrap up by the end of the first six episodes. However, Netflix may continue Anatomy of a Scandal as an anthology series. As Deadline reported, the creators have a vision to cover a different scandal in each potential season.
Stay tuned to Showbiz Cheat Sheet for more updates on Anatomy of a Scandal.
How to get help: In the U.S., call the RAINN National Sexual Assault Telephone Hotline at 1-800-656-4673 to connect with a trained staff member from a sexual assault service provider in your area.
Source: Read Full Article