People are still talking about Marvel's momentous reveal during San Diego Comic-Con, and now we are armed with the knowledge that there is a dizzying but welcome amount of newness coming out. Phases 4 and 5 of the company's projects promise to usher in television shows and movies for beloved comic book characters.
Marvel aficionados are feeling that it's about time for some of these characters to shine, and one of them is Shang-Chi. The martial arts great has been around since the 1970s, but he is getting the big screen treatment in the Marvel Cinematic Universe with Shang-Chi and the Legend of the Ten Rings. For those who are uninitiated in the world of Shang-Chi, here's a look at who he is and how his story connects with other Marvel heroes.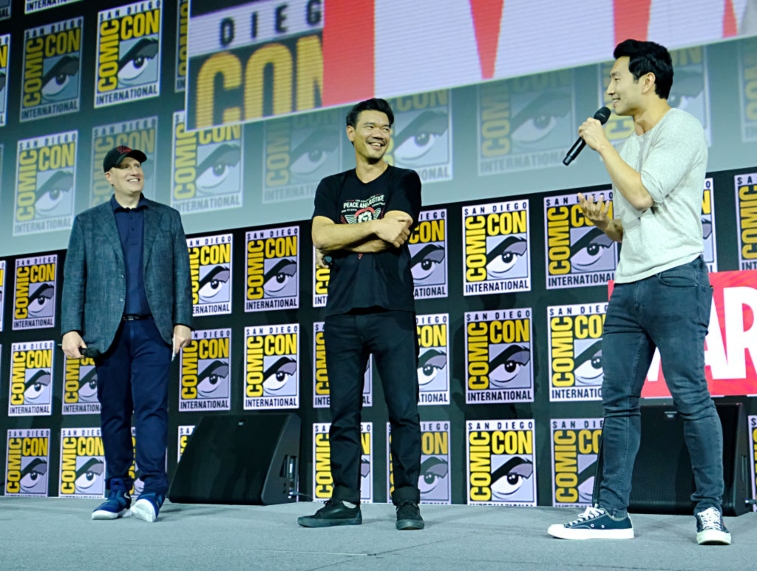 Shang-Chi's history in Marvel
Like most Marvel heroes and villains, Shang-Chi has an origin story, but he essentially has two origins rolled up into one. SyFy Wire explains that Shang-Chi was Marvel's answer to the TV show, Kung Fu. After unsuccessfully trying to secure the adaptation rights from Warner Bros., Marvel then struck a deal for a different series: Dr. Fu Manchu. When Marvel writers created Shang-Chi, he was introduced in 1973 as the son of the evil Fu Manchu.
According to his Marvel bio, as a child, Shang-Chi was in the dark about his father's dastardly doings. It was during this time he became adept at martial arts and philosophy, unaware that he was being trained for sinister missions once he was of age. After crossing paths with an MI-6 agent during an assassination mission, he defects from his father's faction and starts working for the British intelligence agency.
A meetup with his mother—an American living in London—sheds more light on his father and Shang-Chi pledges to undo all his dad's misdeeds. Fights with his siblings, the Ten Rings criminal organization, and other villains become the norm. Eventually, his father is defeated (dies) and Shang-Chi retires to a quiet life of simplicity—although he's always lured back into crime-fighting, sometimes reluctantly.
Besides being a master fighter, Shang-Chi's other powers come from the ability to master his chi and his emotions. He's been touted as a teacher of fan favorites such Spider-Man, Domino, and Wolverine. He's fought alongside the X-Men, Daredevil, and the Avengers. At one point, he was even rolling with Heroes for Hire.
Why the Ten Rings is a rich starting point for Shang-Chi in the MCU
Marvel's upcoming film, Shang-Chi and the Legend of the Ten Rings, can delve not only into the hero's origin story but can swing things in multiple directions with the group's criminal exploits and The Mandarin. If you remember, a fake Mandarin (played by Ben Kingsley) went up against Iron Man in part three and in Marvel's 2014 short, All Hail the King, where the Ten Rings gang broke Kingsley's character out of prison to take him to the real Mandarin.
Given that the Ten Rings has their villainous fingers in evil plots all over the world, this leaves things open for Shang-Chi and other Marvel heroes to bump into one another or team up. You know that Marvel is good for surprise cameos and interconnected storylines, so expect something special.
It's been confirmed that Marvel has cast Tony Leung to playThe Mandarin in the film. Many believe The Mandarin is a better choice as avillain rather than using the controversial Fu Man Chu, a character that's beendeemed a stereotypical caricature. According to AsiaOne,Leung, who is considered to be a Hong Kong acting legend, will be starring withChinese-Canadian actor Simu Liu. Liu is playing Shang-Chi.
The movie is set to be released on February 21, 2021, whichcoincides with the Chinese Lunar New Year. It will be directed by Destin DanielCretton and written by Dave Callaham, the screenwriter behind DC's WonderWoman 1984.
Source: Read Full Article