In Los Angeles, one morning in March 2019, the musician Claire Chicha — who is half of the singer-producer duo Spill Tab — received a text message from a close friend and A&R representative for a major record label.
"It was all in caps," Chicha recalls, "and it just said, 'YOU'RE ON LOREM.'"
As it turns out, it was a big deal. Lorem, a Spotify playlist which launched early last year, has unexpectedly risen to become one of the most powerful opportunities for new artists to break through on the streaming platform, and in the wider music industry. Indeed, in the month that followed that appearance, streams of Spill Tab's track "Calvaire" increased by over 650 percent. "It boosted the song enormously," says Chicha now. "It really has helped me a lot."
"It became like a brush fire. I started being added to loads of people's personal playlists, and it just kept going from there."
Though Lorem's follower count is relatively modest, with around 840,000 listeners, it has slowly begun to emerge as a brand in its own right. Its followers have collectively spent around 4.7 million hours streaming its songs, while fans tweet about it with the same reverence usually held for pop idols. Spotify now hopes to capitalize on its cult success by launching a range of merchandise featuring the Lorem branding — including such staples of Gen-Z marketing as bucket hats, stickers and brightly-patterned shoelaces.
It also represents something of an outlier in the Spotify ecosystem. While the platform's playlists are largely confined to representing genres ("Alternative '90s," "Urban Classics") or occasions ("One More Rep," "Wine & Dine"), Lorem is harder to define: its tracks veer wildly between artists, genres and time periods, swinging from SZA to French-language pop to the Beach Boys and Billie Eilish. If anything, it seems to be grouped by a dreamy, retro-leaning, and anti-controversial mood, rather than being tied to any specific style.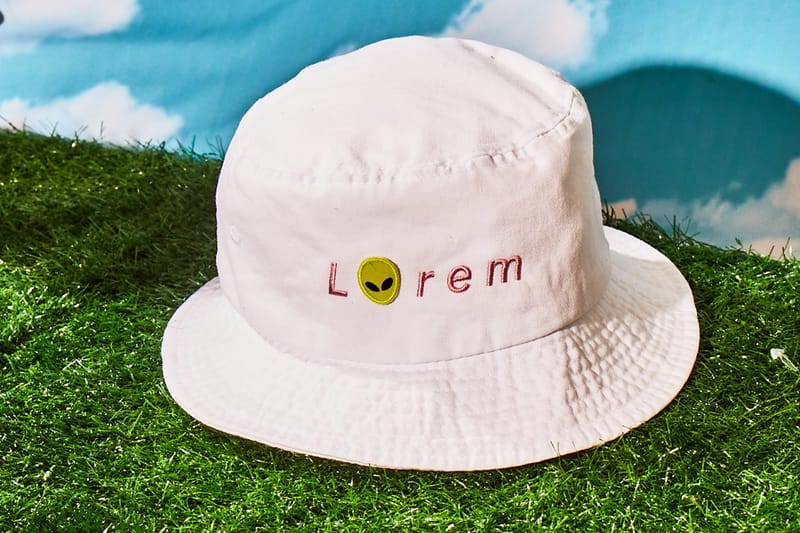 Lorem-branded merchandise produced by Spotify.Spotify
But for Elizabeth Szabo, an editor at Spotify responsible for Lorem's curation, its nebulosity is key to its popularity. "We had just launched another mixed-genre playlist, Pollen, in the fall of 2018, and seen that it had achieved such remarkable success," she says. "It paved the way for a different kind of thinking, when it came to how we were grouping and contextualizing music – and how people were actually listening to it."
And by emphasizing their more free-wheeling and individualistic playlists, Spotify has also countered the criticism most often leveled at it: that its process of amplifying certain tracks over others has contributed to a kind of homogenization of music, in which only songs of certain lengths, styles and even languages can receive any significant airtime. In doing so, Szabo believes they are also reflecting the broader, less defined tastes of younger listeners. "In many ways, we're reflecting what's going on already on a larger scale," she says. "Those barriers, whether they were real or perceived, are kind of melting away."
A sampling of tweets from fans of Lorem.Spotify
But what they have created — at least for some — is a new power dynamic, in which securing an elusive spot on one of Spotify's premium playlists has become a highly competitive exercise. Speaking anonymously, a music PR executive at a major label described the platform's position in the industry as a kind of monopoly. "Young artists can't generate attention through gigs anymore, and the music journalism industry has pretty much collapsed — especially since COVID," they said. "So we're pretty much dependent on the support and patronage of Spotify if we're going to have any hope of building someone up. It means there's a distinct imbalance between us and them — they know that we are totally reliant on them giving a spotlight to our musicians."
Imran Malik, the Director of Publicity at IM Publicity in London — which represents artists including Shaybo and Tyler, the Creator — is more measured. "Their support is very important for young artists," he says. "Despite being extremely competitive, the awareness and traction they can receive globally can open many doors and opportunities. It's an important tool for revenue, but also for profile."
"I know a lot of artists who stream super well, but couldn't fill a 300-capacity venue."
For her part, Szabo denies that artists can be "pitched" onto a playlist like Lorem, and is adamant that its curation is entirely authentic to the editor in charge of it. "That's just not how we do it," she says. "Honestly, sometimes, the less I know about the artist, the better — we want to make decisions based solely on what we think listeners want to hear, and how we can support as many new artists as possible."
While playlist exposure can play an undeniable role in boosting the online presence of an artist, the financial return is less tangible. The platform has long been interrogated over the fairly minimal royalties paid to musicians – and even those who have seen their streams leap as a result of a playlist like Lorem see very little revenue in return. "In terms of how much you make from, like, a million streams on Spotify, it's really not a lot," says Chicha. "We're talking about, like, $3,800. And for a lot of people it can take months to get that many streams. So it's not gonna pay your rent."
Instead of a money-driver, Chicha has learned to appreciate the increased visibility that comes from Spotify as a marketing opportunity. "As there's an increase in streaming, there's an increase in followers," she says. "And that has helped a lot, in terms of enabling me. Especially in corona, when there's no live shows."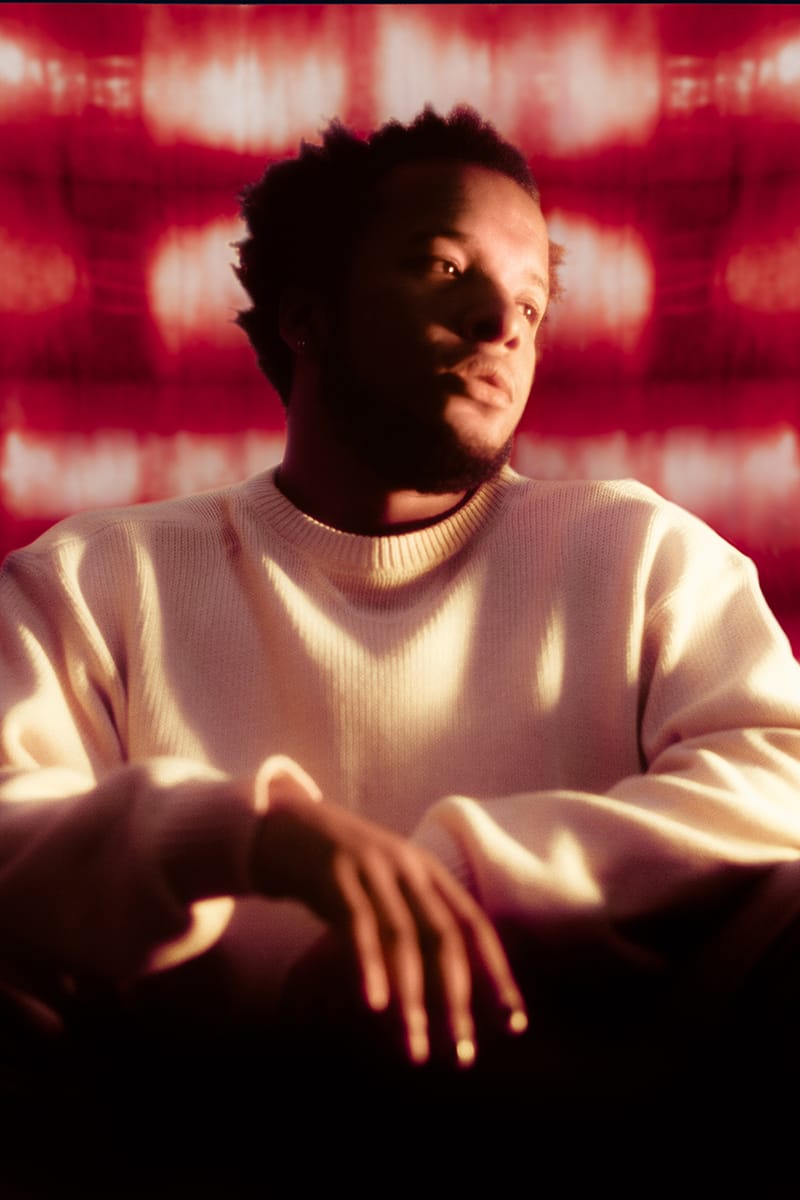 Cautious Clay
Cautious Clay, a New York-based musician, is another such beneficiary. His 2017 track "Cold War" appeared on Lorem last year, and he swiftly saw a reaction from it. "It became like a brush fire," he says. "I started being added to loads of people's personal playlists, and it just kept going from there." The impact of such a spotlight was something he had neither predicted nor planned for. "I had no frame of reference for these playlists," he says. "I only found out I was on it from my manager. But Spotify was very early onto what I was doing. It was a right-place-right-time scenario."
Though he remains grateful to Spotify for its support — particularly after another of his tracks, "Agreeable," was added to Lorem in September — he, too, has found that the benefits of increased streams are hard to quantify. "If you stream well, it doesn't always mean that you're gonna do really well with, like, ticket sales, or anything like that," he says. "I know a lot of artists who stream super well, but couldn't fill a 300-capacity venue."
For his part, Clay remains keen to avoid becoming too glued to his performance on the platform, and to maintain a distance from the endless stream of metrics that are now available to him. "I'm just gonna do what I do, at the end of the day," he says. "I just want to make sure I'm comfortable with what I'm putting out. I don't want to look at all the data in that way…I don't think it would be to my benefit."
He believes, too, that there's still a distinction between high streaming and real-life success — and that a true connection between artist and fan is still predicated on live performances. "It's really difficult to codify or even explain," he says, "but people want to frame their relationship with you outside of you just having good songs. And that's something I get from touring, and meeting fans, and the community around music. That's what takes you beyond just being someone they listened to on Spotify, into reality."
For now, though, that is a while away. With COVID putting an end to live performances for the foreseeable future, streaming and playlists remain the only means for artists to distribute their music. "It's kind of crazy," says Chicha. "When we can finally play a show in 2022, the songs that everyone has discovered and loved right now are gonna be so old." It's something that Szabo is considering, too – as she puts it, she feels a kind of responsibility towards the artists whose careers she has nurtured through the exposure of a platform like Lorem. "These are the kinds of acts who would have been booking their first major festivals next year," she says. "And that launching point has been taken away from them. It's been really tough to see. So all we can do is our best, and figure out how we can use something like Spotify to support an artist — at least until they can tour again."
Source: Read Full Article