Music superstar and business mogul Rihanna has been giving fans everything they want throughout her pregnancy. She's dumped traditional maternity outfits for looks that show off her growing baby bump. And now, as her first child's birth gets closer and closer, the "Umbrella" hitmaker has a lengthy plan for how she wants delivery day to go.
Rihanna is pregnant with her first child
For years, fans have wondered if and when Rihanna would have children and who she would have a child with. She started dating rapper A$AP Rocky in 2020, and they grew even closer throughout the coronavirus (COVID-19) pandemic.
Rihanna and Rocky kicked off 2022 with a bang when they revealed that they were expecting their first child together. Everyone in their lives is thrilled for them, including Rih's father, Ronald Fenty. "I'm ecstatic," he told Page Six after learning the news. "I'm so happy that I jumped for joy. I'm still so excited."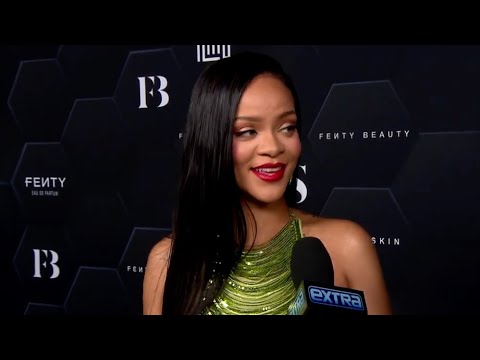 Rihanna is giving birth in Barbados
Rihanna herself hasn't confirmed her due date, but fans believe that the bundle of joy will arrive sometime in spring 2022. The baby will be delivered by Rihanna's childhood friend, Dr. Sonita Alexander. In addition to Alexander, Rih will be surrounded by all of the important women in her life, including her mother Monica.
An insider told OK! that Rihanna has an extravagant plan for the day of her delivery, which includes major renovations to her mansion in Barbados. "[She] plans to have a full birthing suite, including a water tub, installed at her mansion," the source said. "All the important women in her life will be there, and while they wait for the baby to be born, they'll all get spa treatments like massages, manis and pedis."
Rihanna will also be getting regular pregnancy massages and vitamin IVs in the time leading up to the birth to ensure that both she and her baby get all the nutrients they need.
Rihanna is taking motherhood seriously
Becoming a mother is life-changing, and Rihanna recognizes the power of bringing a child into the world. According to Mirror, a source revealed that she's taking pregnancy as seriously as possible.
"As far as she is concerned, the day she becomes a mother is the most important in her life," they said. "She wants it to be as magical as possible."
As for the plans after she gives birth, she and everyone there plan on partying all day and all night. It's set to be a "celebratory affair from start to finish."
"She's going to throw a bit lavish beach party, and will also hold other get-togethers at her place and a nearby resort," the source said. "She can't wait to celebrate alongside all her favorite people and is determined to make this epic."
Rihanna and A$AP Rocky both love Barbados as their home
As far as location goes, Barbados is a natural choice for Rihanna and Rocky to welcome their baby into the world. Rihanna was born and raised in the island country, while Rocky's father's family hails from the Caribbean nation.
"[He has] a ton of relatives there that he loves catching up with," a source close to the couple told HollywoodLife. "It's something Rihanna and Rocky have bonded about because they feel a commonality there."
Source: Read Full Article