If it's one thing 50 Cent fans can count on is his ability to troll others. His social media page is full of memes and disses aimed at even his closest friends. But the major beef 50 is known for is his issues with Murder Inc. and its label head Irv Gotti. 50 is no fan of fellow rapper Ja Rule, but he also dissed Rule's labelmate Charli Baltimore. Baltimore says the drama could have ended badly.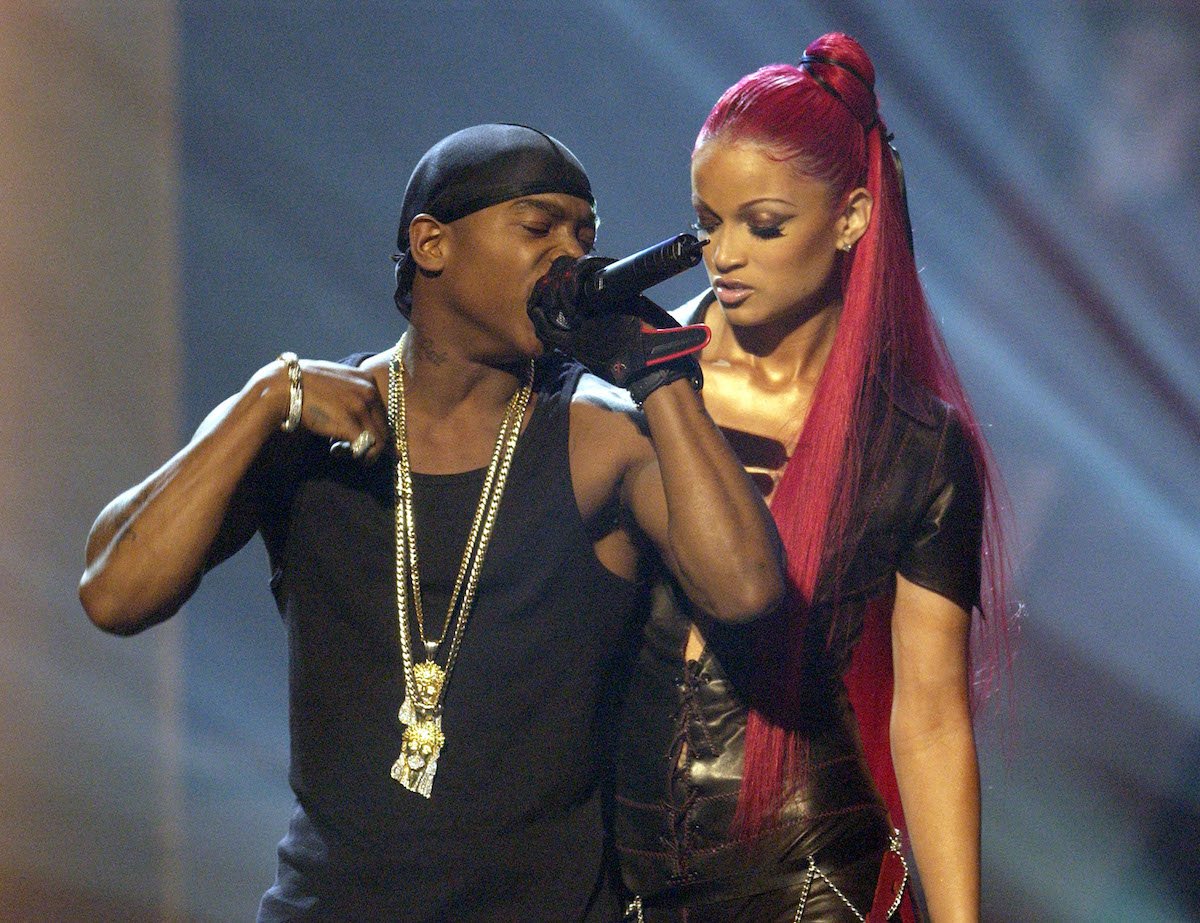 50 Cent dissed the entire Murder Inc. crew in a song and on stage
50 had back no punches when trying to annihilate the Murder Inc. crew. though his beef was with Ja Rule and the label head Irv Gotti, he also took shots at Baltimore. In his 2003 rant, 50 said of the former red-head lyricist: "And that b—h Charli Baltimore, b—h look like she died last week, pale as f–k," Complex reports. 
Related: Why Nelly Once Made 50 Cent Apologize to Ashanti
During 50's 2014 performance at Summer Jam, 50 and his crew took shots at their longtime rivals again. He called Gotti "fat a–," and mocked Rule while hurling insults at Baltimore once again.
Rule responded to the diss on Twitter, writing, "Damn after all these years I'm still in a niggas head lmao!!! Thanks for the shoutout @50cent #SummerJam2014," he said.. "This n—a been on my d–k he love my style!!! (Nas voice) lmfao @50cent. Ya'll respect the one who got shot???" Rule said in regards to 50 beiing shot 9 times before making it big in the industry. "I respect the shooter!!! N—as these days smh #hustlingbackwards lmao…"
Charli Baltimore says her husband wanted to confront 50 Cent for his diss
It's unclear why 50 went after Baltimore, but she nor her husband appreciated the disrespect. "That 50 Cent s–t, that s–t could have really went left, it could have gotten more crazy than it actually did because at the time, I was married to a dude and the dude I was married to was not someone you wanted to cross paths with," Baltimore told The Art of Dialogue in a recent interview.
Related: Why the Internet is Fyre-Roasting Ja Rule Right Now
Baltimore says Gotti ignored the drama, opting to focus on keeping his label and artists at the height of their game. He was so focused that he refused to let Baltimore, Rule, or any artist respond to 50 on record. But Baltimore says Gotti missed a window of opportunity.
"Irv didn't really feel like it was somebody that could come in and take over and at that point, Murder Inc. had so many hit records…I don't think Irv thought somebody could come in and take that from him," she said. "I remember going to Irv and telling him – I still lived in Philly at the time – I'm like, 'Yo, this n—a [50] is getting hot.'"
Baltimore says Gotti didn't listen. She even went as far as recording a mixtape full of disses to 50 but Gotti wouldn't let her release it.
Murder Inc. collapsed amid beef with G-Unit
Despite Murder Inc. being one of the premiere labels at the time, their reign at the top came down hard. In 2003, their office was raided by federal agents in an attempt to prove that the label had been funded by a major drug pin.
Gotti and co. fought the case and won, but the media attention and money they invested to fight the case caused the label to suffer. Baltimore parted ways with the label, as did Ashanti. Rule remained a close ally.
Murder Inc. resurfaced under the name The Inc. But, it's nowhere near the level of success they had in the early 2000s.
Source: Read Full Article