It's a tough day for the Barbs. In a move that nobody saw coming, rapper Nicki Minaj announced that she will be retiring from music. Nicki Minaj has been dominating the rap industry for well over a decade. Many of her fans (who fondly refer to themselves as a Barbs) know her to be the undisputed Queen of rap. As one of the world's bestselling musical artists, it came as a shock to most that Nicki Minaj was even considering retirement, let alone something she was considering as a viable option.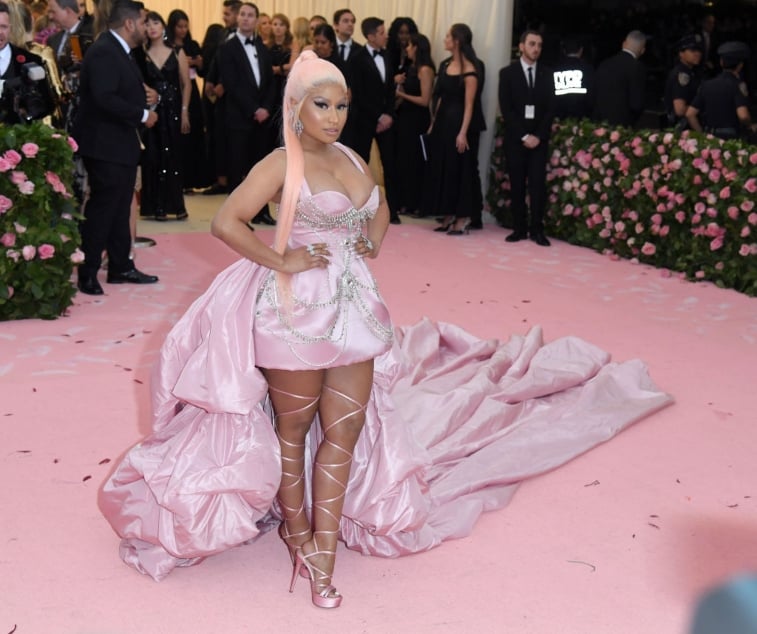 Nicki Minaj announces she's retiring
Taking to her Twitter page, Nicki Minaj posted a message to her fans, officially announcing her retirement. The message was equal parts cryptic (and potentially shady to some of her critics) and grateful to fans have supported her musical journey. Citing the desire to start a family, Minaj made a statement. "I've decided to retire & have my family. I know you guys are happy now. To my fans, keep reppin' me, do it til da death of me, Check in the box- cuz ain't nobody checkin' me. Love you for LIFE," the 36-year old tweeted.
Fans are devastated by the news of Nicki Minaj's retirement
Immediately, fans of the singer began posting their sheer devastation upon hearing the news. Many tweeted that they were crying and plenty of them felt betrayed by the news. Almost instantaneously, Nicki Minaj was flooded with sweet notes from fans who were eager to share the impact she had on them. "I know you need time for yourself, but I don't want you to go. You have been such an inspiration to me. I want to see you continue to win, break barriers, and inspire women for generations to come," one devastated Nicki Minaj fan wrote.
https://www.instagram.com/p/B19glzfnrmg/
Another Barb decided to write a full-blown letter to the rapper. "Dear Onika Tanya Maraj-Petty, You are one of the most authentic artist's I've ever been a fan of. You inspired me to always be myself and to never give up on my dreams. I cannot imagine a world of music without you in it. I know retiring doesn't necessarily mean you're done completely, but NICKI… Ugh, at the same time I feel selfish because idk how you truly feel deep down and maybe this move is what's best for you. After all, you're only human. At the end of the day, just know that you are loved and adored. PS: we hope this is another joke on us," the Nicki Minaj fan penned earnestly.
Has Nicki Minaj truly sung her swan song
While Nicki Minaj has officially made the retirement announcement, it's anyone's guess if it's actually true. It's entirely possible that the rapper is merely trolling her critics, who she may be referring to in her tweet when she says "you guys."
https://www.instagram.com/p/B0JXhG4nZu6/
Even is Nicki Minaj is serious and she really is trying for a family, it doesn't necessarily mean that she'll never make music again. After all, rappers come out of retirement all the time; just look at Jay-Z. Hate her or love her, Nicki Minaj has contributed a lot to the music industry, and we're certain millions of Barbs would be truly inconsolable if she never made music again.
Source: Read Full Article