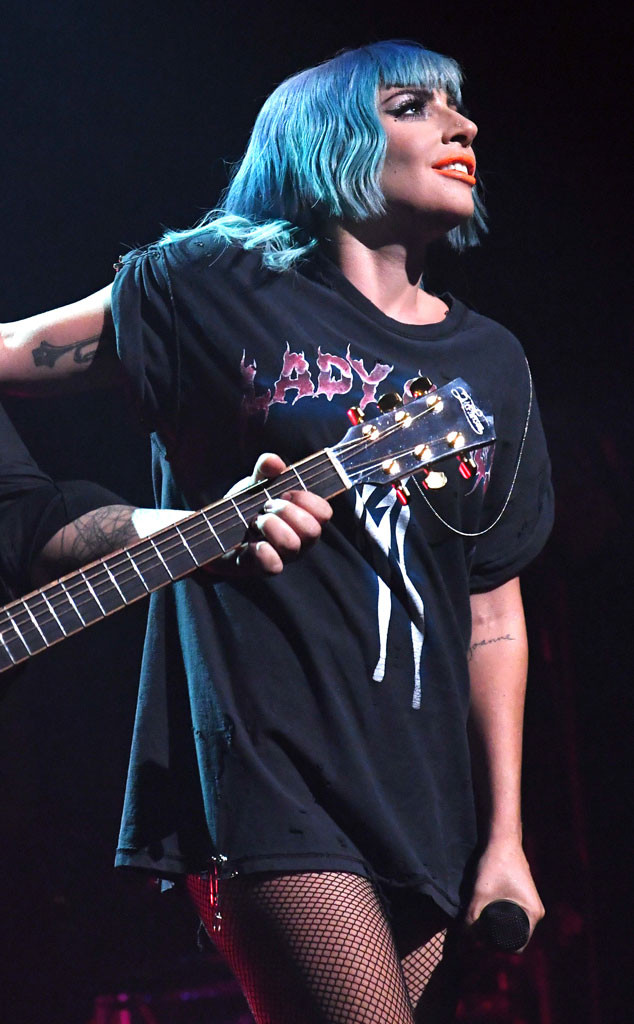 Kevin Mazur/Getty Images for SiriusXM
It was yet another historical moment for Lady Gaga.
In the midst of a momentous year for Mother Monster, the triple threat took to the stage inside Harlem's iconic Apollo Theater in New York City for the first time, marking yet another unforgettable first as of late in the star's storied career. The significance of the night was not lost on Gaga as she addressed the star-studded crowd, featuring the likes of Michael Douglas, Amy Poehler, Neil Patrick Harris and Clive Davis, and focused on her adoring and devoted Little Monsters.
"Thank you, Apollo Theater. What a historical moment for me in my life," she said in video captured by attendee Dee Lockett. "Whatever it matters to the world, I don't know, but for me, this is my personal history, and I see all your beautiful faces and I feel you."
The star, audibly emotional, began to reflect on her earlier years as an aspiring performer, recalling, "I was just a girl in an apartment on the Lower East Side with a keyboard, but it feels so good to be here. I'm home and I'm with you and I know I like to change a lot, but you know, a lot of s–t hasn't changed, certainly not my deep love and respect and gratitude for all of you."
She continued, "I used to sit in my apartment, write songs about fame and songs about boys, write songs about my family and I made it and then they tried to take me down."
However, as fans well know, the nine-time Grammy winner and more recently accomplished actress triumphed. "I put my head back down and got back to work and then I looked up one day and I had a f–king Oscar in my hand," she said, referencing her first Academy Award win in February. The star was honored with "Best Original Song" for "Shallow" along with co-songwriters Mark Ronson, Anthony Rossomando and Andrew Wyatt.
"You can do anything that you put your mind to. Every time someone tells you no, you tell yourself a thousand times more 'Yes, I can do this,'" she encouraged her audience. "I'll tell you something. They thought my s–t was shallow, but I look into all of your eyes and I feel this room and there ain't nothing in the world deeper than this."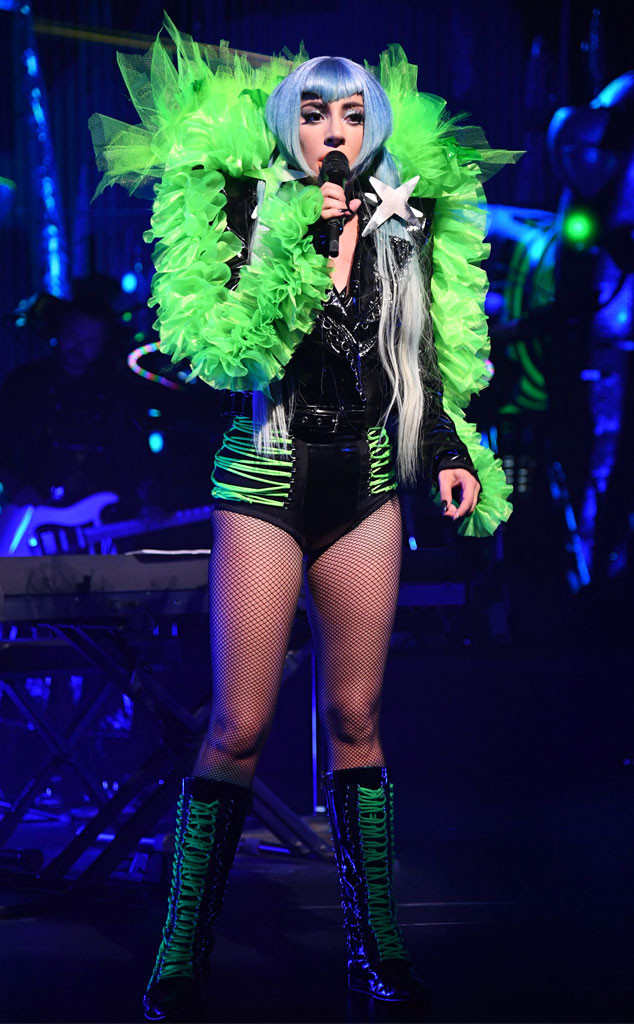 Kevin Mazur/Getty Images for SiriusXM
During the invite-only concert for SiriusXM subscribers and Pandora listeners, Gaga also brought up Pride this month, telling attendees, "I wish it could exist 365 out of the year, but I'll take a f–ing global week. And, wow, on Friday, the 50th anniversary of Stonewall. Yeah, that was when our community said enough is enough."
"And all hail to so many, including miss Marsha P. Johnson," Gaga continued, referencing the prominent figure in the Stonewall riots. "What bravery, what courage. In the spirit of acceptance, the spirit of tolerance, the spirit of courage to be seen as you see yourself. I have learned so much over the years from all my fans. I feel so blessed. Thank you for showing me and teaching me."
Source: Read Full Article