Hayley Williams is a Grammy Award-winning singer and songwriter who's been in the music business for ages — nearly two decades. Growing up, she was equally talented and ambitious, forming her popular band, Paramore, at only 15 years old. 
Hayley Williams started Paramore in 2004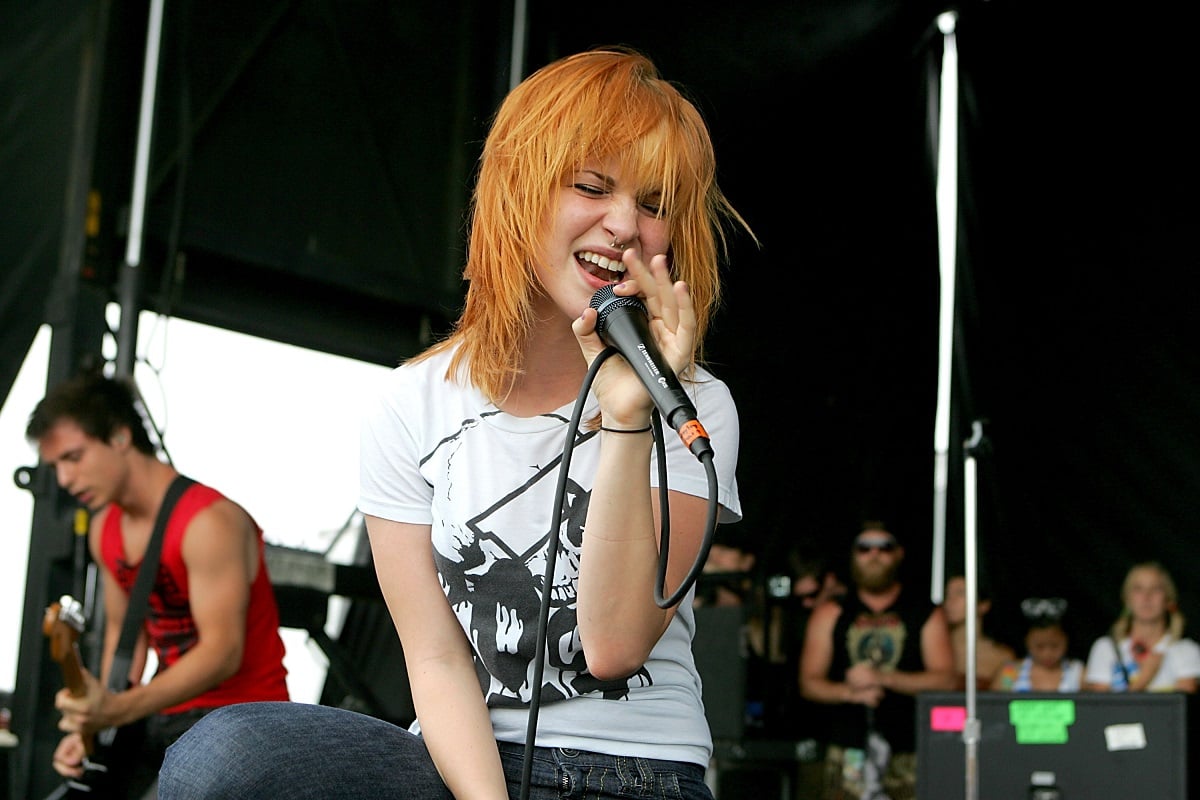 At age 13, Hayley Williams moved from Mississippi to Tennessee, where she befriended fellow homeschoolers and musicians Josh and Zac Farro. The brothers were already making music. But after meeting Williams, they welcomed her in as their songwriter and vocalist. 
When Williams was 14, Atlantic Records signed her as a solo artist. The company initially planned to launch her as a pop artist. But Williams insisted the label sign her with Josh and Zac as an alternative rock band.
So, at age 15, in 2004, Williams formed Paramore with Josh, 14, on lead guitar; Zac, 17, on drums; and Jeremy Davis, 18, on the bass guitar. The band released their first album, All We Know Is Falling, in 2005. Their fourth, self-titled album earned them a Grammy Award for Best Rock Song for "Ain't It Fun" in 2015.
Paramore was one of few female-led pop-punk bands in the 2000s
With its emo punk-rock pop sound, Paramore gained lots of attention in its early days. But Williams admittedly wasn't always treated the same way as her male counterparts.
"I did not know how toxic that world could be," she told Vulture. "The pop-punk and emo scene in the early 2000s. It was brutally misogynistic. A lot of internalized sexism, and even when you were lucky enough to meet other bands who were kind and respectful, there was other s— that wasn't."
In 2006, the band got an offer to play the Warped Tour, something Williams was genuinely excited about. But learning that they would be playing an exclusive female band stage made her realize how differently Paramore was perceived.
"When I've been offered female opportunities, it feels like a backhanded compliment," Williams explained, "But people sometimes think that's anti-feminist, that I don't wanna be grouped in with the girls. As a 16-year-old who had dreams of playing with the big boys, it felt like we were being slighted."
Despite going solo, Hayley Williams is still a part of Paramore
In 2017, Paramore released their last album together, After Laughter. Williams debuted her first solo album, Petals for Armor, in 2020. Her second album, Flowers for Vases / descansos, was released the following year.
But just because Williams is pursuing a solo career doesn't mean she's done with Paramore. In a 2021 tweet, the artist revealed that she has written songs she thinks may or may not work for the band's next album.
"There are more songs," Williams wrote. "But I'm not planning on another solo album. And I'm not sure if they'd be great for Paramore. I'm ready for the next Paramore album. let's go."
In January 2022, Paramore announced its plans to perform together at the When We Were Young Festival. The concert, slated to feature performances by Avril Lavigne and My Chemical Romance, will be held in Las Vegas on October 22, 2022.
Source: Read Full Article