On Sept. 24, 2021, Coldplay released a new single called "My Universe" with BTS. The song was later included on Coldplay's album Music of the Spheres, which was released on Oct. 15, 2021. During an interview with GQ Magazine, Jin of BTS explained some behind-the-scenes secrets about making the song. In doing so, the BTS singer revealed a part he liked "didn't make the final cut."
How BTS and Coldplay worked on 'My Universe'
Speaking with GQ Magazine, Jin of BTS shared that he is a fan of Coldplay and Chris Martin, making the collaboration an exciting experience.
"I'm a big fan of Chris Martin. Thinking back even now, it was truly incredible to be able to collaborate with Coldplay. It was such a precious time for me. I really like 'Viva la Vida' and 'Fix You,' and we were able to cover 'Fix You' recently! That made me especially happy," Jin said.
The BTS singer then went into detail about what it was like working on the song.
"We held a lot of online meetings at first. They kept asking us what style we wanted and what story we wanted to tell. They encouraged us to share our opinions all throughout the writing process. Even when Chris came to Korea to record the track, even when he was producing it, he constantly asked us if there was anything we wanted to try," Jin told GQ Magazine.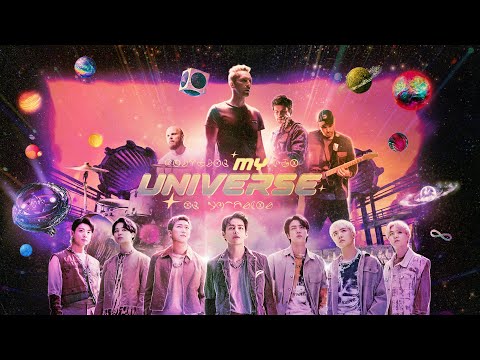 Jin says a part of 'My Universe' did not 'make the final cut'
In the interview with GQ Magazine, Jin revealed that one of his favorite aspects of BTS' collaboration with Coldplay was not included.
"We offered a whole lot of suggestions, but the one that sticks in my memory is the idea of Chris singing in Korean and us singing in English. He said it would be a lot of fun, so we even recorded a version of it, though I regret to say it didn't make the final cut. This song-making experience was one of my absolute favourites," the BTS singer said.
According to Jin, the idea was scrapped due to "pronunciation issues."
"Because of pronunciation issues on both ends, we weren't able to include it. It's too bad," he told GQ Magazine.
Coldplay's Chris Martin gave Jin a guitar
After "My Universe" was released, BTS and Coldplay were able to meet in person in the US. While meeting, Martin gifted Jin with a guitar.
"I was so happy. After our collaboration, we had a chance to see him again in the US. When just the two of us were in the studio, I said to him, 'Hey, your guitar's cool.' I mean, I'm such a big fan. Honestly, everything about him is cool. But he suddenly handed the guitar over, saying it was a gift. I hadn't been implying anything with my comment. Even in my dazed state, I was so excited I didn't know how to respond," Jin told GQ Magazine.
He continued, "I asked him multiple times if he was serious, because I just couldn't believe it. I was so grateful. I heard later on that he knew I was a fan. Maybe that's why he gave it to me? This is all an assumption, of course."
Source: Read Full Article