"Dos Oruguitas" is a Lin-Manuel Miranda original, created for Disney's film Encanto. Since its release, this track has earned an Academy Award nomination. It's also a songwriting milestone for Miranda — the first track he created entirely in Spanish. There is even one version recorded in English.
Sebastián Yatra performed 'Dos Oruguitas' for Disney's 'Encanto'
It's all about the magical family Madrigal. Disney fans met these animated characters with the 2021 Disney film Encanto. Since then, the flick (and its soundtrack penned by Miranda) became a favorite of many Disney+ subscribers.
As one of the few songs in Encanto not performed by the voice actors, Sebastián Yatra lent his singing skills "Dos Oruguitas." The song told the story of Abuela and Abuelo as they searched for a better place to start their family. During an interview with People, the singer commented on his "beautiful" experience singing for Encanto.
"It was one of my funnest experiences so far as a singer, working with Lin-Manuel and his whole team at Disney," Yatra said. "It's a very interesting process with them. It's not like singing a regular song where you go into the studio as a recording artist, and you just do the song."
"You're singing it at the same time as you're watching the movie," he continued. "And you're making sure that whatever emotions happening in the movie, you're finding a way to convey it. So there's so much magic in every single word, in every single silence and intention you put into your voice, what you're thinking about."
This original was also a songwriting milestone for Miranda, who, up until this point, had not written a song entirely in Spanish. During a Variety interview, the artist shared that he was "very far out of his comfort zone," needing a thesaurus to create the lyrics.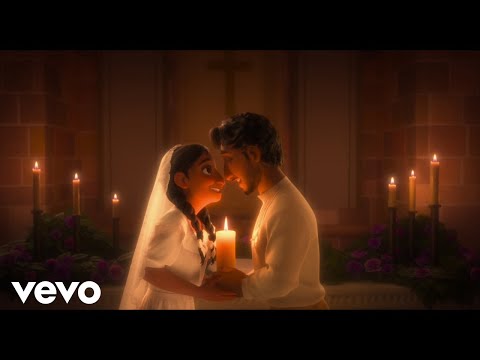 Disney has a 'Two Oruguitas' version of their 'Encanto' original
The version of "Dos Oruguitas" that plays during Encanto is performed by Yatra entirely in Spanish. However, another version of this track has lyrics performed in English.
"Two Oruguitas" plays during the credits of Encanto. It's also available on the movie's official soundtrack. (On Spotify, the track has over 25 million plays.)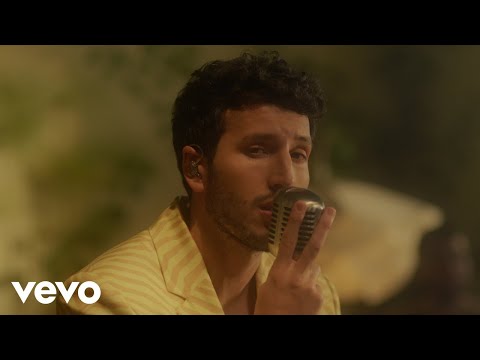 Several 'Encanto' songs earned praise and recognition from award ceremonies
"Dos Oruguitas" wouldn't be the only Encanto track that received praise from fans. Some Miranda songs earned TikTok remixes, with fans combining the Disney hits with others written by Miranda.
"We Don't Talk About Bruno" is the Encanto original with the most Spotify streams, earning over 225 million plays since its debut. The same song surpassed the popularity of Frozen's "Let It Go" on the United States music charts.
This track earned Encanto an Oscar nomination in the Best Original Score category. (The Disney original also earned the Academy Award nomination for Best Animated Feature, with the award ceremony held on March 27.)
Source: Read Full Article