The Beatles influenced a lot of classic rock musicians, however, one took this influence even farther. A famous rock star admitted to Rolling Stone that he "stole" a number of Beatles' riffs. Here's what he had to say about The Beatles — and a look at this collaborations with Paul McCartney.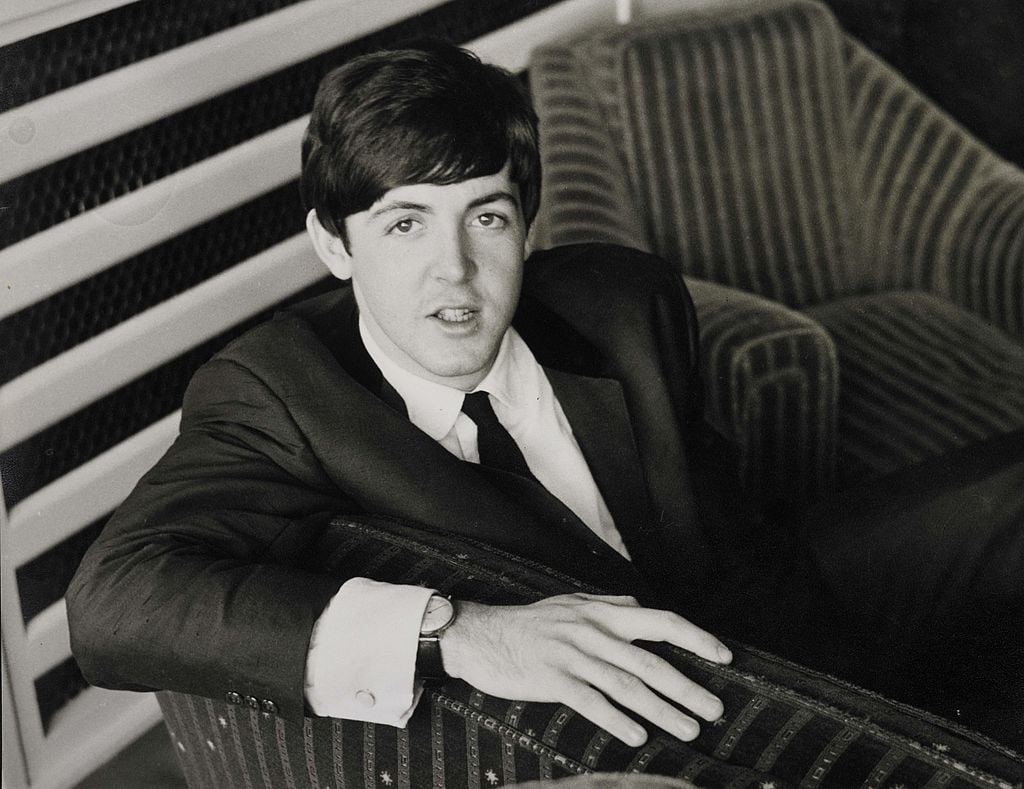 This classic rock star gave a stirring tribute to The Beatles' influence
Rolling Stone released their list of the 100 greatest Beatles songs. It includes a lot of famous songs like "I Want to Hold Your Hand" and "A Day in the Life" as well as less prominent songs like "I've Got a Feeling." In addition, it begins with an introductory essay that reveals something very notable about a talented rock star.
Elvis Costello wrote the essay, in which he discusses The Beatles' influence on other groups. "The word 'Beatlesque' has been in the dictionary for quite a while now," he noted. "You hear them in Harry Nilsson's melodies; in Prince's Around the World in a Day; in the hits of ELO and Crowded House and in Ron Sexsmith's ballads. You can hear that Kurt Cobain listened to the Beatles and mixed their ideas with punk and metal…. The scope and license of the White Album has permitted everyone from OutKast to Radiohead to Green Day to Joanna Newsom to roll their picture out on a broader, bolder canvas." He also noted The Beatles' influence on on-hit wonders like the Flamin' Groovies' "Shake Some Action" and the Knickerbockers' "Lies."
Elvis Costello reveals what it was like to work with The Beatles' Paul McCartney
In addition, Costello discussed The Beatles' influence on himself. "Now, I'll admit that I've stolen my share of Beatles licks, but around the turn of the Nineties, I got to co-write 12 songs with Paul McCartney and even dared to propose that he too reference some of the Beatles' harmonic signatures — as, astonishingly, he had made up another musical vocabulary for Wings and during his solo career," he recalled. Costello appeared to be referring to the Costello Album, also known as The McCartney/MacManus Collaboration. This album is a collaborative album between the two artists that was never officially released — though some of its songs were released later.
The most famous song to appear on the Costello Album is "My Brave Face." The collaboration between the two artists reached No. 25 on the Billboard Hot 100, remaining on the chart for 10 weeks. "My Brave Face" was also a hit in the United Kingdom, as The Official Charts Company says it reached No. 18 in that region. It would be Paul's final top 40 hit until he worked with Kanye West on "Only One" decades later. While Costello stole some of The Beatles' ideas, that didn't stop Paul from working with him and creating a hit.
Source: Read Full Article