Prince Charles and the rest of the royal family have a lot of rules to follow that dictate nearly every facet of their lives. When it comes to things they can control, royals often impose their own set of rules onto their personal staff. For the Prince Of Wales, his odd eating habits often force his staff to miss lunch.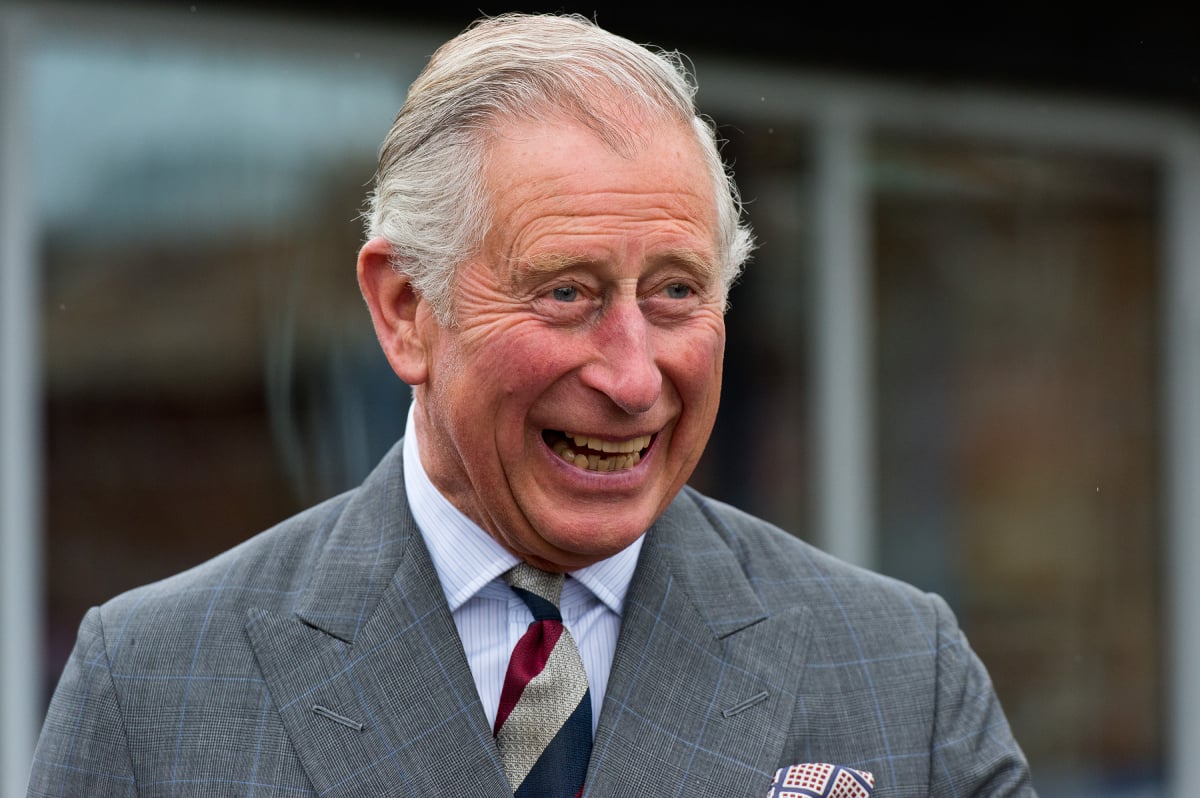 Prince Charles has strict rules about how to make the perfect cup of tea
Tea time in England is just as important as any meal, and Prince Charles takes it seriously. According to Express, the future king has a strict set of rules for a perfect cup of tea. Prince Charles requires his royal butler to make and serve his tea in a specific way.
Hospitality manager of Dumfries House, Evan Samson, says that "the key is to use loose tea and a teapot." The rule is to use one teaspoon of tea leaves per teacup, plus an extra one for the pot.
"The water must be heated to 70C for green tea and 100C for Earl Grey or English breakfast tea," Samson explained. "The temperature of the water must be measured with a thermometer."
Samson shared the different rules for making green tea and black tea. He said that green tea should only be brewed for three minutes. While black tea "must be left for five." He added that the "perfect royal brew" should use organic honey, no sugar. And, the honey should be added to the teacup before pouring the tea.
The Prince of Wales has a staff who does everything for him
Samson also revealed that there are specific details about how the teacup should be positioned. He explained that the handle of the teacup must be placed to the right. And, the teaspoon goes under the handle.
The reason Charles has such strict rules for his staff is because they reportedly do everything for him. Royal expert Clive Goodman claims that the Prince of Wales "doesn't lift a thing."
"He gets up in the morning, his bathrobe is there waiting for him; he walks into the bathroom, the bath is drawn for him already," Goodman noted. "Even when he gets out of the bath, the towel is folded in a special way so he just has to sit in it and wrap it around himself."
Goodman added that Charles' staff lays out all of his clothes in his dressing room – even his socks. Former royal butler Paul Burrell cosigned on the claim that Charles' bath towel has to be "placed in a certain fashion."
Prince Charles' staff is often forced to miss lunch
Burrell also noted that when Charles takes a bath, the bath plug "has to be in a certain position." And, the water temperature has to be perfect with the tub only half full.
"If anyone gets anything wrong everybody is scolded," Burrell claimed.
As for his eating habits, Charles is on a diet that appears to be his version of intermittent fasting. While this may help him look trim in his suits during public outings, it can leave his staffers hungry.
According to Mashed, Prince Charles begins his day with a light breakfast. Then, he completely skips lunch and doesn't eat again until dinner in the evening.
"It can be a problem sometimes. When we do day visits or foreign tours, he can go the whole day without stopping for a break, which means we all have to miss our lunch as well," an insider revealed.
The source added that this habit is "good in a way" because it gives the prince time to meet more people. However, he "doesn't seem to notice all the rumbling stomachs around him." The insider added that Prince Charles' staffers have to learn to have a big breakfast on those days.
Source: Read Full Article