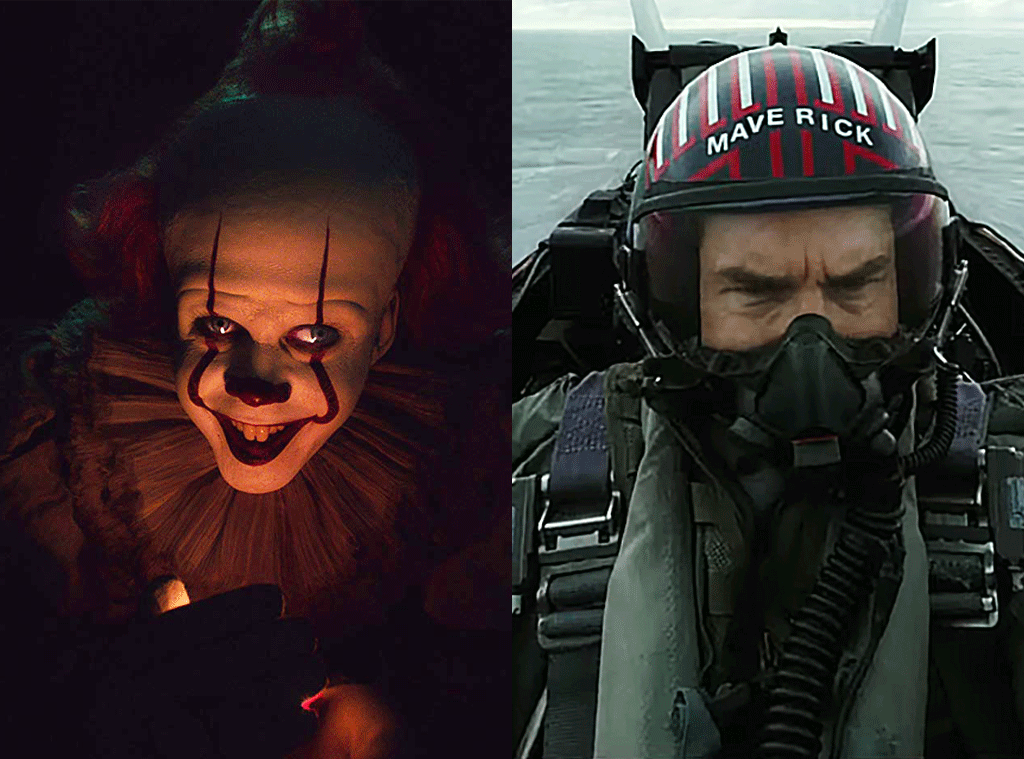 Warner Bros. Pictures; Paramount Pictures
Comic-Con never fails to impress!
From horror films, to thrilling action flicks, there is truly something for everyone. And this year was no different.
Tom Cruise delighted the crowds when he made a surprise appearance to reveal the highly-anticipated trailer for Top Gun: Maverick. Comic-con goers had just finished enjoying the Terminator: Dark Fate panel, when the elusive A-lister suddenly appeared onstage. Of course, his unannounced visit was enough to amaze the audience, but he took it one step further by unveiling the first footage from the flick.
This is just the beginning of the five day convention taking place at the San Diego Convention Center in downtown San Diego. There is plenty more to come, with panels for Star Trek: Picard scheduled for Saturday, as well as a panel for HBO's season 3 of Westworld.
It's not all good news though. ABC announced that the next season of Marvel's Agents of S.H.I.E.L.D. will be it's last.
Fortunately, there's so much good content to look forward to. To see for yourself, check out the trailers that were released at Comic-Con this week.
Top Gun: Maverick:
After many years of waiting, Cruise is giving the people what they want. He returns to his role as the Maverick in the official trailer for the already-beloved sequel. It seems that not much has changed, judging by the way Ed Harris addresses Cruise. "Thirty plus years of service. Combat metals; citations; only man to shoot down three enemy planes in the last forty years. Yet you can't get a promotion; you won't retire and by your best efforts you refuse to die. You should be at least a two star admiral by now. And yet here you are, Captain." Ouch!
But, like we said. Not much has changed, because Pete cheekily responds, "It's one of life's great mysteries, sir."
The film is expected to premiere in the summer of 2020.
It: Chapter Two:
If people thought the first It was scary, then the sequel is downright horrifying. Jessica Chastain, James McAvoyand Bill Hader revealed terrifying footage during their panel, where they discussed the underlying theme of childhood traumas. The trailer is just the tip of the iceberg. The crowds were treated to even more revealing scenes, but people will have to wait till the film hits theaters on September 6.
Jay & Silent Bob Reboot:
Kevin Smith is following the current trend of reviving past fan favorites. The famed director dropped the trailer for Jay & Silent Bob Reboot on Thursday. Stars like Craig Robinson, Joe Manganiello and Justin Long are featured in the trailer, which means people are pumped to see the movie when it premieres on Oct. 15.
Check back here to see all the new trailers as they are released
Don't miss E! News every weeknight at 7, only on E!
Source: Read Full Article