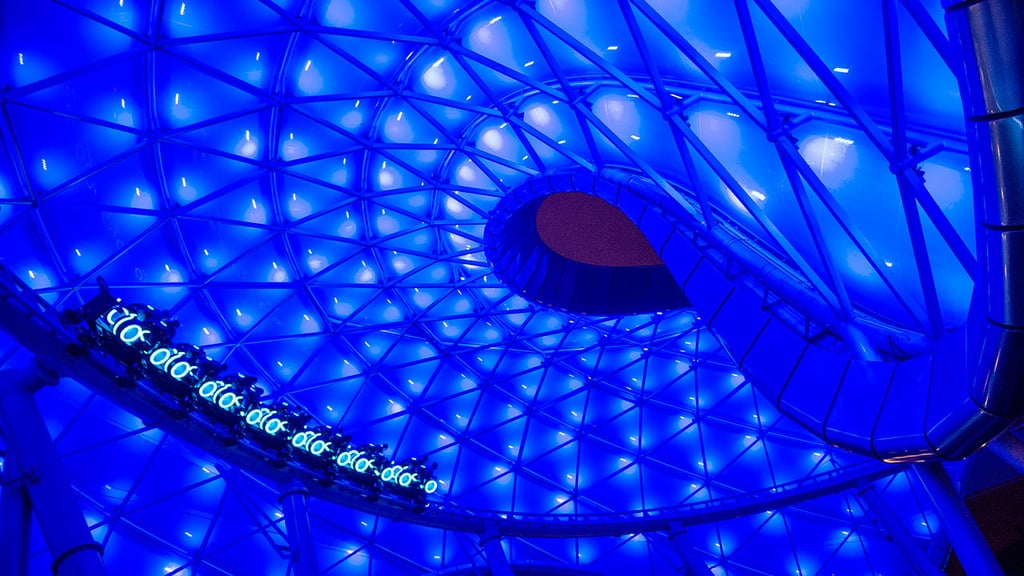 Construction on Walt Disney World's Tron-inspired roller coaster is speeding right along. After initially announcing the news in 2017, Disney has since offered several updates on its Tron Lightcycle Power Run, which will be located in Magic Kingdom beside Space Mountain. Thankfully, with everything going according to plan, the thrill ride is still scheduled to open by 2021, in time for the theme park's 50th anniversary.
In a video shared by Disney in May, engineers can be seen entering the "vertical" phase of the building process, meaning they've completed the underground electrical work and now need to assemble over 300 columns. (Piece of cake, right?) Since then, several bloggers have shared progress photos and videos of the roller coaster, which, by the way, looks massive.
The roller coaster will be a fairly similar re-creation of the existing one in Shanghai Disneyland, which opened in 2016. Without revealing too much for visitors who would like to be surprised, the roller coaster has riders board their own individual motorcycles, or Lightcycles, before zipping them through both indoors and outdoors.
Can't wait? Catch up on the latest developments ahead before the ride opens in 2021.
Source: Read Full Article