Princess Diana had an unlikely friendship with Mother Teresa. Diana is known affectionately as "The People's Princess" and was known for her advocacy work. Mother Teresa was a nun and a missionary, as well as the founder of the Order of the Missionaries of Charity. She was dedicated to helping the less fortunate and she was canonized as a saint in 2016. On the two times they both met, they each learned from the other. Diana and Mother Teresa cared for helping the poor and less fortunate, which is something they bonded deeply over.
Mother Teresa had a lasting effect on Princess Diana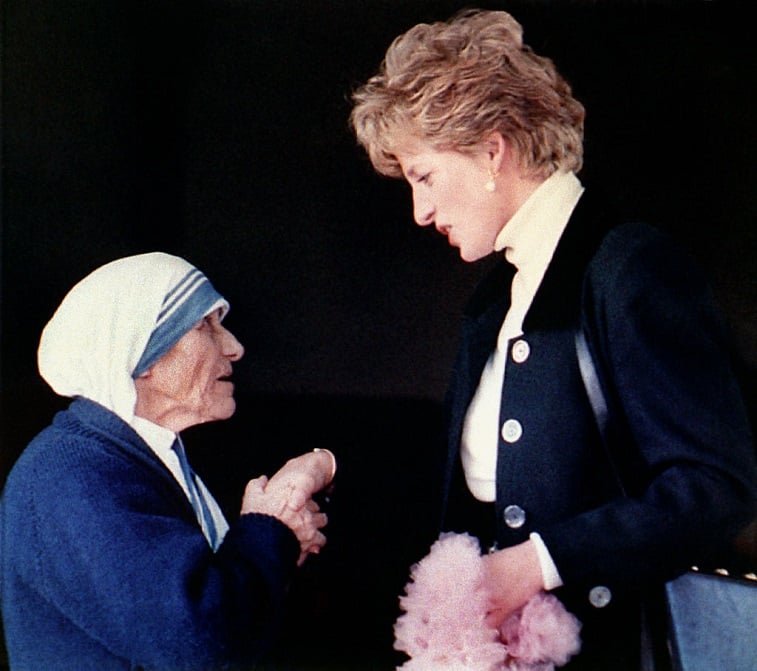 Diana's former butler, Paul Burrell, said that after the twomet, Diana was inspired by Mother Teresa and had a "spiritual awakening." TheDaily Mail reported that after Diana's death, items were brought to the hospital,including a rosary gifted by Mother Teresa herself. The prayer beads were putin the Princess' hands and remained there when both her sisters and PrincessCharles came to the hospital. A picture of Diana's sons which she carriedaround with her wherever she went, was put in her hands as well.
Mother Teresa gave a statement honoring Princess Diana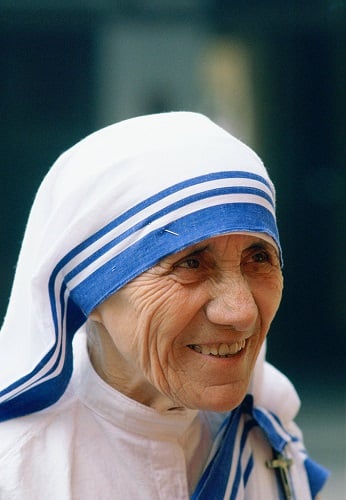 On the day of Diana's death, Mother Teresa gave a statementin honor of the belovedPrincess Diana. "Diana was extremely sympathetic to poor people — and verylively, and homely, too. All the sisters and I are praying for her and for allmembers of her family," said Mother Teresa.
They only met twice
https://www.instagram.com/p/B08vw-FF5Qa/
The friends would only meet twice in their lives, but they died within just days of one another. The pair prayed together, which reportedly was able to give Diana strength to deal with the situation surrounding her separation with Prince Charles.
The first meeting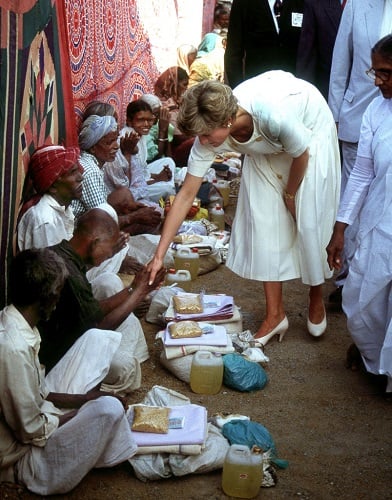 Mary C. Johnson, a former nun who was present on the daythat Princess Diana and Mother Teresa first met, wrote a first-hand account forThe HuffingtonPost about the eventful day that changed their lives forever.
"Mother led Diana into her room, a tiny office/bedroom justoff the compound. I waited outside, guarding the door, hoping these two women —so hounded and so admired — might find solace in each other's company," said Johnson."They talked for nearly thirty minutes, longer than I'd ever spent withMother's undivided attention, despite having been a sister for fifteen years atthat point."
Princess Diana and Mother Teresa prayed together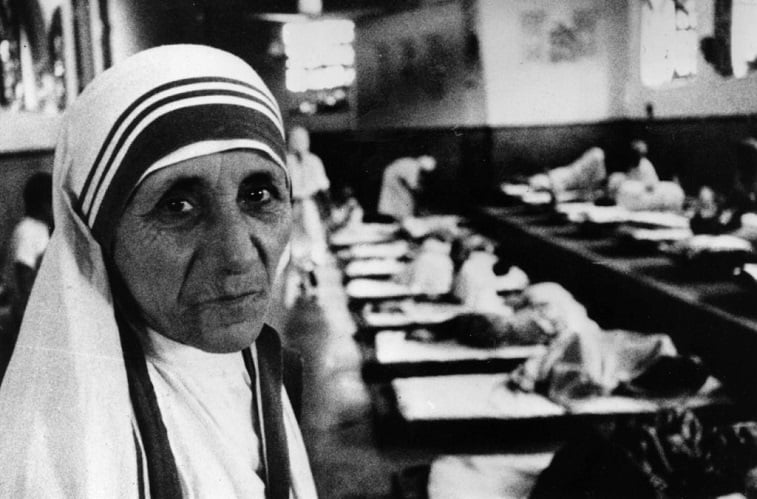 Princess Diana and Mother Teresa proceeded to pray togetherin a nearby chapel on the grounds. The meeting was captured by paparazziclamoring for a shot of the two together. "When Mother and Diana exited thechapel and slipped on their respective footwear, I directed a chain of nuns tokeep the paparazzi out as Diana's limo drove away," explained Johnson. "Thoughthe princess left, the press refused to go. The cameramen took turns standingon each other's shoulders, snapping photos of the empty driveway and begging meto let them in."
The final meeting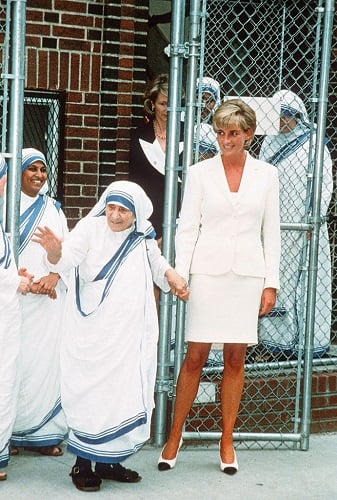 During Diana's last summer, she visited with Mother Teresa in New York City. They walked the streets of the Bronx and spent a brief 40 minutes together. Mother Teresa was already in a poor state of health, but she took the time to see Diana. Princess Diana died on August 31, 1997, in a car accident in Paris. Mother Teresa would follow her that same year only days apart on September 5, 1997, in India.
Even though they only met twice, both Princess Diana and Mother Teresa had a profound influence on one another. They both were striving throughout their lives to help the less fortunate, and their legacies certainly live on through their charitable good works.
Source: Read Full Article