The reality star recently admitted to feeling "nervous" about becoming a girl dad.
Baby's here!
"Jersey Shore Family Vacation" stars Mike "The Situation" Sorrentino and wife Lauren just welcomed a baby girl on Tuesday, a rep for the pair confirmed to People. She weighed in at 5lbs, 15 oz.
The two named their newborn daughter Mia Bella Elizabeth Sorrentino. Mia joins big brother Romeo, 21 months.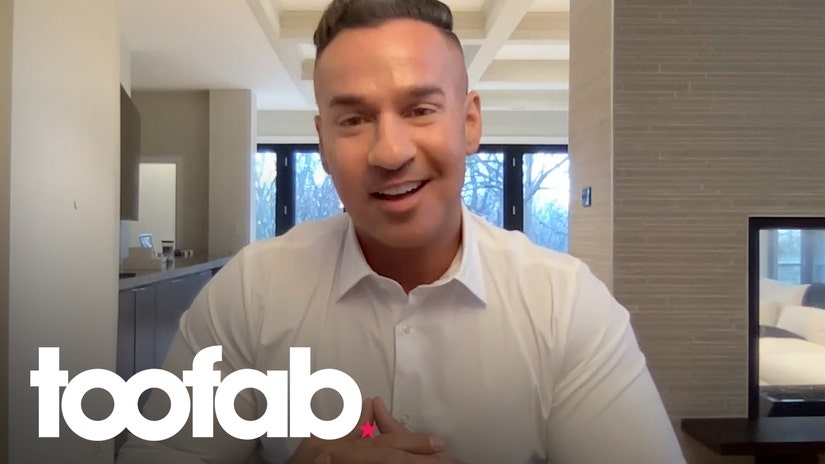 TooFab spoke with Mike just last week and asked how he felt about becoming a "girl dad" ahead of the baby's birth.
"I'm a little nervous. I definitely am nervous to bring another baby in the world, because I just want to be able to be the best dad I can be and now I'm gonna have two children, which is awesome," he continued. "I'm living my best life, this is what I've always wanted, as an Italian man, to have an Italian family and I have it. But like I said, you are nervous."
"I'm definitely super nervous," he added.
"I don't know why, but maybe because it's a girl. The boy was definitely easier. But now I have a girl, one and one, the best of both worlds," he continued. "All I can hope for and pray for is a happy, healthy baby girl. But I am nervous, I guess because it's a baby girl. Everyone says I'm going to melt and it's like a totally different type of experience and I'm welcoming that."
The baby was born just two days before premiere of Season 6 of "Jersey Shore Family Vacation," which returns Thursday night on MTV.
Waiting for your permission to load the Instagram Media.
Instagram Media Unavailable
Source: Read Full Article