Tom Holland's future in the Marvel Cinematic Universe is as debated as the theory that Mephisto would appear in WandaVision. There are conflicting reports over what's to come for the actor in the MCU following Spider-Man: No Way Home. But, according to Tom Holland, he's unaware of a certain three Spider-Man film deal between Marvel Studios and Sony Pictures.
'Spider-Man: No Way Home' producer claims that Tom Holland is not leaving Marvel
During the film's press tour, Amy Pascal, the producer of Spider-Man: No Way Home, revealed that Tom Holland is not done playing Peter Parker in the MCU.
Pascal told Fandango, "This is not the last movie that we are going to make with Marvel – [this is not] the last Spider-Man movie. We are getting ready to make the next Spider-Man movie with Tom Holland and Marvel. We're thinking of this as three films, and now we're going to go on to the next three. This is not the last of our MCU movies."
The producer's claims surprised many Marvel fans. In recent interviews, Holland suggested that his time playing Spidey was coming to an end after the third MCU Spider-Man film. But since Pascal said his future in the MCU was bright, then fans believed it. Unfortunately, that may not be the case.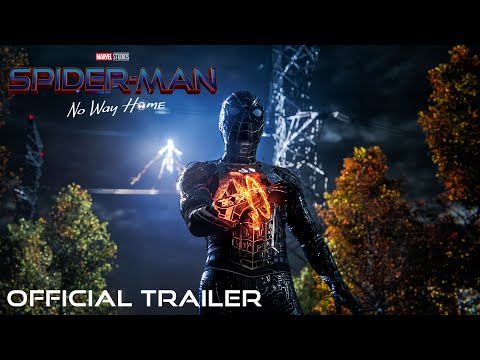 Tom Holland denies that a 3 'Spider-Man' film deal is in place with Marvel
In an interview with The Hollywood Reporter, Tom Holland clarified that he does not have a signed deal to play Spider-Man for three more movies.
"Yeah, that's not accurate at all," Holland said. "The new deal that was struck up was this understanding between the two studios that should Marvel want me to appear in one of their movies, then it would be an open conversation. I don't think it's as black and white as 'I have a three-picture deal with Marvel and a three-picture deal with Sony.'"
He added, "It's just this open conversation and open dialogue between Mr. [Bob] Iger [Walt Disney Co. executive chairman] and Mr. [Tom] Rothman [chairman of Sony Pictures Motion Picture Group]."
Later in the interview, Tom Holland also said, "Maybe [Spider-Man: No Way Home] is the perfect storybook ending for this chapter of Spider-Man. And if it's time for me to step down and for the new person to step up, I would do so proudly."
The actor is adamant that his future is unknown. And perhaps his comments are to avoid spoilers pertaining to the upcoming MCU film. But Holland might just want some flexibility in his life after playing this character for five years.
The MCU actor claims he doesn't want to be an actor forever
Before reports of a three Spider-Man film deal between Marvel and Sony surfaced, Tom Holland revealed to GQ that he has other aspirations besides acting.
"I definitely don't think I want to be an actor for the rest of my life," he confessed. He dreams of "buying apartment buildings and renting them out cheaper than they need to be because I don't need the money."
Holland also discussed wanting to have a family of his own one day. He said, "I'd be very content with just being a stay-at-home dad and producing a film here and there."
However, Holland is not shutting the door on acting right now. He said, "I might start shooting The Crowded Room and go, 'You know what, this is what I'm going to do for the rest of my life.' Or I might do Spider-Man 4, 5, and 6, finish when I'm 32, and never make another. I'm not sure what I want to do."
Spider-Man: No Way Home, starring Tom Holland, premieres exclusively in theaters on Dec. 17.
Source: Read Full Article