In his young adult years, Prince William was one of the most eligible bachelors. As such, perhaps it is not surprising that he was a romantic prospect for some celebrities. According to a new book, William reportedly had a "cyber relationship" with two famous women many years ago.
Who did Prince William date before marrying Kate Middleton?
William and Kate Middleton met as university students. They dated for several years before tying the knot in 2011.
Before William began dating Kate, he allegedly dated a few socialites. Some of his most well-known exes include Jecca Craig, Arabella Musgrave, and Olivia Hunt. When William and Kate were on a break at one point, William also reportedly tried to date Isabella Anstruther-Gough-Calthorpe, who is the half-sister of Prince Harry's ex-girlfriend Cressida Bonas. 
Prince William reportedly had a 'cyber relationship' with 2 celebrities in his youth
According to author Christopher Andersen, who recently released the book Brothers and Wives: Inside the Private Lives of William, Kate, Harry and Meghan, in his youth, William also connected with two other women over the internet.
"[William and Spears] tried to get together back when they were young, and he also had a kind of similar cyber relationship with Lauren Bush, the model and the niece of President [George W.] Bush," Andersen said, according to Us Weekly.
However, William's chat with Spears allegedly did not materialize into an actual relationship. Andersen shared, "There may have been phone conversations, but I don't recall that they ever actually managed to get together during that period."
Back in 2002, Spears also commented on her situation with William. She revealed that the two of them "exchanged emails for a little bit, and he was supposed to come and see [her] somewhere but it didn't work out."
How do Prince William and Kate Middleton make their marriage work?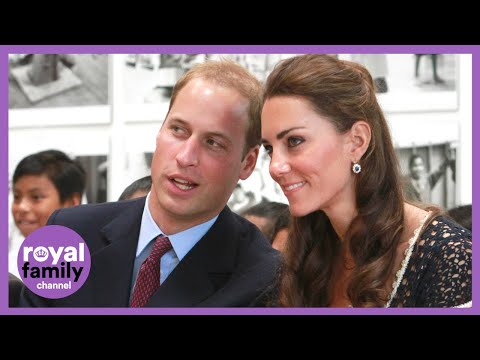 William and Kate had a long courtship before they got married. The couple also recently celebrated their 10th year of marriage, showing their continued commitment to each other. Many onlookers are no doubt curious to know how William and Kate have managed to make their relationship work.
The Duke and Duchess of Cambridge's former private secretary Jamie Lowther-Pinkerton once shared that their success lies in their different backgrounds.
"They are bringing to the party different means of achieving the whole," Lowther-Pinkerton told People (via Vanity Fair). "He has the experience of knowing where the institution sits and seeing it evolve. The Duchess brings this pragmatic awareness of what it's like to be from a decent, down-to-earth family."
Royal author Andrew Morton also believes Kate's stability was what drew William to her in the first place.
"For a kid from a broken home which is after all what William is, he has always yearned towards the stable and towards the steady," Morton said in the documentary William and Kate: Into the Future, according to Express. "It's not just Kate he's in love with – it's the family."
Source: Read Full Article