March 10, 2022, means another Mar10 Day celebration! Mar10 Day 2022 sales for Nintendo Switch games like Super Mario 3D World + Bowser's Fury, Luigi's Mansion 3, Yoshi's Crafted World, and Mario & Sonic at the Olympic Games Tokyo 2020 have already gone live. However, even fast food wants to jump in the celebration. Classic Mario Kart 8 Deluxe Happy Meal Toys from McDonald's make a return for Mar10 Day 2022.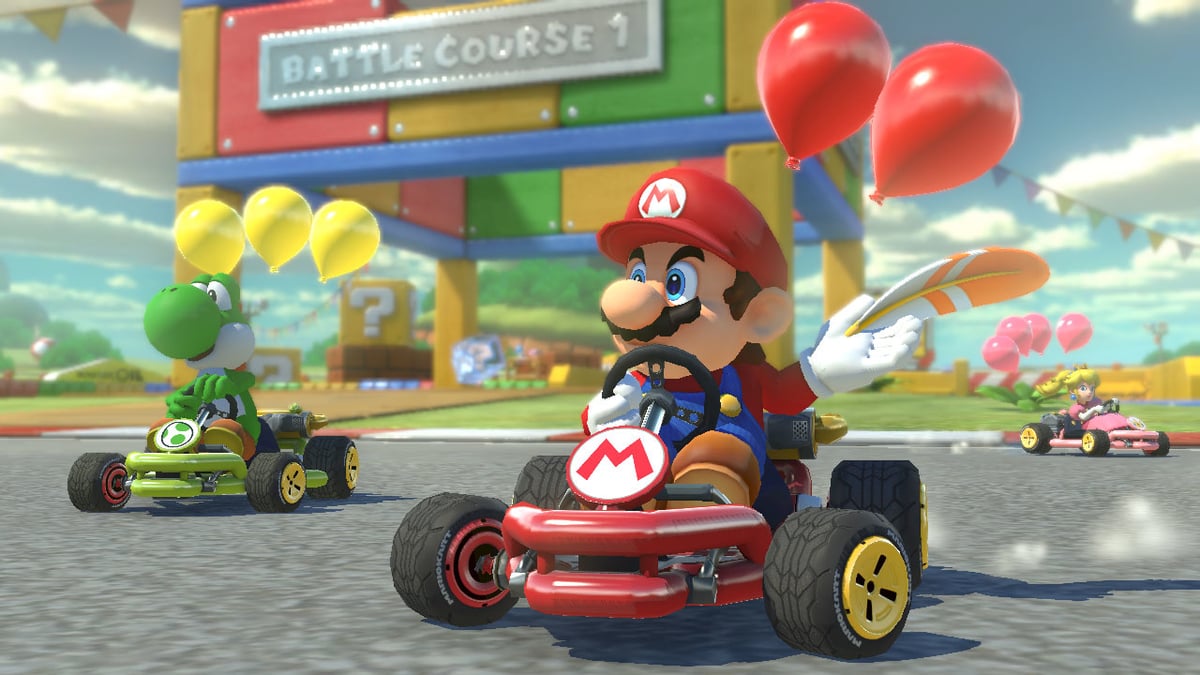 McDonald's 'Mario Kart 8 Deluxe' Happy Meal Toy comes with more than a Nintendo figure for Mar10 Day 2022
As Nintendo Switch, Nintendo Switch Lite, and Nintendo Switch OLED users enjoy digital sales, fans who want something more physical have their own avenues for Mar10 Day 2022.
Participating McDonald's locations revealed figures based on the classic Nintendo franchises on March 8, 2022, two days ahead of Mar10 Day celebrations. Fans can grab Mario Kart 8 Deluxe characters Mario, Luigi, Peach, Yoshi, Toad, Toadette, Bowser, or Donkey Kong.
Characters ride on either a kart or bike from the series. Some even feature the anti-gravity mode, which Nintendo introduced when the game launched on the Wii U in 2014.
However, the McDonald's toys come with more than just figures. They also include stickers to decorate the bikes and karts. The sticker sheets also have classic Mario Kart items like a blue shell or banana peel.
The McDonald's website for Happy Meals features videos showcasing each figure and their sticker pack.
The Mar10 Day 2022 McDonald's Happy Meal Toys of the 'Mario Kart 8 Deluxe' characters appeared for the original release
While most of these Mario figures return from the original release, McDonald's included new additions to the Nintendo toys for Mar10 Day 2022.
"The majority of these figures were released as part of a McDonald's promotion for Mario Kart 8 when it released on Wii U back in 2014. The 2014 promotion included a Mario Kart-themed visor that kids could wear, but this year's promotion has dropped that option in favor of Toadette, instead," ComicBook.com reported.
In addition to Toadette and her anti-gravity mode, her sticker pack includes a Golden Mushroom and a Blooper.
It also helps Nintendo promote the Mario Kart 8 Deluxe Booster Course Pass. The Mario Kart 8 Deluxe DLC was announced during the February 2022 Nintendo Direct. The returning and new the McDonald's Happy Meal Toys stand as a great way to celebrate both Mar10 Day 2022 and the new DLC.
The Mario figures return just in time for Nintendo to release the Booster Course Pass DLC
The Booster Course Pass adds 48 new tracks to the game, dropping over the next few months. The first courses for Mario, Luigi, and guest racers like Isabelle from Animal Crossing and Link from The Legend of Zelda come to Nintendo Switch on March 18.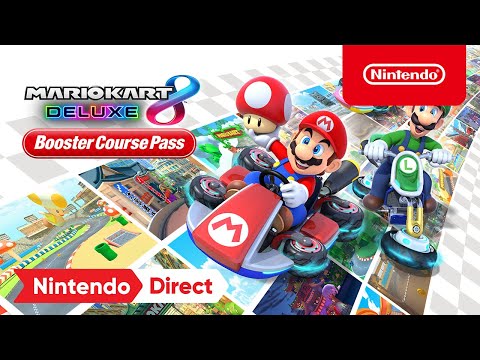 The courses return from games like Mario Kart Wii and Mario Kart 64, remastered and updated. Players can nab the Booster Course Pass for $24.99. Alternatively, they can secure it as part of a paid Nintendo Switch Online + Expansion Pack subscription.
And as part of the 2022 Mar10 Day sales, Mario Kart 8 Deluxe is discounted at $39.99. If you never picked up the massively successful game, now makes the perfect time to jump in.
Whether you celebrate with the returning and new McDonald's Happy Meal Toys or dig into Nintendo Switch sales, it seems that Mar10 Day 2022 is off to a great start.
Source: Read Full Article