TL;DR
Makoto Shinkai's next film has been announced as well as its Japanese release date
The teaser trailer highlights what we can expect from the plot
Suzume no Tojimari (working title) looks to add to Shinkai's history of hit films
Japanese anime film director, Makoto Shinkai, has worldwide fame for his incredible work in the medium. Animation studio CoMix Wave Films, STORY Inc and Toho Co., Ltd. have finally announced the director's next work after the romantic fantasy film Weathering With You hit Japanese theaters in 2019, and it has a working title of Suzume no Tojimari. This film will release in Japanese theaters in Q4 of 2022. Here's everything we know so far.
'Suzume no Tojimari' is set to be released in 2022
Makoto Shinkai's next film, Suzume no Tojimari, currently has a theatrical release date of November 11, 2022 in Japan. A worldwide release isn't yet known, but we can probably make some educated guesses based on past hit films such as Weathering With You and Your Name. Suzume no Tojimari is just the working title, according to the press release, but perhaps it might stick considering the main character's name is – you guessed it – Suzume.
When might audiences outside of Japan be able to see the film? For Weathering With You, it was released in July 2019 in Japan. GKIDS acquired the rights to the film and distributed it in North America in January 2020. Your Name premiered at Anime Expo in July 2016 before a Japanese theatrical release in August of that year. North American audiences didn't get to see the film until it was released theatrically in April 2017. Thankfully, anime films make their way overseas much quicker these days.
Fans of Makoto Shinkai's films likely are hoping that's the case with Suzume no Tojimari.
What we know about Makoto Shinkai's latest film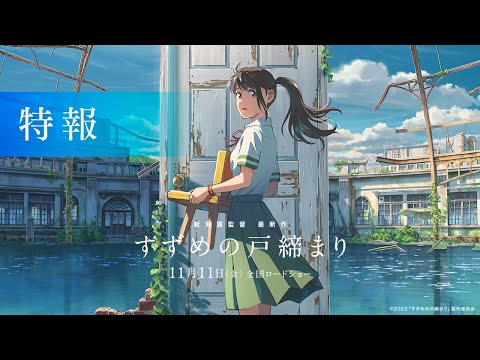 Beyond the teaser trailer, we don't know much about this film. According to the press release, Makoto Shinkai said a few words to set the tone of the film.
Director Makoto Shinkai stated, "We must think about how to close the many doors we left open. I've bestowed that responsibility upon Suzume as she travels across Japan closing various doors. It is my sincere hope that this film leaves its audiences with big smiles and excitement as they walk out of the theater."
Shinkai added that this is "a story about closure."
As far as the plot goes, the press release offers more details. In the town of Kyushu, 17-year-old Suzume runs into a young man who's seeking a door (which ties back to the themes Shinkai mentioned). The titular character runs into a weathered door that opens up portals all throughout Japan. These portals seemingly cause destruction wherever they open, and it's Suzume's job to save the day and find a way to close these portals.
The key visual offers a look at that first door that "mesmerizes" Suzume in the middle of a run-down and flooded area. That may offer a hint to the world in which the plot exists. Could this film be set in the same universe as Shinkai's last two films? We'll have to wait and see.
Makoto Shinkai has several hits to his name already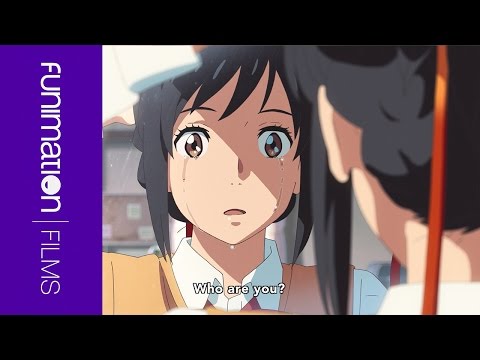 While we're waiting for Suzume no Tojimari to release, now's the perfect time to catch up on previous hit titles from Makoto Shinkai. Depending on how some plot details work out, Your Name and Weathering With You could be essential viewing. Even if they're not, however, you'll still want to check them out because they're truly excellent films.
Beyond the two films previously mentioned, you'll also want to check out his older projects. The Voices of a Distant Star is Shinkai's debut film that he self-produced. It's available for streaming on Crunchyroll. 5 Centimeters Per Second is a wonderfully touching romantic story that won Best Animated Feature Film at the Asia Pacific Screen Awards. The Garden of Words is one of the most visually appealing anime films in existence. Y
While we're mentioning accolades, it's impossible not to circle back to Shinkai's last two films. Your Name made history as the first animated work to be nominated for Director of the Year, and it won Screenplay of the Year at the 40th Japan Academy Film Prize. It also won Best Animated Film at the 42nd Los Angeles Film Critics Association Awards. Weathering With You received a nomination in the International Feature Film category at the 92nd Academy Awards in the U.S.
It's clear that Makoto Shinkai knows how to make an international hit, and if all goes well, Suzume no Tojimari will be the next one on the list for the popular director.
Source: Read Full Article