The "Dance Moms" alum also talks about her struggles with dating after growing up as a child star, admitting that feels "very behind in the world of love."
JoJo Siwa is getting real about her sex life.
During a recent appearance on the "We're Having Gay Sex" podcast, the Internet personality — who came out as a member of the LGBTQIA+ community in January 2021 — recalled a hilarious story about the time she butt-dialed her dad while she was getting intimate with someone.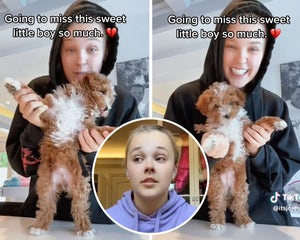 JoJo Siwa Reveals Her Puppy Was Killed in Accident: 'My Heart Hurts'
"It's my third night with this partner. It's really fun, I'm happy, I'm having the time of my life," JoJo, 19, shared. "Cut to the next day, and my dad comes up to me and goes, 'So you guys had fun last night. Last night you called me.'"
After host Ashley Gavin and her co-host cracked some jokes, JoJo added, "Now I have a rule that, no matter what, phones are away because I butt-dialed my dad."
The Nickelodeon alum explained that her love life is different from most — not only because she's a celebrity, but the fact that she grew up as a child star.
"I've only had sex in the privacy in my own room…or my own hotel room," JoJo said. "I don't know really what normal teenagers do, but I'm assuming — a bathroom stall — whatever. But because of who I am, I can't do that."
She described dating as "wacky, weird and confusing," adding, "it's hard for me, it's hard for the person I'm dating or talking to, because I can't do things."
Waiting for your permission to load TikTok Post.
TikTok Post Unavailable
The singer shared, "How most people can go on a dinner date, I can't go on a dinner date, normally. I can, but I have to call and say, 'I'm JoJo Siwa, can I have a private table in a private room?' and it's great."
JoJo also brought up her home life, noting that most 19-year-olds are "freshly moved" out of their parents' house, while her mom and dad live with her. Although she said that she's "love[s]" her living situation she admitted that she thinks she "missed out on a lot.
The "Dance Moms" alum first debuted on reality TV at just nine years old when she competed on "Abby's Ultimate Dance Competition."
Since she was homeschooled growing up and didn't get the traditional high school experience, JoJo said she feels "very behind" when it comes to dating and relationships.
"I graduated when I was 15, but I was homeschooled. My life was very different, and I wouldn't change it for anything," she shared. "I'm very behind in the world of love. Because most people go to a freshman dance, and they go with a date, and then they go to homecoming with a different date. Then they go to prom 14 times, and then they go to prom at the other school, and then they have a summer fling and then they have their hookup in the car in the school parking lot."
JoJo previously dated influencer Katie Mills and TikTok star Avery Cyrus. Last month, she called out her exes over what she deemed red flags in their relationships. She what she had to say, here.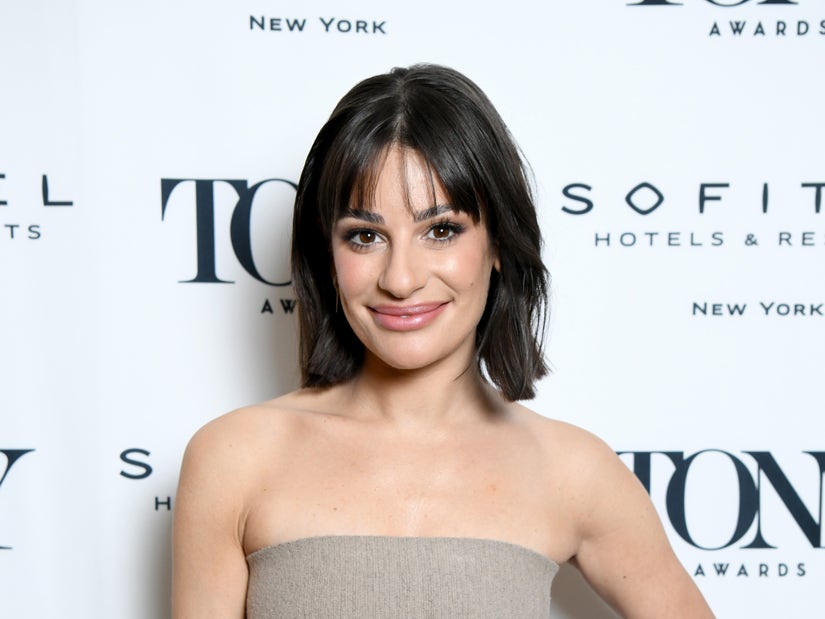 Source: Read Full Article