What's happening: Tonight, Mercury harmonizes with Pluto, the planet of transformation, leading to conversations that could potentially lead to major changes to your relationship. On Saturday, Venus bumps into Uranus, the planet of surprises and chaos. On Monday, Mercury enters one of its favorite signs, Gemini, making it easier to connect with others. The Sun squares off with Neptune on Thursday, making you super emotional, but at the same time, the Sun's connection with Saturn encourages patience and helps you to think through matters clearly without being totally blinded by your emotions.
What that means for you:
Aries
Get real, babe. Instead of crushing on someone from a distance, you have to actually work to make your dreams come true. Ask someone out or start The Talk with your date and see if you can turn them into your partner. Don't overthink it—just do the thing, Aries.
Taurus
Feeling blah? Dye your hair, revamp your wardrobe, or get into super glam makeup and switch up your look! This is a spectacular weekend for a makeover, and you're being encouraged to change up your approach to relationships, too. Instead of waiting for your crush to ask you out, dress up in your sexiest lewk and ask them out! Stand out (for good reasons) and you'll be able to attract tons of hotties your way.
Gemini
Watch out—it looks like an ex-flame is hitting you up this weekend. Don't rush to reply; really take time to think about the situation. Did you part on bad terms? Or was it a mutual breakup? Are they someone you want back in your life as a friend…or something more? Or do you want to be 100% done with them? Once you figure this all out, you'll feel way better about the state of your love life. If you're not going to reconnect with them, at the very least you're able to get closure.
Cancer
You're upgrading your relationship status this weekend! You're getting a clear vision of the future of your love life. Whether it's you finding ~the one~ and starting a LTR, or getting rid of a current crappy partner, you're being given the chance to make the changes you need. You just need to take that first step to give your love life the glow up it deserves.
Leo
It looks like you and your boo are at odds about something important. It could be the future of your relationship, or your relationship status itself. If you're not as patient and understanding as possible this weekend, you could end up having a big fight. But remember that just because your relationship wants and needs aren't in exact alignment with your partner's, doesn't mean your relationship is going to fail. Learn to listen, compromise, and find a way to meet in the middle.
Virgo
You're feeling more adventurous this weekend, so it's a great time to date or hook up with someone new, buy some sexy lingerie or toys, or try a new sex position or three. It's gonna be tons of fun! But you need to remember that just because something feels really good doesn't mean it's necessarily good for you. Aka: Your boo/crush/date might not be feeling it as much as you are. Don't set super high expectations, and you'll navigate this otherwise exciting week without a problem.
Libra
It's time to take your love life seriously, Libra. You're struggling to make deep connections with your partner, and life in the bedroom doesn't feel as erotic or intimate as you'd like. You're notorious for not committing because you're always thinking, "What if someone better comes along?" And that's really to your detriment this week. Go all in! Don't look back! Commit! Then you can make the meaningful connections you're seeking.
Scorpio
Are you ready to DTR? This weekend is great for sitting your partner down and starting The Talk with them—but only if you're both serious about your relationship. However, if you're single and looking, it's a different story. Your sex life is heating up a ton this weekend, but don't expect anything other than a hookup—the other person doesn't seem like they're interested in anything serious.
Sagittarius
So, work's been kicking your butt, but maybe spending all your time at the office isn't such a bad idea…yes, I'm talking about your cute coworker. Now's your time to make a move—just keep things professional, of course. As Mercury joins the Sun in Gemini on Monday, your chart's relationships zone starts to light up, so it's an amazing time to meet your next special someone! And if you're already coupled up, it's the perfect time to take your relationship to the next level.
Capricorn
Looking for love? Want to get down and dirty with someone sexy? This is the time to shoot your shot! This weekend is full of chances to have fun and get tons of action, and you're feeling extra lucky when it comes to getting lucky. Live it up this weekend, Capricorn, because once the week begins, your job slowly starts to take over your life. Sorry!!!
Aquarius
This weekend is pretty low-key, and you're feeling like a total homebody—so go ahead, inite someone over for a Netflix and chill sesh. Once this week starts, however, life gets more fast-paced and your sex drive skyrockets. Have fun! This isn't the time for love or romance—it's all about getting riled up and doing the dirty with someone sexy. Enjoy!
Pisces
You're known as one of the most shy signs, but this weekend, you're defying aaaalllll the stereotypes—you're feeling more extroverted, more flirty, and more willing to go out of your way to tell your crush how you feel. Honestly, I say go for it, and don't look back! You can make a ton of magic happen this weekend—but remember to listen, too. If the other person isn't interested, leave them alone—there are plenty of other hotties to fool around with!
More Sex + Astrology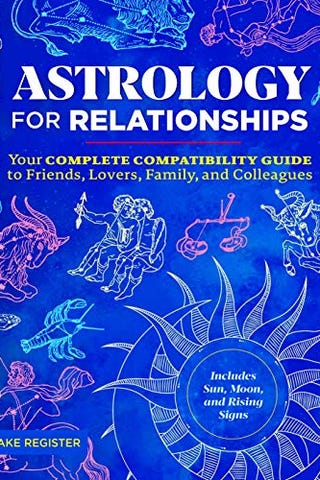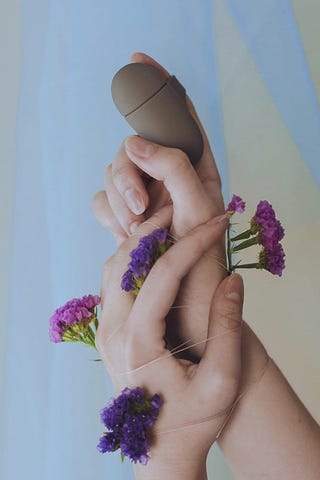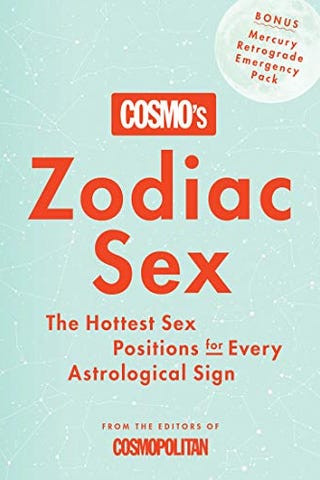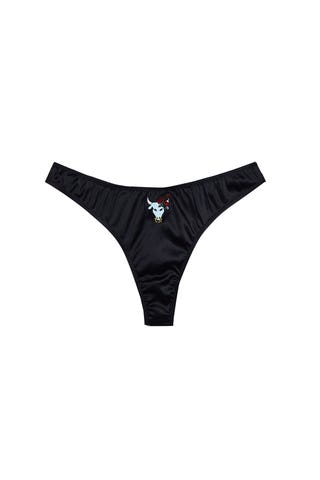 Source: Read Full Article