Chip and Joanna Gaines faded from the spotlight a bit once they stopped filming their HGTV show, Fixer Upper, after five seasons. While new episodes are no longer being made, the couple's show does still run frequently on HGTV. But back in April, the two announced that they're not just starting a new show, they're launching an entirely new network. And more details are unfolding.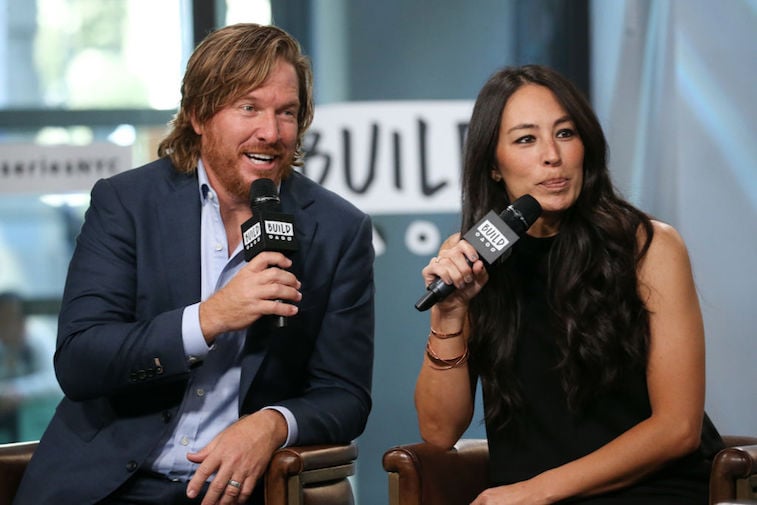 The couple's new network is taking over DIY Network
There has never been a duo quite like Chip and Joanna. They took the design world by storm, and fans could hardly wrap their heads around the two no longer being on the small screen. But thankfully, they aren't actually going anywhere. In April, the couple unveiled that not only are they getting another, but they're also getting an entire network. The two will have a new show of their own on the network, but the details about it are slim. They've only said that it will be a more "holistic" approach to their lives and their story than Fixer Upper was. The show will run on their new network, which will replace DIY Network.
The network will launch in summer 2020
The couple's network, which doesn't appear to have a name yet, will hit television screens in the summer of 2020. The two have said there will be reruns of Fixer Upper in addition to new episodes of the show they're working on. According to Today, the network will be a part of a multi-platform media company, which will also include a streaming app. Today also reported that the network will feature content selected by Chip and Joanna, however it's unclear if that is referring to shows that normally play on HGTV or different content.
Chip and Joanna are letting the kids decide if they want to be involved
https://www.instagram.com/p/Bwh8mi8H6sG/
When the couple filmed Fixer Upper, they often included their children on the show. Since the kids were so young, they were just an integral part of Chip and Joanna's daily routine, and it felt right to include them. Plus, the kids were always helping out around the farm, which was frequently filmed for the show. But now that the kids are getting older, the couple said they are leaving it up to them if they want to be on television or not. "… We always told our kids, 'If you want to be part of this, we'll put a mic on you,'" Joanna said. "If the kids want to do it, we would gladly welcome it, but we'll leave it up to them."
The couple will continue with their other business ventures
While the network is a huge undertaking for the two, they don't plan to stop what they're already doing. Magnolia at the Silos, the couple's market, along with their restaurant, magazine, and books, will all still be an integral part of their lives — plus the five children they care for. The two definitely have their hands full with their business, but they're smart enough to know when they're taking on too much. We're excited to see how the new show and the new network play out.
Check out ShowbizCheat Sheet onFacebook!
Source: Read Full Article